Seattle: Ariel Miranda Getting Wins in the Final Days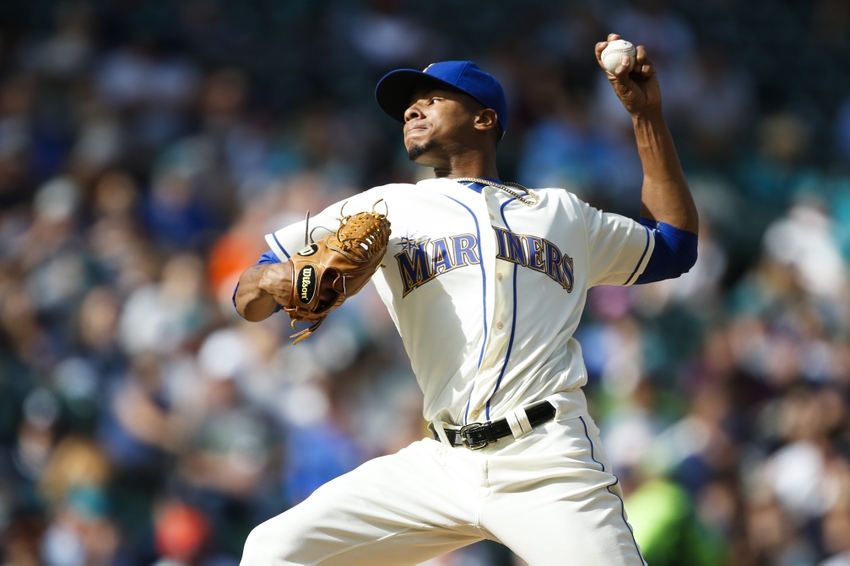 The Seattle Mariners are still competing for an American League Wild Card spot. They can get there with the help of Ariel Miranda. You should add him to your team.
The Seattle Mariners are just two games back of a Wild Card spot. The offense is scoring enough runs to give the pitching staff some support. The pitching is doing enough to keep the opposing offense off the board. One of those pitchers is Ariel Miranda. He is on a four-game win streak and should be added to your winning team.
The Mariners pitching staff has usually been Felix Hernandez and everyone else. With the supposed decline of King Felix and the rise of Hisashi Iwakuma, there are other Seattle pitchers with fantasy value, and Miranda is one of them.
Miranda pitched just two innings with the Baltimore Orioles before being traded for Wade Miley. Since joining the Mariners, he looks good. In nine games, eight starts, he has a 3.47 ERA, 1.14 WHIP and 6.6 K/9. He does have a poor 3.3 BB/9, but his low ERA cancels out the negative.
He struggled in his first five starts with the team, but turned things around in September. Miranda has won his last four starts.
In that span, he has a 2.16 ERA, 0.88 WHIP and a 20:8 K:BB ratio. Miranda is not much of a strikeout pitcher, career-high of eight. He doesn't pitch deep into games, an average of 6.25 innings per start in September, but he does pitch deep enough to qualify for the win and quality start.
Miranda pitched against some tough offenses in his four starts this month, Los Angeles Angels (twice), Texas Rangers and Houston Astros. He allowed four runs to the Angels in one start and allowed just three hits and a walk in the other. His next start will be on Sept. 24 against the Minnesota Twins.
The Twins rank 15th in runs scored and 25th in team batting average this month. After finishing August in the top 10 in both categories, this is a relief to any current Miranda owners or those looking to add him.
The 27-year-old rookie has been added in 36.4 percent of ESPN leagues, but still owned in just 42.7 percent of leagues. While many fantasy owners either gave up or stopped paying attention in favor of the other sport with an oblong ball, you shouldn't. You made it this far and cannot let the championship slip out of your adds.
The matchup is nice and Miranda should be started with confidence.
More from Fantasy Baseball Crackerjacks
This article originally appeared on