San Francisco Giants: Top 10 Shortstops In Franchise History
Daniel Sperry/FanSided via Around the Foghorn

Fansided
The San Francisco Giants were founded in 1883. They have won more games than any team in Major League baseball history. This is one of many all-time lists we're producing this offseason.
The San Francisco Giants have had some amazing first baseman in their history. Thanks to Baseball Reference, we have the ability to compare players from different eras and from different centuries. We will be able to compare Giants from both New York and San Francisco, dating back to the beginning of our national pastime.
Off the top of our heads, there are some fantastic short-stops we've had in recent history. Omar Vizquel, Juan Uribe, Edgar Renteria, and Rich Aurilia. One thing they all have in common? Not being on the top ten all time list. I know. Shocking right? I was definitely surprised, especially with Aurilia. He came in 12th all time on the list.
We used WAR (wins above replacement) as the main stat to look at, because really that's the only all-encompassing stat that we have to date. Personal preference may have others ahead, but we're strictly looking at on-field performance here.
I'm sure you're wondering about Brandon Crawford since I mentioned Aurilia. Well, you'll just have to keep reading and see where he lands!
10. Al Bridwell , 1908-1911, 15.3 WAR
Bridwell is the beginning of a big trend in the shortstop position, rankings. Most of them are all New York Giants. In fact, only two players on this list ever played a game in a San Francisco Giants uniform. Bridwell had a solid four seasons in New York, averaging 3.8 WAR per season. Not too shabby. Bridwell's numbers with the Giants are pretty good as well with a .283/.372/.329/.701 slash-line.
Notice that on-base percentage, it's higher than his slugging percentage! Bridwell struck out only 68 times in four years with the Giants! He accumulated 225 walks, giving him a BB/K ratio of 3.3/1. That is pretty incredible.
9. Brandon Crawford, 2011-present, 18.5 WAR
There he is! The current Giants shortstop comes in at ninth all-time in franchise history, already. You can definitely expect that number, and ranking to grow as he improves through, and into his prime. Crawford has taken massive strides in the past few seasons jumping from a 2.2 WAR in 2012 too a 5.6 in 2015, and 4.5 in 2016. Crawford's prowess at the plate has definitely helped but his defense has been a significant part of the equation. The back to back gold glove winner possesses a 10.7 career Defensive WAR according to Baseball Reference.
As with many of the current Giants on our all-time lists, Crawford should move on up this list pretty quickly in the next few years, especially if his offense continues to take the strides it has from 2014 to now.
8. Chris Speier, 1971-1989, 20.2 WAR
Speier was the only other Giant on this list to have suited up for the San Francisco Giants besides Crawford. At first glance, it looks like a 20.2 WAR over 18 seasons, but that wasn't the case. Speier spent a total of 9 years in San Francisco.
His first stint was from 1971-1977, where he was named an all-star three times. He returned for the final three seasons of his career, from 1987-1989, after stints with the Expos, Cardinals, Twins and Cubs. He holds a career WAR of 30.6. His numbers weren't the greatest at the plate, but he definitely got on base at a high clip.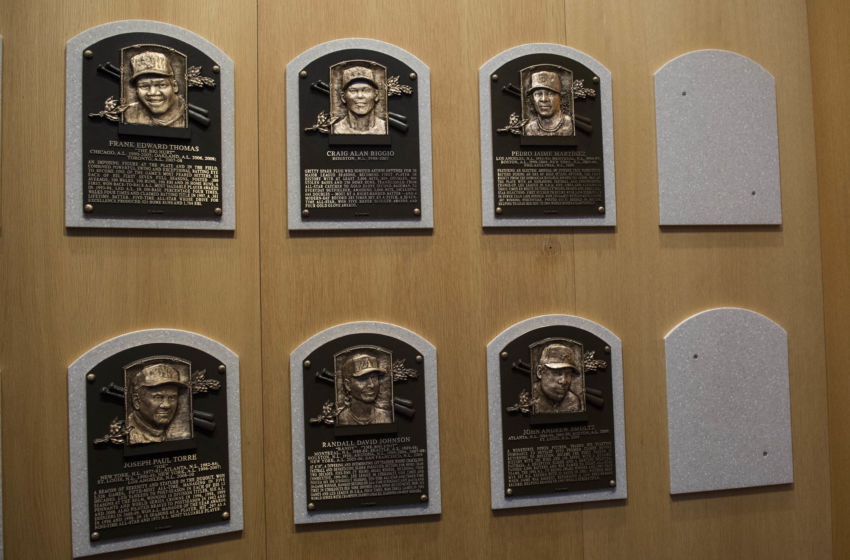 7. John Ward, 1883-1894, 22.4 WAR
Ward was actually a Gotham and a Giant in his time in New York, but he bounced around a little bit after his initial stint with them from 1883-1889 before spending three years with Brooklyn. Not the Grays or Dodgers, but The Ward's Wonders was their title in 1890, then changed to the Brooklyn Grooms in 1891.
Ward returned to the Giants in 1893 and finished his career there. His career line with the Giants wasn't too bad. He hit .274 over his time, but didn't really have a standout OBP or Slugging percentage. He also has as many rings as Brandon Crawford, winning the 1888, and '89 world series. A hall of fame'r, Ward has a rightful place on this list.
6. Dave Bancroft, 1920-1930, 22.5 WAR
Bancroft was the shortstop during a fruitful time in Giants history, winning two world series in three straight appearances from 1921-1923. Bancroft's time with the Giants, like Ward's, is deceiving. Bancroft spent a few years in Boston, then Brooklyn before finishing his career with the Giants. He actually had a higher WAR before his final season with the Giants.
His first stint with the Giants was fruitful, as he accrued a 22.8 WAR, and had a -.3 WAR in his final season. Not enough to put him higher on the list, but Bancroft was surely a big time player in the early twenties. His overall numbers are nice, with a .310/.382/.413/.795 slash-line. Bancroft was also a really good fielder, with a 10.7 defensive WAR in his time with the Giants. Bancroft's numbers in his six seasons with the Giants were his best of any stint with other teams. Bancroft is a hall of fame'r, and rightly so.
5. Al Dark, 1950-1956, 26.8 WAR
Al Dark enjoyed a really good six years with the Giants. An average of 3.8 WAR per season, Dark was a three-time all-star in his seven years in a Giants uniform. Dark accumulated 1100+ hits in seven seasons with the Giants, and hit 98 home-runs over that time. Dark was not an elite fielder by any stretch. He was worth 12 in defensive WAR over 14 career seasons.
Dark's calling card was his bat. He came interestingly close to winning both the Rookie of the Year and MVP in the same year. In his rookie year for the Boston Braves in 1948, he won Rookie of the Year and finished third in the MVP vote. Dark did win a World Series in a Giants uniform, when the Giants beat the Indians in the 1954 World Series.
4. Dick Bartell, 1934-1946, 27.3 WAR
Bartell spent eight of his 18 years in the big leagues playing for the Giants. Bartell was a great presence at the plate, hitting .279 with a .756 OPS in his time with the New York Giants. Bartell's stint with the Giants took a short break for three seasons, where he spent time with both the Cubs and Tigers. He also spent 1944-1945 away from the team due to military service.
Bartell took three trips to the World Series, two with the Giants, and lost every single one. Bartell was a good Giant, and a great shortstop, earning him a rightful place on this list.
3. Art Fletcher, 1909-1920, 42.2 WAR
Fletcher benefits from a significant amount of seasons with the Giants. Unlike others, there were no interruptions in his years with the Giants. Fletcher spent 12 years with the Giants, accruing 1,500+ hits. Fletcher really came into his own as a fielder, earning a 25.9 defensive WAR over his 12 seasons with the Giants.
Fletcher's career average was a good .275, but he never had the power numbers, with a career slugging percentage below .400. Ultimately, he got on base at a high-clip and had 670 RBI over his 12 seasons with the Giants. Fletcher made it to four world series with the Giants, but never won a ring.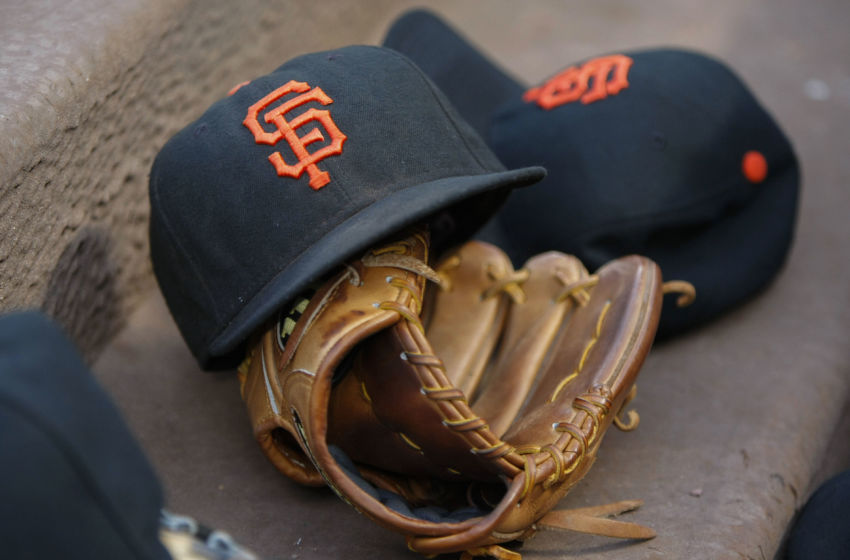 2. Travis Jackson, 1922-1936, 44.0 WAR
Jackson spent 15 straight seasons with the Giants, and never played for another club. He went to four world series and came away with just one ring. Jackson drew 400+ walks in his career, and had 1,768 hits. Jackson received MVP votes seven times in his 15 years, being named an all-star once. Jackson's nice WAR comes from both his glove and bat.
While hitting .291 with a .770 OPS for his career, Jackson also had a 22.9 Defensive WAR in his fifteen seasons in New York. Jackson had quite the career, but the number one on our list easily had the best of all Giants shortstops.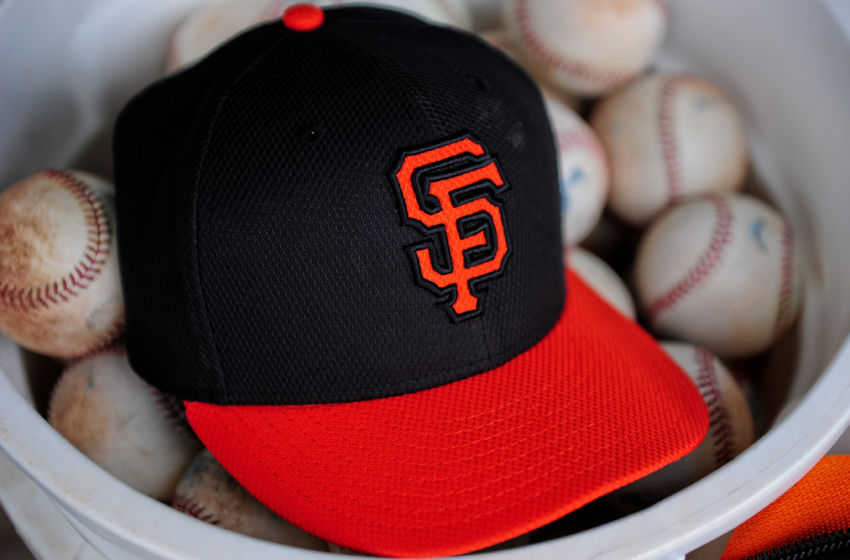 1. George Davis, 1893-1903, 44.5 WAR
The number one shortstop in Giants franchise history is George Davis. Davis' offensive numbers with the Giants are pretty insane, he hit .332 in ten seasons, and had an .860 OPS. Over those ten years Davis hit 98 triples, 22 doubles, and 1432 hits. Not too bad, but check out these numbers: 403 walks to 180 strikeouts (in 10 years! 18Ks a season is insane!). Wanna look at his base running stats? Oh just 357 career steals. He also scored 800+ runs in his 10 seasons.
Davis was an all around great offensive threat. He was never a true power threat, with only 73 career home-runs, 53 coming with the Giants. His glove with the Giants wasn't nearly as good as it was with the White Sox, but Davis still wasn't too shabby a fielder. Davis has a career WAR of 84.7 over 20 years. That's a 4+ WAR per year, which is just under all-star level, every single season. Surprisingly Davis was never selected to an All-Star game, or even voted for an MVP award! Don't let that fool you though, the All-Star designation didn't exist until 1933, and the MVP Award didn't start until 1911 with the introduction of the "Chalmers Award." George Davis is a Hall of Fame'r, inducted by the Veterans committee in 1998. Another interesting fact? Davis was a player/manager for the Giants in three seasons: 1895, 1900, and 1901.
Stay tuned to Around the Foghorn as we build towards the 2017 Season!
This article originally appeared on