San Francisco Giants Sign Josh Johnson to Minor League Deal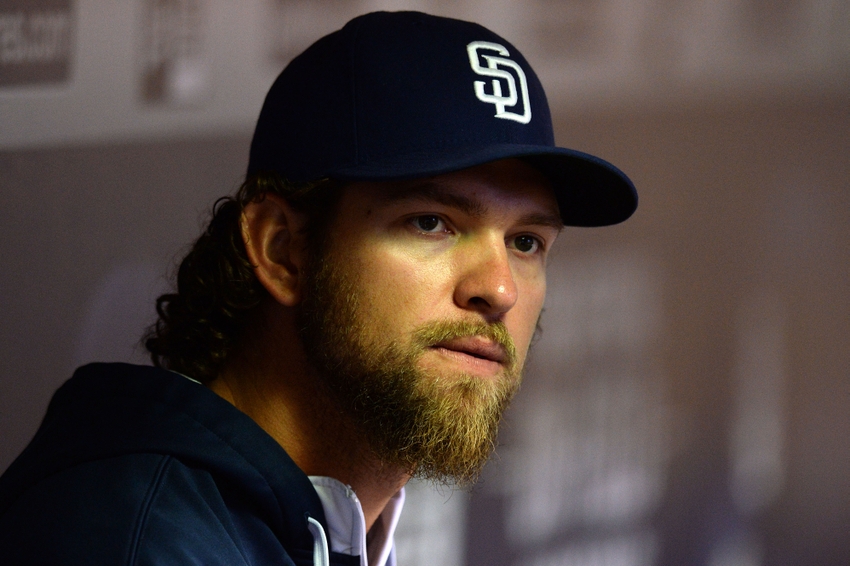 The San Francisco Giants are taking a chance on Josh Johnson, signing the former star pitcher to a minor league contract.
On Tuesday it was revealed that the San Francisco Giants had signed Josh Johnson to a minor league deal. MiLB Roster Tracker first noted the signing, and it was later confirmed by MLB Trade Rumors. The move is a low-risk proposition for the Giants. Johnson had a short run as one of the best pitchers in MLB, and as Steve Adams notes, this signing is essentially a "lottery ticket" for San Francisco.
Johnson's MLB career is filled with "what ifs" due to injuries that plagued him. The 6'7″ right-hander was a fourth round pick of the then Florida Marlins in the 2002 draft. He made his MLB debut in 2005.
In 2009 and 2010 Johnson went on a two-year run as one of the best starting pitchers in the game. In 2009 he went 15-5 with a 3.23 ERA. The following season, he led the National League with a 2.30 ERA, and finished with an 11-6 record.
Unfortunately, injuries kept Johnson from reaching his full potential. Specifically, he has endured three Tommy John surgeries. The first came in 2007 while a member of the Marlins. Johnson underwent the procedure yet again prior to the 2014 season. His third surgery came late in 2015. According to Jerry Crasnick of ESPN, Johnson joined a group including Jason Isringhausen, Jonny Venters, and Jose Rijo who have undergone this procedure at least three times.
More from Call to the Pen
Johnson will be 33 at the start of Spring Training, and he hasn't pitched in a major league game since 2013. Still, there was a time he would have been included in a list of the best pitchers in baseball. He clearly has the ability to pitch at the major league level, but his body has betrayed him up to this point. The odds are clearly stacked against him, but San Francisco was willing to make a small investment for the possibility of seeing the Johnson of old.
This article originally appeared on