San Francisco Giants Second Half Collapse Approaching Epic Proportions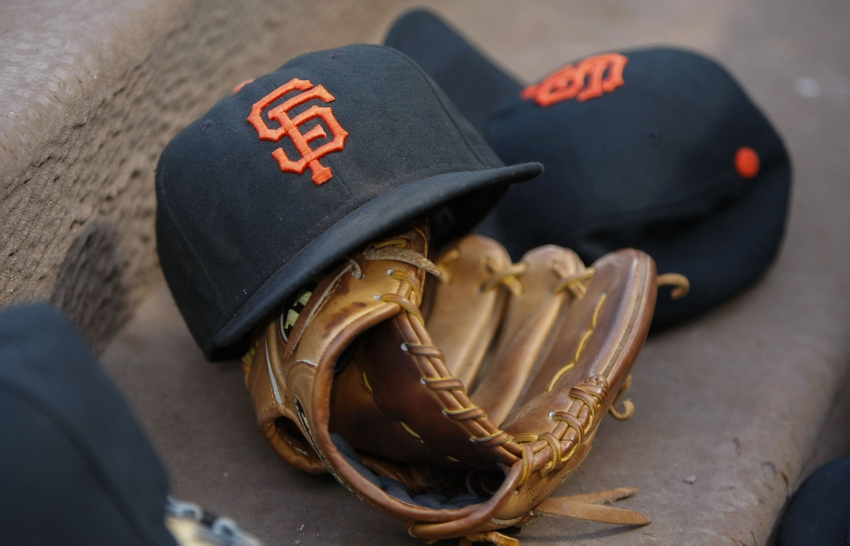 The San Francisco Giants are not the only team having two very different halves in the 2016 regular season. However, they are the only team threatening to rewrite the baseball history books. And if that story is written, it won't be very flattering to Bruce Bochy's team.
2016 was supposed to be the San Francisco Giants' year, right? And with this being a even-numbered year, it was assumed they would be on the verge of walking through the playoffs and on their way to another world championship.
But here we are with only a handful of games left in the regular season and they're fighting for their lives just to even qualify for the playoffs. For the Giants in the second half, Murphy's Quantum Law applies in spades. If anything can go wrong, it will.
But although they've been hit with some recent injuries, the collapse of the Giants is more than that. Losing Brandon Crawford for a few games (he's back now), and Johnny Cueto who's down with a Grade A groin strain hurts, but that pales in comparison to the New York Mets who have seen 4/5 of their starting rotation decimated and out for the season.
To put what's been going on with the Giants in perspective, we need only to look at some numbers. Consider, for example, that the Giants' record in the first half was 55-33 (.633). That's 22 games over .500 with a commanding 6.5 game lead over the Dodgers. Now, they sit only eight games over, have played their way to a .367 winning percentage, and they're on their way to setting a record for the biggest difference in winning percentage from the first half to the second. The frustration showed its ugly head when the Dodgers and the Giants got together for a showdown series last weekend (video below).
To cap it off, the Giants have lost 14 net games in the standings to the Dodgers and now sit about seven games behind them while holding a slim half-game lead over the Cardinals for the final spot in the National League Wild Card race.
Enough of the numbers. What's the story behind this team's collapse? Usually, you would look to some kind of dissension in the clubhouse or a manager who's screwing things up. But that is apparently not the case here. Instead, it's more like a situation where everyone has stopped hitting and pitching at the same time. And there's no one picking the team up.
Certainly, the league-high eight blown saves in September haven't helped. But it's the normally reliable hitters who have stopped in their tracks that have made the difference in the second half. Joe Panik, a career .281 hitter, is hitting only .224 over his last 30 games. Angel Pagan has a .279 career BA, but only a .188 BA with a .240 OBP over his last 30. Even the normally reliable Buster Posey has managed only one home run over his last 15 games. And the list goes on, with Brandon Belt and a paltry one home run and 8 RBI over his last 15 games.
Trades didn't help either. Eduardo Nunez, brought in from the Twins, is hitting under .240 with no punch and Matt Moore, who came over from the Marlins, has been underwhelming at best, too (4.31 ERA and a 1.34 WHIP).
More from Call to the Pen
Mystery man Matt Cain has been even worse, managing only four wins in his last 17 starts and a ERA approaching the stratosphere (5.64). Madison Bumgarner and Jeff Samardzija have been nothing more than .500 pitchers as well and it all adds up to what it is – a total team collapse.
In truth, the Giants were never as good as they were in the first half and they're not as bad as they've been in the second half. They are a better than average team, but not much more. They were never predicted to be as good as the Cubs or, for that matter, the Nationals.
Should they have won the NL West? Probably. But it takes 25 men firing on all cylinders to accomplish that. And the Giants know that because they've done it themselves a few times before. They say good hitting and sometimes pitching can be contagious. But the reverse is also true and the Giants have come to know that as well.
There's still a chance for them to snag a playoff spot by their chinny chin chin. And if they can manage to do that, they can rationalize their collapse especially if they can make a little noise when the playoffs begin.
But this team needs some fixing for next year no matter what happens. Pagan is aging rapidly. Cain is – well, what is Matt Cain? Samardzija may never repeat the season he had two years ago, and Belt has to be able to put two good halves together.
Luckily for the Giants, the St. Louis Cardinals can't seem to get out of their own way either and they could easily find themselves backing into the playoffs. In or out of the playoffs, it doesn't really matter though. Because sometimes it's as simple as… "you know what" happens.
This article originally appeared on