San Francisco Giants Open Critical Series with a Win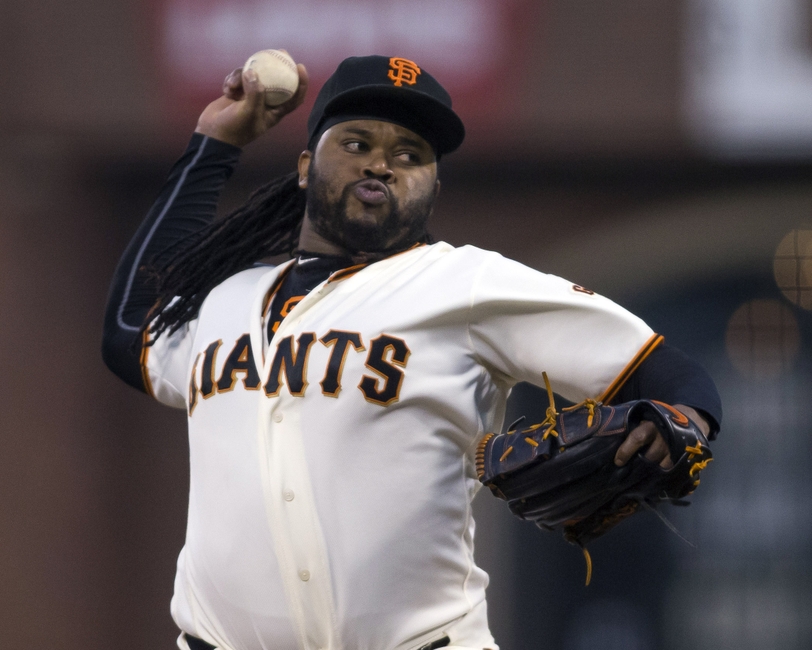 What's the best way to avoid a tumultuous closing situation while trying to preserve a win? Let your starting pitcher toss a complete game. That's how the San Francisco Giants managed to beat the St. Louis Cardinals Thursday night, as Johnny Cueto gave his team nine strong innings.
After getting roughed up by San Diego in the first three games of their homestand, the Giants sure didn't look ready to take on a playoff contender like the Cardinals. But then they showed up looking like the team that posted the Majors' best record in the season's first half.
Cueto gave up just two runs on five hits. Buster Posey racked up four hits, while Hunter Pence hit a two-run homer. Brandon Belt didn't get any hits, but he walked twice and scored twice. Angel Pagan, who batted leadoff, had multiple hits, as did Eduardo Nunez and Denard Span.
Much of this came against longtime Cardinals ace Adam Wainwright. Though Wainwright hasn't had a great season, he's a highly accomplished veteran pitching in September for a playoff berth. Chasing him in the sixth inning after scoring four runs on nine hits suggests the Giants have some fight left in them. And if they can prove Thursday night wasn't an aberration, they still have a chance.
Of course, Lloyd Christmas—Jim Carrey's character in "Dumb & Dumber"—clung on to hope when he was told he had a one in a million chance of dating the object of his desire. But the Giants' chances of reaching the postseason are a little better than that, so it's not quite so crazy to continue believing in the team.
Unfortunately, the Giants' starting pitchers can't go the distance every game. So the team still need to figure out the closer situation. Finding that solution this late in the season might be closer to one in a million.
But hey, there's still a chance.
More from Around the Foghorn
This article originally appeared on