Madison Bumgarner wants to be in Home Run Derby after putting on BP show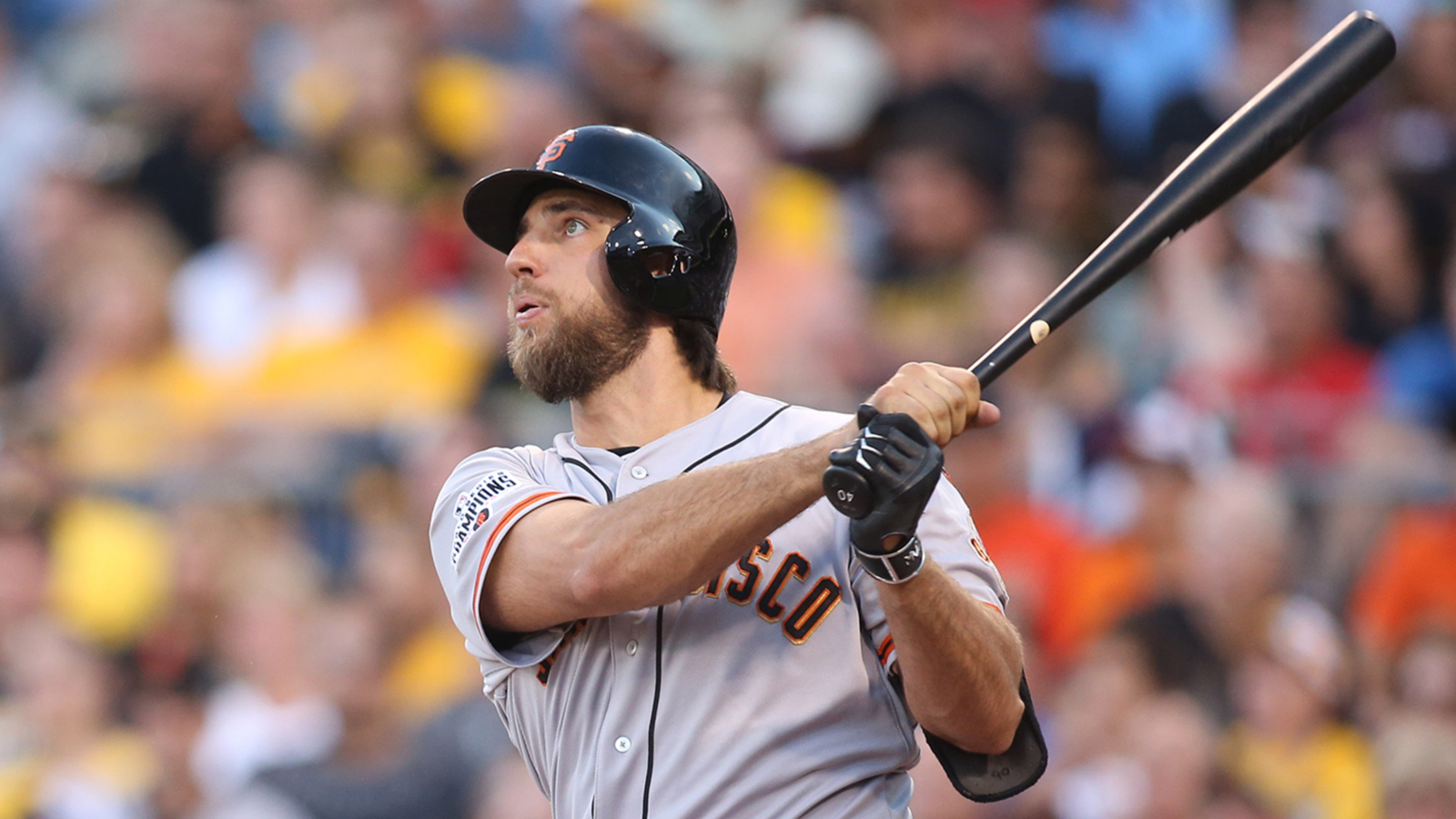 Madison Bumgarner is one of the best pitchers in baseball. That usually means he can't hit his weight — actually he's not, batting .156 this season — but Bumgarner is pretty dangerous at the plate.
The San Francisco Giants lefty has 13 career homers, hitting 11 of those in the past three seasons. But after putting on an absolute show in batting practice Sunday in St. Louis, Bumgarner told ESPN's Buster Olney that he wants to be in the Home Run Derby during this year's All-Star festivities.
Madison Bumgarner really, really wants to be in the Home Run Derby. Put on a show here today, including bashing a ball in the highest deck.

— Buster Olney (@Buster_ESPN) June 5, 2016
Bumgarner hit a few blasts Sunday that landed well beyond Big Mac land, a section dedicated to former Cardinals slugger Mark McGwire.
The only player to hit balls that far in batting practice at St. Louis is Mariners slugger Nelson Cruz.
Groundskeepers here said they have seen only one other player hit a ball where Bumgarner did, in highest deck — Nelson Cruz, HR Derby.

— Buster Olney (@Buster_ESPN) June 5, 2016
With that kind of power, Bumgarner might have a chance against some of baseball's best power hitters. Now, will the Giants let their star pitcher participate? It doesn't sound like it will happen.
"No, to be serious, I couldn't let him do it," Giants manager Bruce Bochy told ESPN. "We couldn't let him do it.
"… Bum, he's convinced he could win it. I think he would wear himself down in the first round, he'd try to hit it so hard."