San Francisco Giants Fifth Starter Choices for 2017
Tim Boyle/FanSided via Call to the Pen

Fansided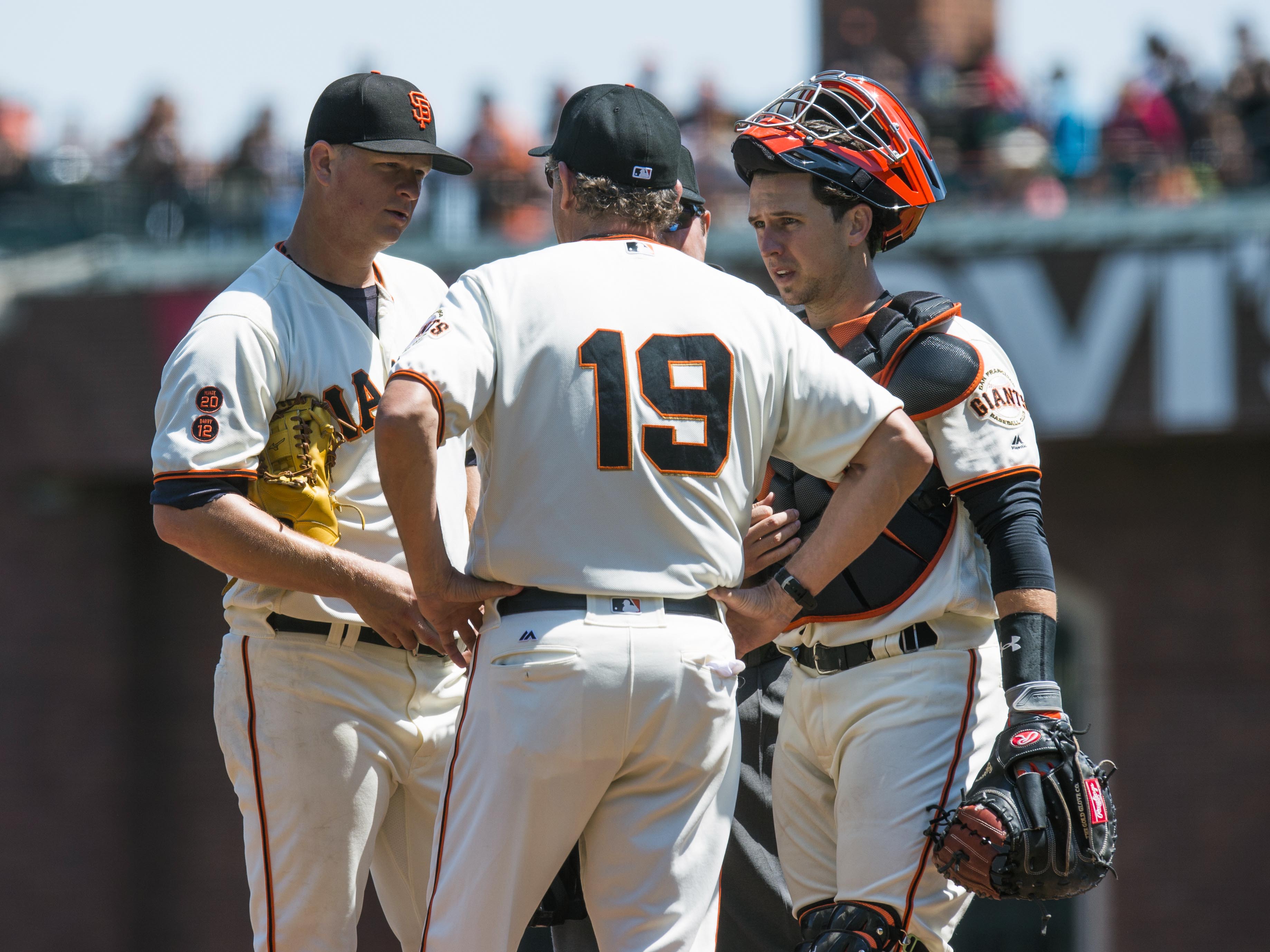 The San Francisco Giants fifth starter spot remains unfilled with several different candidates ready to fight for the job in Spring Training.
Who will be the San Francisco Giants fifth starter when the 2017 season begins? It's not quite as noteworthy of a Spring Training battle as others around the league. Still, it is one they must decide upon. The Giants rely heavily on their pitching and to select the wrong guy could result in them facing an uphill climb against the Los Angeles Dodgers and other foes in the National League.
The Giants no longer have nearly the number of options they did last year. Jake Peavy left via free agency and Chris Heston was traded to the Seattle Mariners. These two losses have cleared the way for a tighter competition to become the Giants' fifth starter.
We know for sure how the rest of the rotation will shape up. Madison Bumgarner is the number one guy with Johnny Cueto as the team's co-ace. Jeff Samardzija and Matt Moore will slot it at numbers three and four. It's not definite who gets the third spot, but in baseball, it hardly matters after the first week of the season.
The Giants' fifth spot, though, remains an uncertain one. They poured all of their free agent money into closer Mark Melancon thus leaving this gig open. When Opening Day rolls around, who gets this final place in the San Francisco rotation?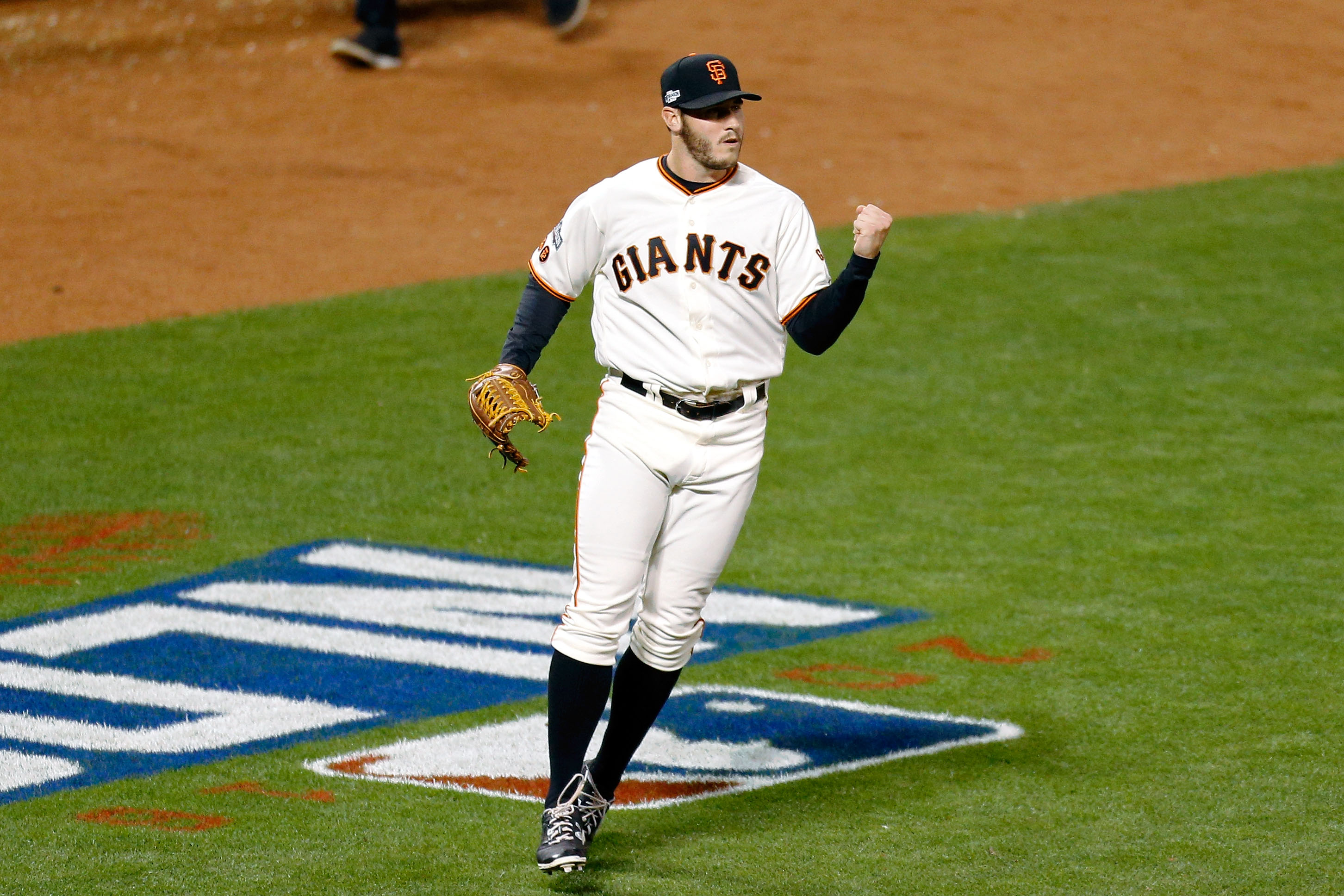 Ty Blach looks like the frontrunner in the battle to become the Giants' fifth starter. As inexperienced as he is, Blach is the right mix of affordability and potential. Even if he will pitch this upcoming season as a 26-year-old, he has time to improve. This is quite old for a rookie, but not elderly enough where all hope is lost.
Blach did see limited action with the Giants last year. He made a pair of starts and a slew of relief appearances. In the 17 innings of work, the southpaw allowed just two earned runs. Both came in his first big league start.
It was in Blach's second MLB start that may have landed him the Giants fifth starter job. He tossed eight shutout innings against the Los Angeles Dodgers while allowing three hits in the final weekend of the season. Any Giants' rookie who can knock the Dodgers down a peg surely deserves a chance at contributing the next season.
Blach may not have been a top prospect at any point, but his ascent through the minor leagues was pretty impressive. Only a poor year at Triple-A in 2015 slowed him down. An improvement in 2016 at the same level allowed him to debut for the Giants where he was terrific.
The usual suspect for the Giants fifth starter job, Matt Cain, will look to recapture the spot again in 2017. As has been the case for a few years, he will do it after another poor campaign. Cain has been battered for several seasons after starting off his career so well. He is now in the final year of his big contract. More than in previous years, his job security looks uncertain.
Injuries have plagued Cain for the last four seasons. He has missed starts regularly, and when healthy, has not performed well at all. Last year's 5.64 ERA was only slightly better than the 5.79 ERA he had one year prior. In fact, since his decline began in 2013, Cain has posted only a 16-29 record with a 4.64 ERA. Considering he still owns a 3.57 ERA for his career, you can get a good idea of how phenomenal he was prior.
Cain's best chance at winning a rotation spot—aside from Blach failing in spring training—might be his contract. The Giants probably don't want a $21 million mop-up man in the bullpen. If he fails to earn a corner office in the Giants' rotation, this would likely be Cain's role.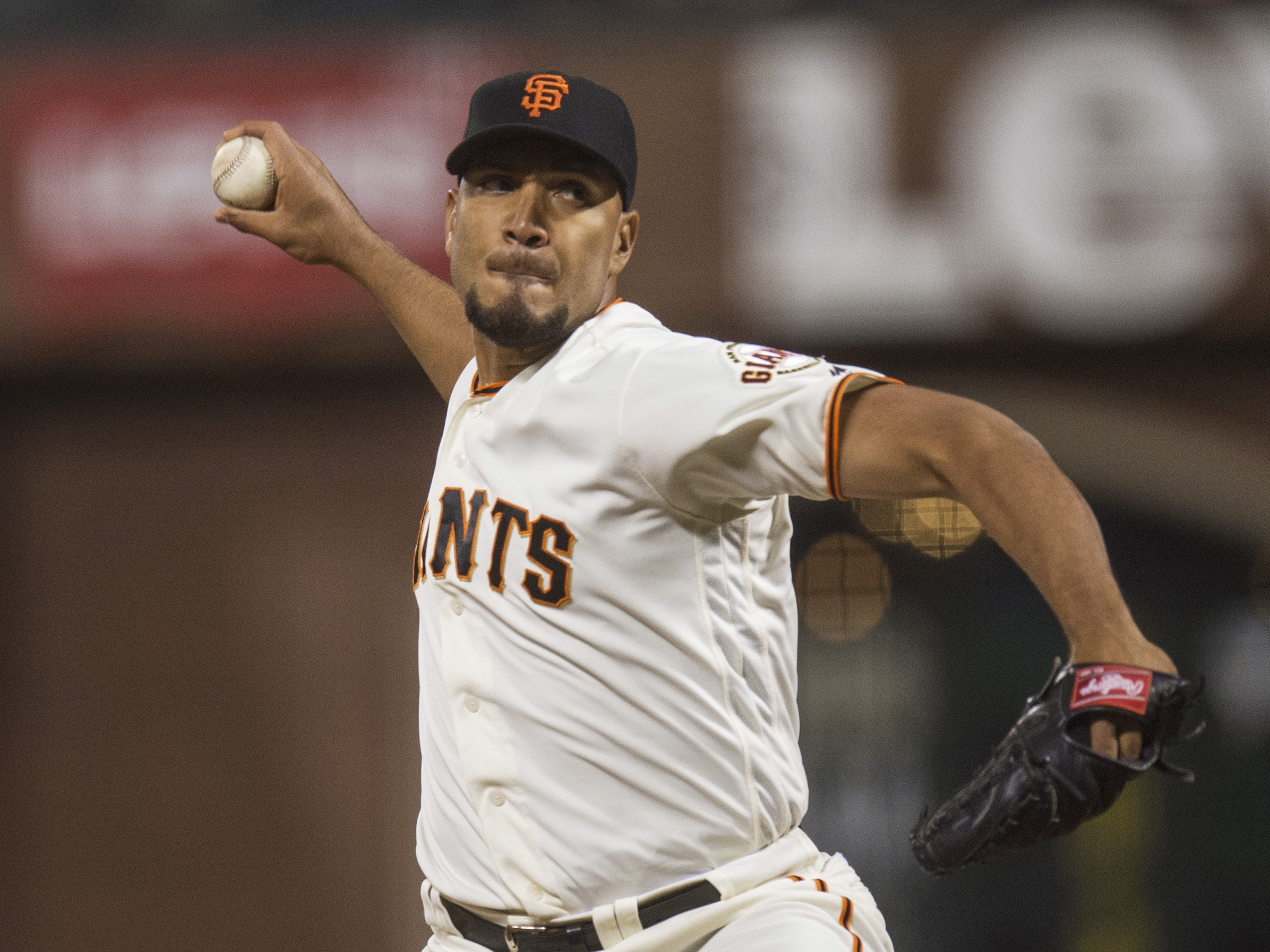 Not to be confused with prospect Andrew Suarez, pitcher Albert Suarez is someone who could sneak into the Giants' rotation this season. He made 12 starts for them last year and delivered multiple innings from the bullpen. The 4.29 ERA was nothing impressive nor was his very low strikeout rate as a 26-year-old rookie.
There really is no bonus to choosing Suarez over Blach or Cain. At least, this is the case based on what he has done thus far in the big leagues. His lack of dominance at the minor league level also means he probably is not destined for great things ahead. Suarez can still win the job as the competition he's up against is nothing special.
Suarez has a much higher hill to climb if he wants a spot in the Giants' rotation. Odds are he does see some action as a starter this year, but it probably will only come due to injuries. Last year was his chance to stand out. uUfortunately, he failed to do so. There's still a slight chance we see another dozen starts from him this year should the Giants exhaust other options.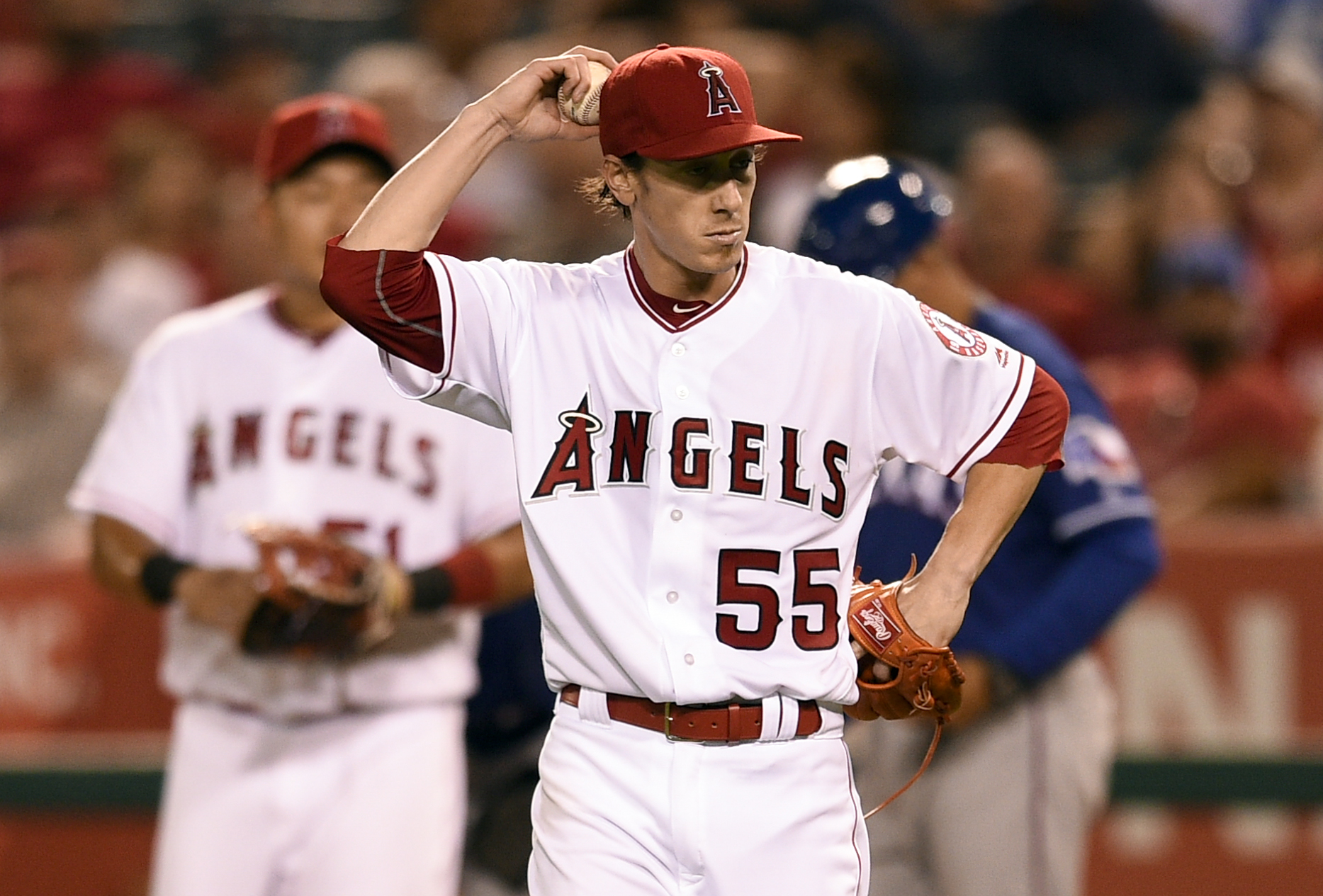 Free Agent Options
If not Blach, Cain, or Suarez the Giants may turn to someone outside the organization. Free agency still has a few bargains to consider. Specifically, the Giants could always take a chance on Doug Fister, Jered Weaver, or even reunite with Tim Lincecum. The latter would be the most intriguing especially since Timmy has no plans to give up on starting in MLB quite yet.
There has not been much discussion about the Giants wanting another starter. Employing the four big league starters that they will is more talent than most teams have. They are still minus a completely reliable left fielder. There is a great chance that at this year's trade deadline this is the spot they look for rather than another arm.
We should not expect the Giants to swoop in and sign Jason Hammel no matter how low his price tag drops. San Francisco's payroll is incredibly large at the moment and Hammel is most likely going to have a better opportunity to stay in another team's rotation. Trades appear out of the question completely as the Giants' farm system is barren of top talent.

Late Season Fifth Starter Options
Whomever the Giants declare as the fifth start to open the season may not be around to enjoy the spot for long. Their leash will be short especially if any of the pitching prospects they have shined in the minor leagues.
Tyler Beede appears to have the best chance at rising through the last stages of the minor leagues before joining the Giants. The former first round draft pick enjoyed a fine season at Double-A in 2016 where he finished 8-7 with a 2.81 ERA. Control has been somewhat of an issue for the promising young pitcher. If he masters it at Triple-A we could see him as the Giants' fifth starter to end the year.
The other likely minor league candidate who could compete for the spot is Andrew Suarez. His career is coming along at a similar pace as Beede. However, Suarez isn't as highly-regarded. A great start to his 2017 campaign could change this as the Giants should remain open to every possibility available.
More from Call to the Pen
This article originally appeared on