Giants catcher gets stuck on the dugout steps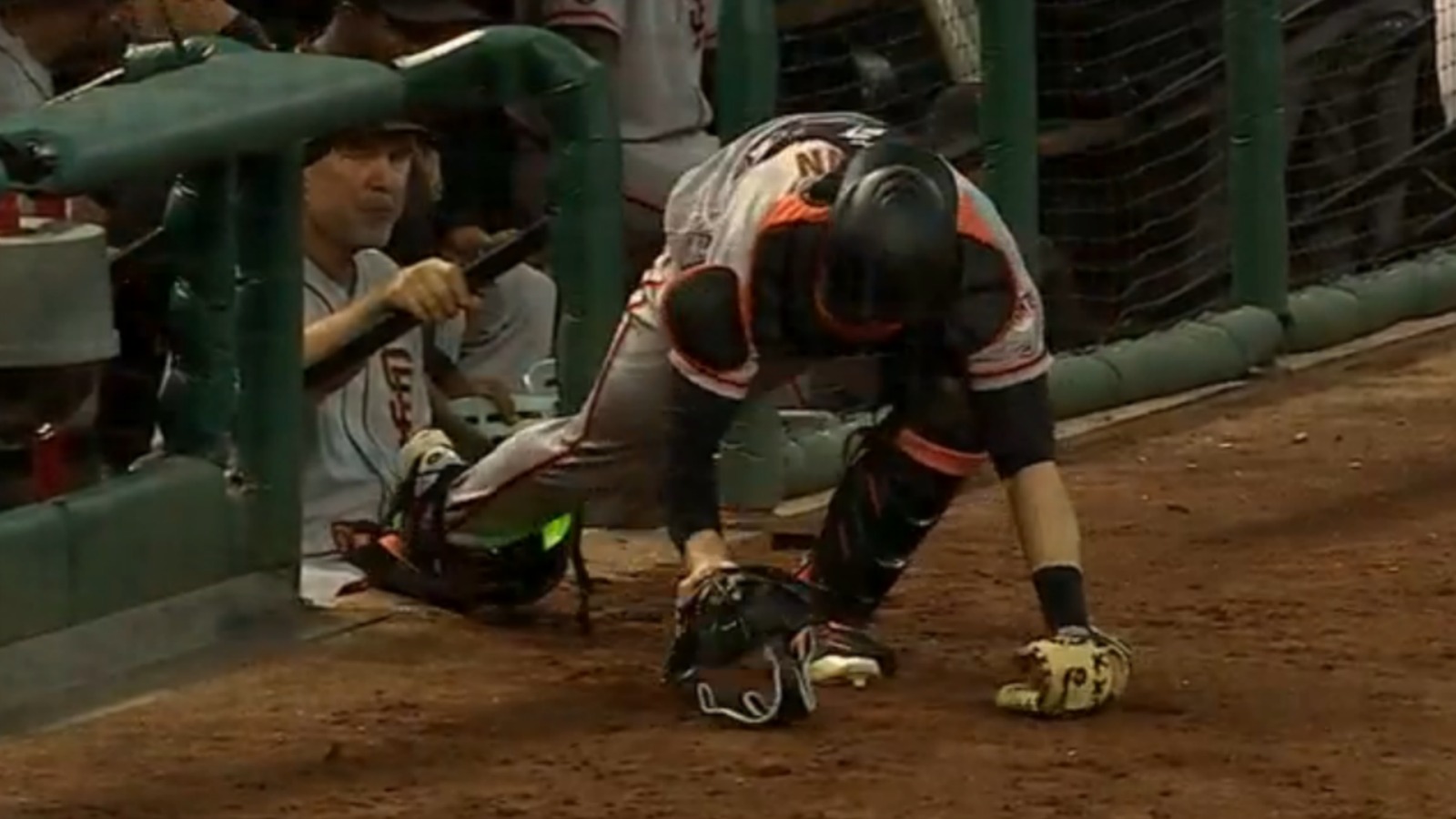 The start of the bottom of the fourth inning of Sunday's Cardinals-Giants game in St. Louis was delayed slightly after Giants catcher Trevor Brown damaged his shinguard when it caught on the top step of the dugout.
As Brown bounced up the stairs to take the field, his shinguard got stuck and pulled him to the ground. Fortunately both Brown and his shinguard were able to return to the game.