Posey will primarily play first base for rest of 2015 season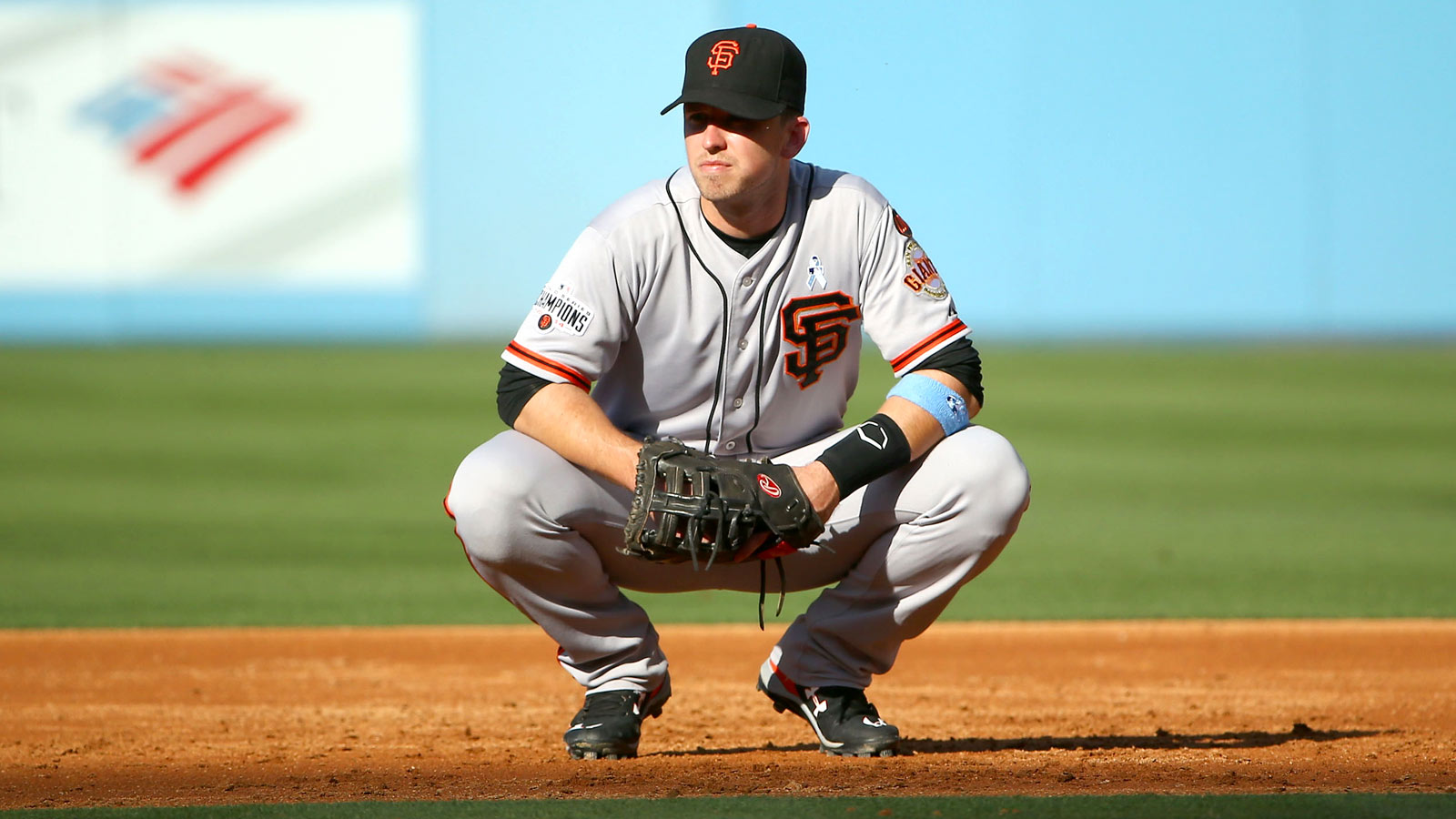 As the San Francisco Giants face uncertainty with everyday first baseman Brandon Belt while he deals with concussion symptoms, they luckily have another All-Star who can play first base.
After Belt left Friday's game prematurely with symptoms related to a head and neck injury he sustained earlier in the week, manager Bruce Bochy revealed his plans to move catcher Buster Posey to first base for the majority of the remainder of the season.
While the announcement succeeded Belt's exit from the game, it primarily was made on Posey's behalf in order for the 28-year-old slugger to have a chance to rest his lower body.
"It will be a break for him, and we've got three catchers here now," Bochy said. "So I'd say you'd probably see Buster at first base quite a bit."
Posey has started 101 games at catcher for the Giant this season. Assuming, he wraps up the season primarily playing first base, the Florida State University product will exceed his career-high starts at first base, which was tied at 30 last season.
As of Sunday, Posey has started 28 games at first base in 2015.
(h/t San Jose Mercury News)