San Francisco Giants: Alternative Ways to Deal With Left Field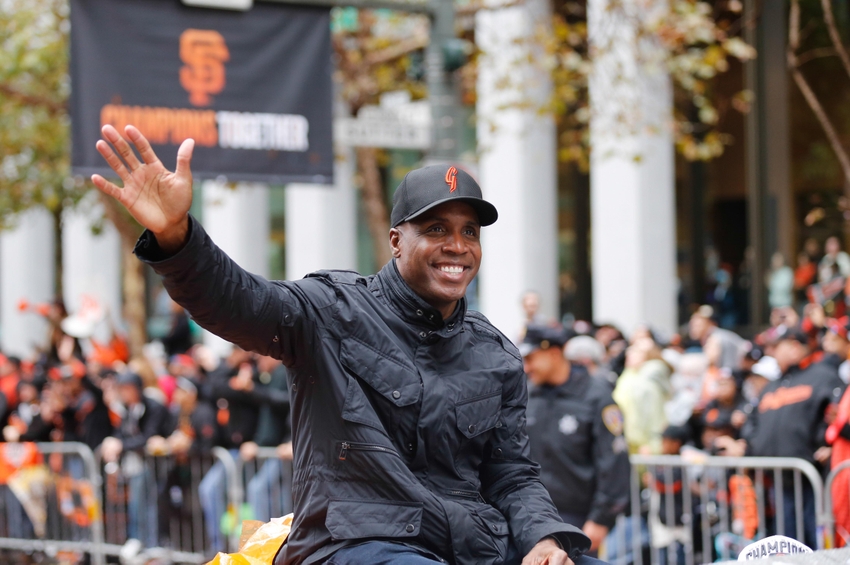 The San Francisco Giants are relatively eager to fill the left field position with someone who can hit, and preferably is right handed. That is no secret.
Since Barry Bonds retired, the San Francisco Giants have been searching for an everyday Left Fielder. Yes it's been that long. While the Giants don't have a "Cleveland Browns" level jersey with all the names taped on the back of past and present left fielders, it sometimes feels that way. Despite this, the Giants have found plenty of success. And despite the success, the Giants have the itch to get a long term replacement there.
The biggest name this offseason to fill that would be Yoenis Cespedes. Cespedes is the only legitimate every-day left fielder on the market this offseason. The Giants need somebody like that. And so do 27 other teams. That is sure to raise the price on him. The Giants have to make sure they don't get stuck in the Dodgers situation. The situation where they spend and spend and spend, then find themselves in trouble with the league because they are too far into debt.
It shouldn't come as a shock, but the Dodgers are in debt. And the Giants have been dangerously upping the threshold when it comes to payroll. Cespedes would be an incredible get. But the cost might be to great. Here are some decent, cost effective moves that the Giants could make to fill left field. It includes trades, doing nothing, and oh, more trades.
Keep in mind, this is all speculation and nothing outside of where mentioned, is a concrete rumor.
Do Nothing
Of course the San Francisco Giants could just "do nothing." They feel a little scorned when it comes to Adam Duvall's success in Cincinnati this season. They gave him up for 11 rental games of Mike Leake, who never made the type of impact Giants fans expected.
Duvall's success could pave a way for Mac Williamson and Jarrett Parker to get significant chances before the Giants decide to go another direction. Williamson and Parker have shown they can play adequate defense. They even have shown they can hit the ball with ridiculous power. What they need to show now, is a consistent, successful, approach at the plate.
If one of them could do that, they'd have a left fielder for a long, long time. Williamson is my biggest bet to do that, but Parker has shown flashes of it in the past. The biggest thing that contributed to their "power outage" in the second half of the season was that Bruce Bochy stopped giving them playing time. They needed that time frankly. That isn't meant to be a knock on bochy either, it's simply stating what happened. Players who have always played everyday, until they get to the major leagues, usually don't do the greatest when they get thrown into a pinch-hitting or lineup rotation role. Case in point: Adam Duvall.
Duvall found consistent time in Left Field for Cincinnati this season and it payed off. He hit a lot of home-runs, and even had the highest UZR rating of left fielders in the National League. This would be the cheapest, and smartest option for the Giants in my opinion. Give them a chance, see what you have under the hood. If it doesn't check out, then go get someone else to play full time. They should know by the trade deadline if they need a different option for left field or not.
Sign Dexter Fowler, Move Span to Left. Force Span to beat out Willamson/Parker.
If the San Francisco Giants really have the itch to upgrade left field without seeing what Williamson or Parker can do in a full time role, then this might be the best option to keep the outfield defense level equal to, or greater than last years. Dexter Fowler is a heck of a center fielder. He would do just fine at AT&T Park. He's played center field in Houston, and Colorado before. Those two are probably the most difficult spots to play center field outside of AT&T Park. There is no doubt in my mind that Dexter Fowler would be a better option defensively in centerfield than Denard Span. Personally, I wanted the Fowler contract over the Span contract last season. The effect this might have on Span could be beneficial.
Want your voice heard? Join the Around the Foghorn team!
Span is one of those guys who can easily play anywhere in the outfield. There would be no issue with playing him in left. The intriguing thing is putting him into a competition with Williamson and Parker in left. Span had a down year at the plate, which left many Giants fans frustrated. If Williamson or Parker were able to find consistent success at the plate next year, it might force Span into a fourth outfielder role, which honestly is a good situation to be in. If not, Willamson and Parker aren't bad fourth and fifth options either
We couldn't stand to leave this out as an alternate option. The J.D. Martinez Trade is something to talk about, because the Giants have allowed it to continue to fester. When the trade talks were reported, the Giants did nothing to dispel the talks, only adding to the legitimacy of the rumor. In denying the Pablo Sandoval talk, and not denying the J.D. Martinez talk, the Giants sent a message. They won't refute a rumor if it's true.
J.D. Martinez is a significant upgrade at the plate for left field. However, he is not an upgrade defensively. Those numbers from last year in right field should be bad enough to keep Joe Panik off the table. If Panik, Christian Arroyo, or Tyler Beede are on the table, the Giants should literally laugh and hang up the phone. J.D. Martinez would be nice to have, yes. Not at the price of Joe Panik, especially when the Giants could get him in free agency next season anyways. If the price is too high, and the Tigers don't cut it, then the Giants won't pull this trigger.
Alternate Trade Targets
It's easy to see that the Giants don't want to give up talented youth. They wouldn't give up Panik for Andrew Freakin Miller. That tells you enough. So who are some decent trade options that aren't going to cost Panik or a top five prospect?
Dickerson is intriguing. His WRC+ is relatively high, and his defense isn't terrible either. He had a down year in Tampa, but has the ability to hit for power, and gets on base at a decent clip. Another thing that went away last season was his average. When players are .290 hitters for years, then drop down to .240, that usually is fixable.
Calhoun surprisingly was fantastic defensively last season and had a really good year at the plate as well. He's probably the best player out of this whole group of lower level trade targets. The Angels need pitching and guess what, the Giants are a perfect match! Calhoun would be a solid option in left.
More from Around the Foghorn
The Giants and A's don't make many trades. Much like them and the Dodgers, it just rarely happens. So this one is much more of a stretch. However, the A's are fooling themselves if they think they'll be competitive next season. Khris Davis can hit for power, ANYWHERE. He can also play slightly above average defense in left field. The Giants put up with Bonds defense in left when he was over 40, so they could handle "above average defense" in left for a few years. Heck, they let Michael Morse play that position regularly in 2014. Davis is much better than that. He can mash, he can play defense, he's a righty to balance the lineup. The A's aren't going to sell sky high on him. Would the Giants have to dip into the top 5 prospects? Maybe. But he's about as good of an option as J.D. Martinez, and might cost a tiny bit less.
Stay tuned to Around the Foghorn as we navigate this offseason. From Winter Meetings to The Hot-Stove, we'll have it all!
This article originally appeared on