San Diego Padres: Should Preller Continue Pursuit of Holland?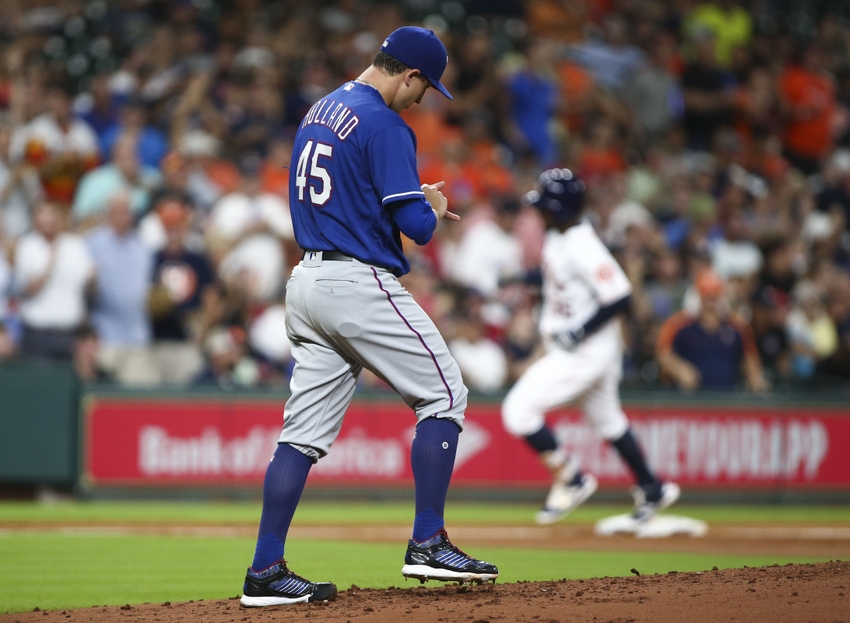 Reports indicate that the San Diego Padres are interested in Texas star left-hander Derek Holland. Would pulling the trigger on this move serve the organization well?
The San Diego Padres would like to address several needs this offseason as they continue their rebuilding process. Most of all, general manager A.J. Preller knows the team's needs for pitching, especially starting pitching.
This is why it comes as little surprise that the Padres appear to be interested in left-hander Derek Holland. Holland, a free agent, had a mildly disappointing 2016, posting a 4.95 ERA in 20 starts.
Last week, the Rangers turned down their $11 million club option for 2017, making him one of baseball's top free agent relievers. Right away, the Pittsburgh Pirates contacted the 30-year-old, as confirmed through his agent. This week, new reports have surfaced revealing the sparked interest of San Diego as well as the New York Yankees.
Want your voice heard? Join the Friars on Base team!
Preller's interest in Holland makes a lot of sense, as the team would like a left-hander in the rotation. Now that Clayton Richard is a free agent, there is no starting southpaw under contract for 2017.
The only problem which will most likely surface is a demand for a much higher salary than Preller is willing to pay. Holland's stats the past two seasons will lower his value, but he is still accustomed to multi-million dollar contracts. Plus, with the Yankees pushing for him as well, they can raise the price with ease to knock the Padres out of the conversation if they wanted to.
Of course, this is no reason to abandon the idea of offering Holland a short term contract. The Padres should look into Holland further, evaluating the price they would have to pay to acquire him. Then, if this price is too steep, they should back out quickly. Other opportunities to sign a left-handed starter will surface in the future, if the team doesn't re-sign Richard.
It seems unlikely that Holland will end up in a San Diego uniform in 2017, but the team should certainly express interest. If the price for the 30-year-old goes above eight million for a 2017 contract, it isn't worth it for the Padres for an injury prone pitcher with a career ERA of 4.35. But if it doesn't, Preller should remain in the Holland sweepstakes to the very end.
This article originally appeared on