San Diego Padres: Padres Can Win it all Before Chargers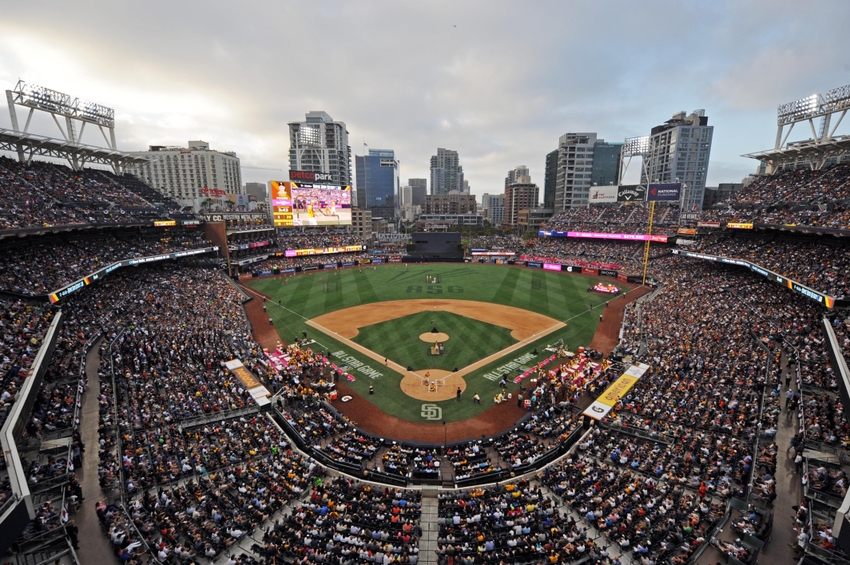 Though San Diego Padres fans would love to see both of their city's professional sports organizations win titles soon, the Padres are in a better position than the Chargers despite their recent struggles.
The San Diego Padres are still in rebuilding mode, which makes it seem a little ridiculous to be discussing a possible championship. But in the end, the goal is to win it all.
Since San Diego is the only major United States city lacking a significant professional sports championship, fans are constantly looking for a glimmer of hope. While the frustration continues with the Chargers, baseball fans ought to be encouraged.
This sounds bizarre, because after all, the Chargers are much more established than the Padres. Quarterback Philip Rivers is a twelve year veteran, and the team has three of the most exciting young players in the NFL with Keenan Allen, Melvin Gordon, and Joey Bosa.
The Chargers are also a very respectable 4-6, given the difficult circumstances they have come across. Yet somehow, San Diego's baseball team is in a much more favorable position to win a title in the near future.
In sports, sometimes timing is everything. And for the Padres, time is on their side. With several combining factors coming together simultaneously, the team's target contending year of 2019 is in reach. And as the Chicago Cubs proved to baseball this year, playoff experience is not a requirement to win a title.
The Padres are going to get into the postseason in several years, as their well thought out rebuild is going to work. Once they get into October, no one can anticipate what will happen. Therefore, none can have confidence in a championship under any circumstance. But at the same time, fans can't rule one out.
It's all about the core
The Padres can win because of their core which will soon come together. Wil Myers, Hunter Renfroe, Manuel Margot, and Ryan Schimpf will mesh very well together. Throw in some additional signings since the Padres have a lot of money they can spend, and the team is a serious contender. That's the plan, and so far, there's no reason to believe it won't work.
On the contrary, the Chargers do not have a master plan. They wanted to contend this season for the AFC West crown, yet they find themselves in the division's cellar. Sure, they have a young exciting defensive end, as well as a powerful running back. However, their coaching situation is still uncertain, and Rivers won't be playing quarterback for too much longer.
Want your voice heard? Join the Friars on Base team!
It doesn't look like the Chargers will be contenders any time soon, and once Rivers retires, they will need to rebuild. San Diego's football organization may be consistently mediocre, but they aren't on the rise. It's nice to be winning occasionally, but it seems unlikely it will get them to where they eventually want to be.
The Padres have a good chance to get there though. And while they aren't on many's radar right now, they have the better outline for the future than the Chargers. They have a plan, the beginning pieces to implement that plan, and the potential to build on these pieces. That's a whole lot more than the Chargers can say.
Ultimately, we will be rooting for both the Chargers and the Padres. For most fans, it doesn't really matter to them who wins one first. San Diego, who is starving for a championship, would take anything they can get. But if fans are looking to find the most potential to raise a trophy, they must not overlook what is going on at Petco Park.
This article originally appeared on