San Diego Padres Interested in Wil Myers Extension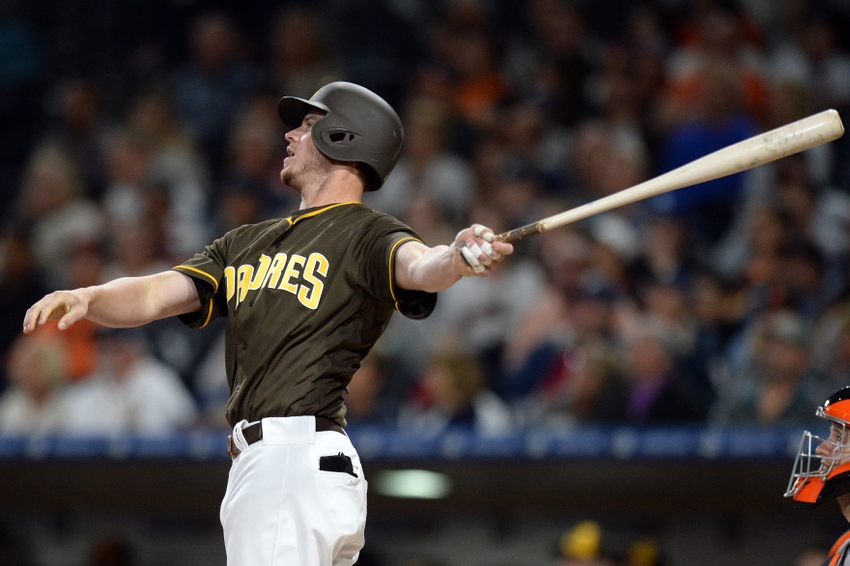 The Padres acquired Myers from Tampa Bay in a three-team trade following the 2014 season. He missed a major portion of his first season in San Diego due to wrist surgery. 2016 was actually the first time Myers has been able to play more than eighty eight games in a season.
Originally Myers was a 3rd round pick of the Royals in the 2009 draft. He quickly drew praise as one of the top prospects in the game. Following the 2012 season he was dubbed the Minor League Player of the Year by Baseball America. However, Kansas City sent him to Tampa Bay, along with Patrick Leonard, Mike Montgomery and Jake Odorizzi, in a trade that brought back Wade Davis and James Shields.
During his first season in Tampa (2013) Myers won the AL Rookie of the Year Award. However, things quickly went south for the young star. Dave Cameron notes that Myers had a "miserable 2014 season — including a two-month stint on the disabled list due to a broken wrist." In that same piece Cameron mentioned Myers' diminishing power and low contact rate as legitimate concerns for his future.
Last season was a major step toward Myers re-establishing his value and credibility as a middle of the order bat. San Diego took a win-now approach to the 2015 MLB season, and acquiring Myers was a part of that plan. The Padres also brought on Craig Kimbrel, Melvin Upton, Matt Kemp, Justin Upton, and Derek Norris as a part of an offseason overhaul. Unfortunately for the Padres they struggled in 2015, and immediately shifted into a rebuild. Myers and Norris are the two lone players who remain from that influx of talent.
It's clear that whenever the Padres are competitive again, they want Myers to be a part of their roster. Will they be able to get an extension worked out? Check in at Call to the Pen for updates all offseason long.
More from Call to the Pen
This article originally appeared on