San Diego Padres: How Much Job Security Does A.J. Preller Have?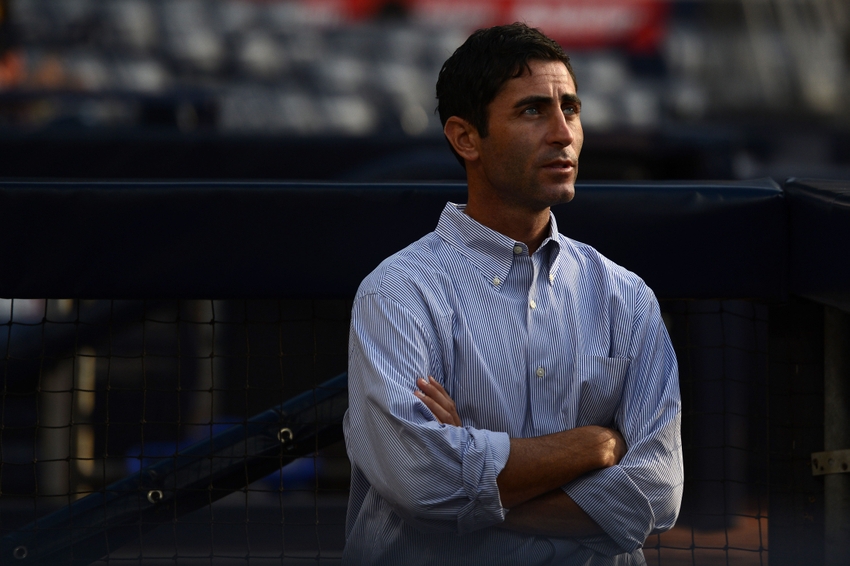 The San Diego Padres have claimed that A.J. Preller will not face any additional discipline from the team after his 30 day suspension. However, that decision may not be supported by everyone within the organization.
At this point in time, there may be few people in baseball more polarizing than San Diego Padres general manager A.J. Preller. After being suspended by Major League Baseball due to his withholding of medical information, it is difficult to imagine that he will be trusted around the game at any point in the near future. However, the Padres have stated that his job is secure, and that he will not face any further discipline from the team.
At least, that is what the Padres have said publicly. However, that support may not be there behind the scenes. Although Padres owner Peter Seidler and team president/CEO Mike Dee are in Preller's corner, executive chairman Mike Fowler has begun asking a few tough questions in relation to the beleaguered general manager.
The surprise is not that someone is asking these questions, but rather that it has taken this long. These deceptive practices are certain to decrease the value that the Padres will get from any players in the immediate future, at least as long as Preller is in charge.
More from Call to the Pen
Of course, that suspicion of the San Diego Padres may not change if Preller is deposed. After all, the rest of the front office would likely remain the same, with the same hierarchy that looked the other way while two separate databases recording player health were in operation. Who is to say that those same people do not concoct another scheme?
The Padres could also look to make another hiring, bringing in a person respected around the league for their honesty. In having such a person overseeing the operation, Preller could keep his job, but have someone there to ensure that such shady dealings are, indeed, a things of the past.
The Padres, at this point, are in a situation where whatever they do, it will not appear to be the right solution. In firing Preller after they professed their support, the San Diego front office will seem reactionary, caving in to public perception. Meanwhile, if they keep Preller, it will be a silent admission that he was acting in such a manner with their blessing. The Padres are, to use the phrase, damned if they do and damned if they don't.
The saga of A.J. Preller is not yet over. The San Diego Padres may well say he has their support, but questions are starting to be asked within the organization.
This article originally appeared on