San Diego Padres Change Uniforms Again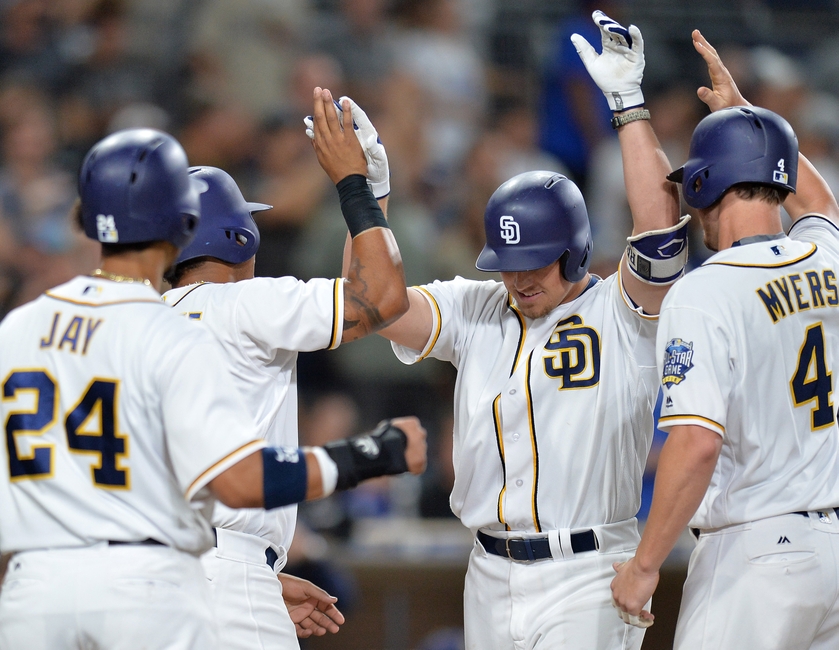 The San Diego Padres unveiled a new look for their primary home and road uniforms for the 2017 season.
In an effort to strum up some sort of excitement after a lackluster 2016 season, the San Diego Padres announced the team will sport a new look for the 2017 season.  While some teams typically alter their uniforms every five to ten years, this change marks the second in two seasons for San Diego.
Last offseason, the Padres revealed they'd be adding yellow (pictured above) to spruce up their drab white and blue color combination.  The yellow proved to be a welcomed addition, but, for whatever reason, the Padres have now gotten rid of it after one season.
Here's the team's official reveal video for the 2017 set of uniforms, including some returning favorites.
Returning for next season are the "Friday Brown" jerseys, which were featured in the 2016 All-Star Game and are much appreciated by classic and new baseball fans, alike.  Along with those, the "Marine and Navy Camo" will return to be worn on Sundays, while the "Way Back Wednesday" 1998 throwbacks will also come back.
The new home uniform is white with blue detailing, including "Padres" along the front chest, with the team's "SD" logo on the left arm.  The main changes are the removal of the yellow lines along the chest and logo detailing, while the word "Padres" replaces the "SD" logo on the chest.  The uniforms closely resemble the team's previous home uniform from the 2011-2015 seasons.
The new road uniforms are strikingly similar to the home uniforms, except "San Diego" is featured on the front chest and the main color of the jersey is gray.  In the opinion of many fans, the new uniforms seem to be quite the downgrade – as the removal of the yellow has added a much bleaker look.  The team or FOX has yet to announce what will happen to the uniforms in the series Pitch.
As per usual with bland new uniform announcements, Twitter has had quite the negative reaction.
Even Darren Rovell wasn't impressed.
It's hard to gauge whether people hate the new Padres uniforms or the Las Vegas Golden Knights' name more.
This article originally appeared on