Royals Report: KC Loses 6-5 Due To Moronic Bullpen Management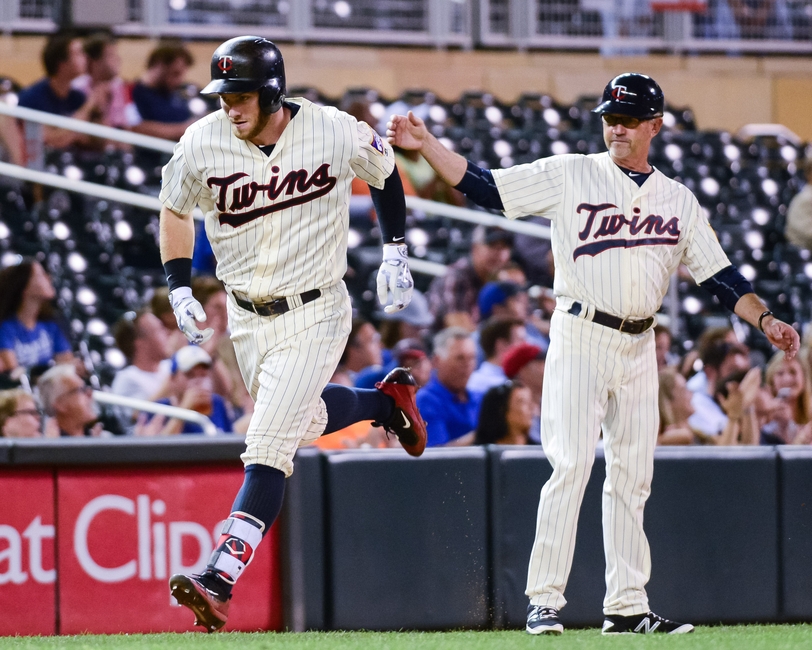 The Royals blew a golden opportunity to sweep the Twins due to the abject stupidity of manager Ned Yost. Due to his terrible choices in the seventh inning, the KC Royals bullpen blew their 4th game with a lead in the seventh inning or later in their last 10 days. This 6-5 loss is ALL ON NED YOST!!!

5
6
The Kansas City Royals fell to 72-67 with their 6-5 loss on Wednesday night. The blew an opportunity to gain ground on both Cleveland and Detroit who both lost. Thus the Royals remain 7.5 games behind Cleveland and 3.0 games behind Detroit in the AL Central leaders. The Twins fell improved to 52-87 and remain in last place in the AL Central.
Danny Duffy lasted 6.0 innings, allowing 8 hits, 0 walks, and 2 earned runs with 10 strikeouts. He also gave up an unearned run when Alcides Escobar muffed a ground ball in the fifth inning. Duff-man left the game in a position to earn his 12th victory, but set-up man Joakim Soria gave up the tying and lead runs in the bottom of the seventh.
It was the 11th time this season that Soria came into a tied game or with a lead and ended inning surrendering either the tying or lead run.
Ok, I know these are my own Tweets but….
WHY HASN'T NED YOST LEARNED THAT STRAHM, HERRERA, AND DAVIS IS YOUR 3-HEADED MONSTER??? #Royals

— John Viril (@TheVirilView) September 8, 2016
SORIA IS NOT RELIABLE!!!! #Royals

— John Viril (@TheVirilView) September 8, 2016

Really, just how many leads, and key games, does Joakim Soria need to blow? Obviously, Ned needs to SAY that Soria hasn't lost his confidence. But, his actions need to recognize that Strahm, Kelvin Herrera, and Wade Davis are your reliable options out of the pen.
The above description just doesn't give credit to the utter horrible decision-making from Ned Yost Wednesday night. Matt Strahm hasn't pitched in five days due to reports of a sore arm. Ok, I get that. However, Yost had him warming in the seventh inning and brought in Joakim Soria. 
More from Kings of Kauffman
Here Yost is trying NOT to use Strahm if he doesn't have to. Again, I'm not all that happy with this one, but I can see it. But, when Soria gives up a runner on second and only one out and the tying run already across home plate, WHY IN THE HELL DON'T YOU BRING IN YOUR LEFTY WITH TWO LEFT HANDED HITTERS IN A ROW COMING TO THE PLATE?
Oh no.
You stay with righty Joakim Soria who then gives up a walk and a ground out to put runners on first and second. Gosh, maybe if you go to your lefty relief ace HE GETS OUT OF THE INNING WITHOUT FACING A RIGHT HANDED HITTER!!!
But no, if you're Ned Yost you only bring in your lefty relief ace to face a switch hitter so you can turn him around to bat right handed. Who then slaps a single to left to put the Twins ahead 5-4. Yeah, Twins manager Paul Molitor could have pinch hit for 1B Kennys Vargas. But, you force the other manager to make the move.
The Royals added another run in the ninth on Jarrod Dyson's RBI single to plate Whit Merrifield, but it wasn't enough. The second run they allowed in the seventh proved the difference in the game.
Ned Yost's moron cap just cost his team a loss they can't afford.
This article originally appeared on