Rockies to give away Sasquatch bobbleheads on June 8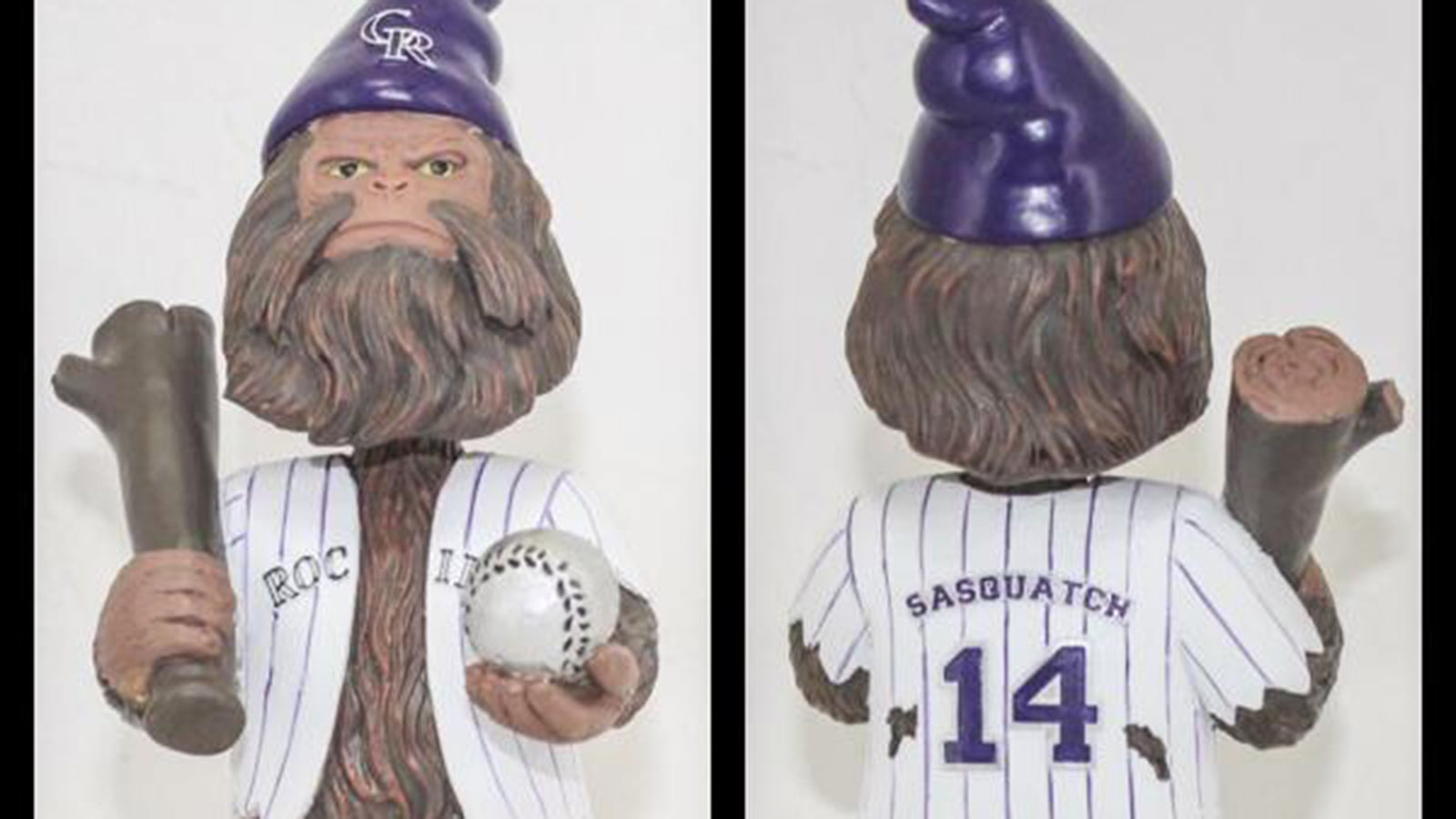 Bobbleheads have been around for some time now.
Wikipedia claims the first bobblehead occurred in 1842 – from Nickolai Gogol's short story "The Overcoat." Since Wikipedia has it, this must be true, right?
The website also reports the first modern-day bobblehead made its presence known in the 1950s, and Major League Baseball joined the fun a decade later.
Since then, and more recently, bobbleheads are popping up everywhere and make for great giveaways at ballparks.
Though being immortallized as a toy with a spring for a neck is usually reserved for players – and even announcers – baseball teams have expanded their range of subjects in a search for the "Next Great Bobblehead."
Well, FOX Sports isn't saying this one from the Colorado Rockies – to be given away at their June 8 game – is going to be the "Next Great Bobblehead," but it's still pretty cool.
FIRST LOOK at the Jack Link's Sasquatch #bobblegnome. Get yours on June 8: http://t.co/eDVExSyzSm #CoorsFieldPromos pic.twitter.com/5vzS7m30gv

— Colorado Rockies (@Rockies) March 26, 2014