Rockies' Jordan Lyles chimes in on having DH in the NL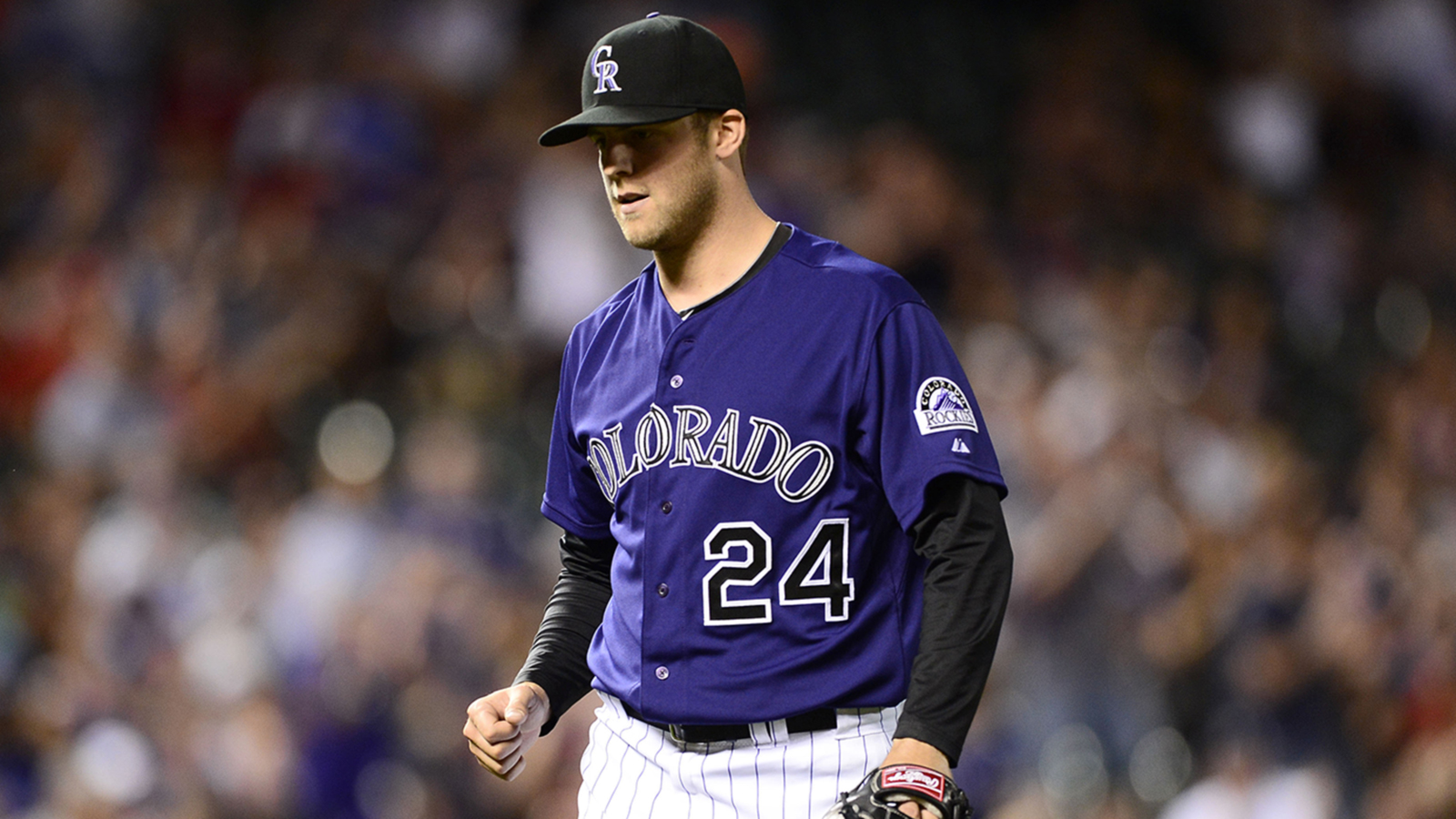 With Adam Wainwright injuring his Achilles' tendon during an at-bat and being out for the season, the debate about having a DH in the NL has been stirred up again. The Nationals' Max Scherzer said he "wouldn't be opposed," while Madison Bumgarner wants to keep hitting. The Rockies' Jordan Lyles also chimed in on the debate. He supports letting pitchers hit, according to the Denver Post:
"I'd much prefer pitchers hitting for themselves," Lyles said. "Any chance you get to help your guys out, whether getting a guy over bunting, or swinging with two outs, any way to help your team, that's our job."
Lyles' take might be a bit surprising given that he's only a .142 career hitter. He has yet to get a hit in 10 at-bats this season. He doesn't like sitting on the bench.
"I like being more a part of the game," Lyles said. "I'm more into it rather than going to the mound, then sitting down until my teammates are done hitting."
(h/t Denver Post)
Photo credit: Ron Chenoy/USA TODAY Sports