Rockies, Giants played strange game at Coors on Friday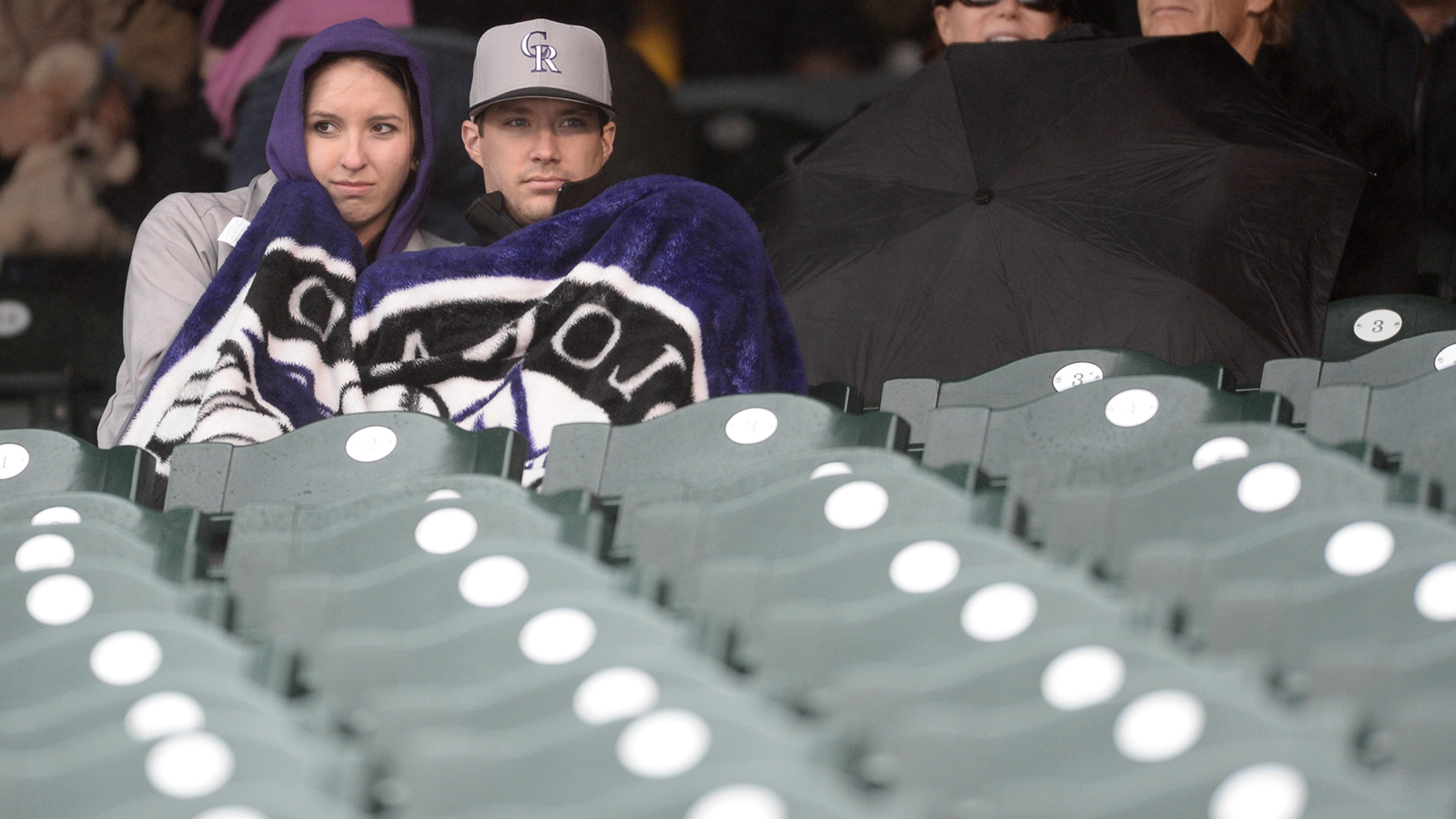 Friday night's game between the Rockies and Giants was a strange one. This was a game in which the Giants' Brandon Belt hit a home run that was far even by Coors Field standards (475 feet). The Giants were leading 11-4 in the ninth inning when the rain showed up again at Coors Field and delayed the game for one hour and 45 minutes. In the middle of that delay, fans were treated to an in-game fireworks show. Per the Denver Post, one of the Rockies commented on the oddity of seeing fireworks before the final out of the game:
"That was very strange, to watch fireworks before the game was over," Rockies second baseman DJ LeMahieu said. "But I guess you have to make the fans happy so they can leave."
When play resumed, the game got even stranger as the Rockies nearly mounted a comeback. The Rox scored four runs before losing by a score of 11-8. Rockies manager Walt Weiss said "I've seen a lot of strange games here," but this one might have been the strangest.
(h/t Denver Post)
Photo credit: Ron Chenoy/USA TODAY Sports