Rockies' Arenado fourth among third basemen in NL All-Star votes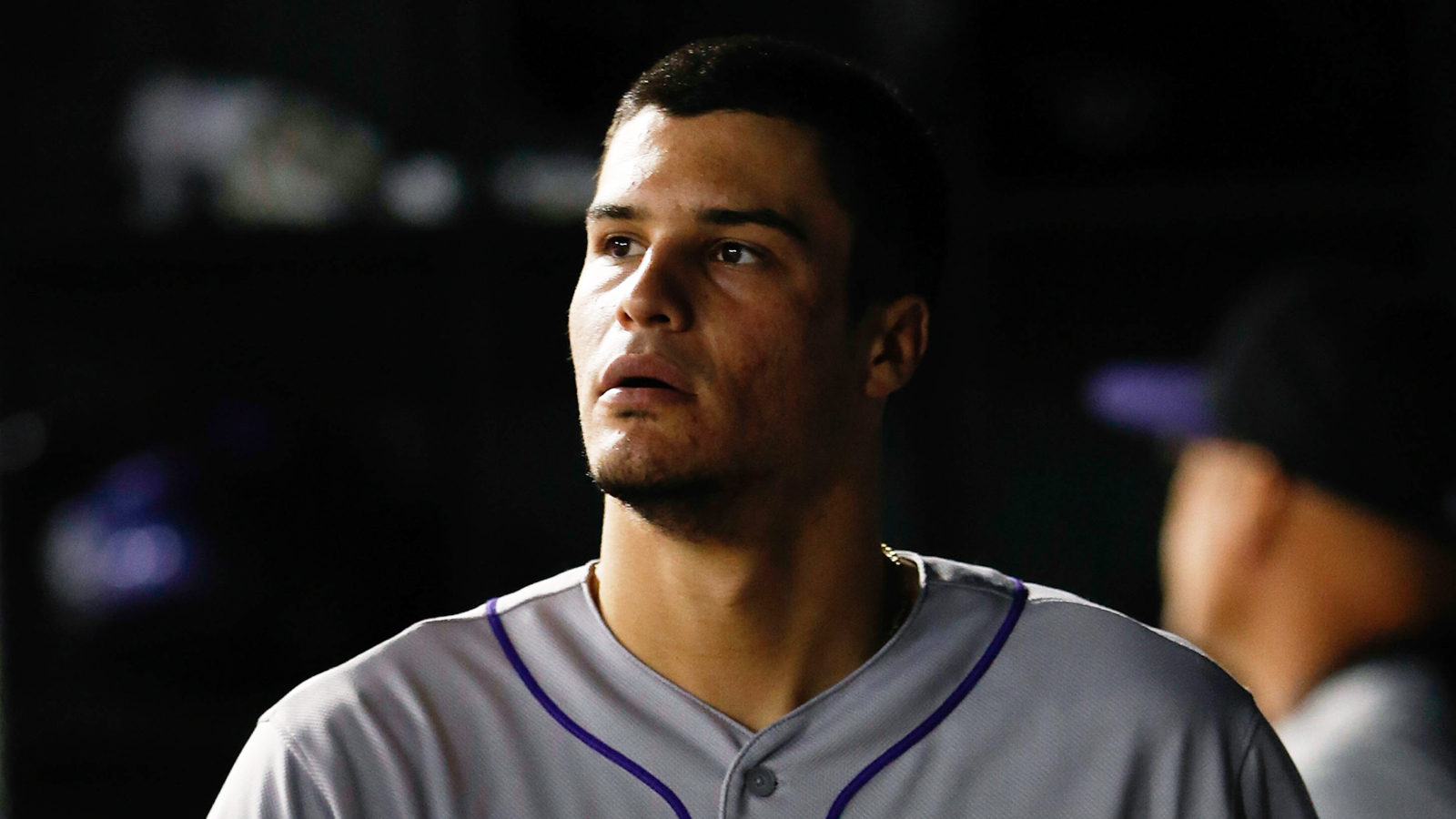 Despite his defensive prowess and offensive production, the Rockies' Nolan Arenado is a distant fourth in All-Star voting for NL third basemen behind the Cardinals' Matt Carpenter. Arenado trails Carpenter's 1,974,503 votes by about 1.4 million. Also ahead of Arenado are the Reds' Todd Frazier and the Cub's superstar rookie Kris Bryant.
Arenado's 13 home runs are second to Frazier among NL third basemen. His 37 RBIs lead all third basemen in the league. What may separate Arenado from the rest of the field is his spectacular defense. The Rockies third baseman's 1.4 Defensive WAR is tied for second among all major league ballplayers at any position. Hall of Fame third baseman Brooks Robinson recently said that Arenado was one of three third basemen currently in the league whom he follows daily.
(h/t MLB.com)
Photo credit: Kevin Jairaj/USA TODAY Sports