Judge denies request to stop sale of $300K Roberto Clemente baseball card
A Manhattan judge has rejected a request to stop the sale of a rare Roberto Clemente baseball card collection that includes a card that is expected to fetch over $300,000 at auction.
Lelands Collectibles requested to halt the scheduled sale, as it claims to have a handwritten contract with the owner of the collection, Brian Slusser, to sell the entire collection at a future date. Lelands said that it paid Slusser $200,000 in 2008 for a lot of Clemente memorabilia including used bats, balls and mitts. It also gave him an additional $25,000 for the 1955 rookie card, which was fair value at the time.
Slusser's lawyer argued that the 2008 contract is not valid because it had no expiration date, which allowed Slusser to void it upon signing a new contract — with Heritage.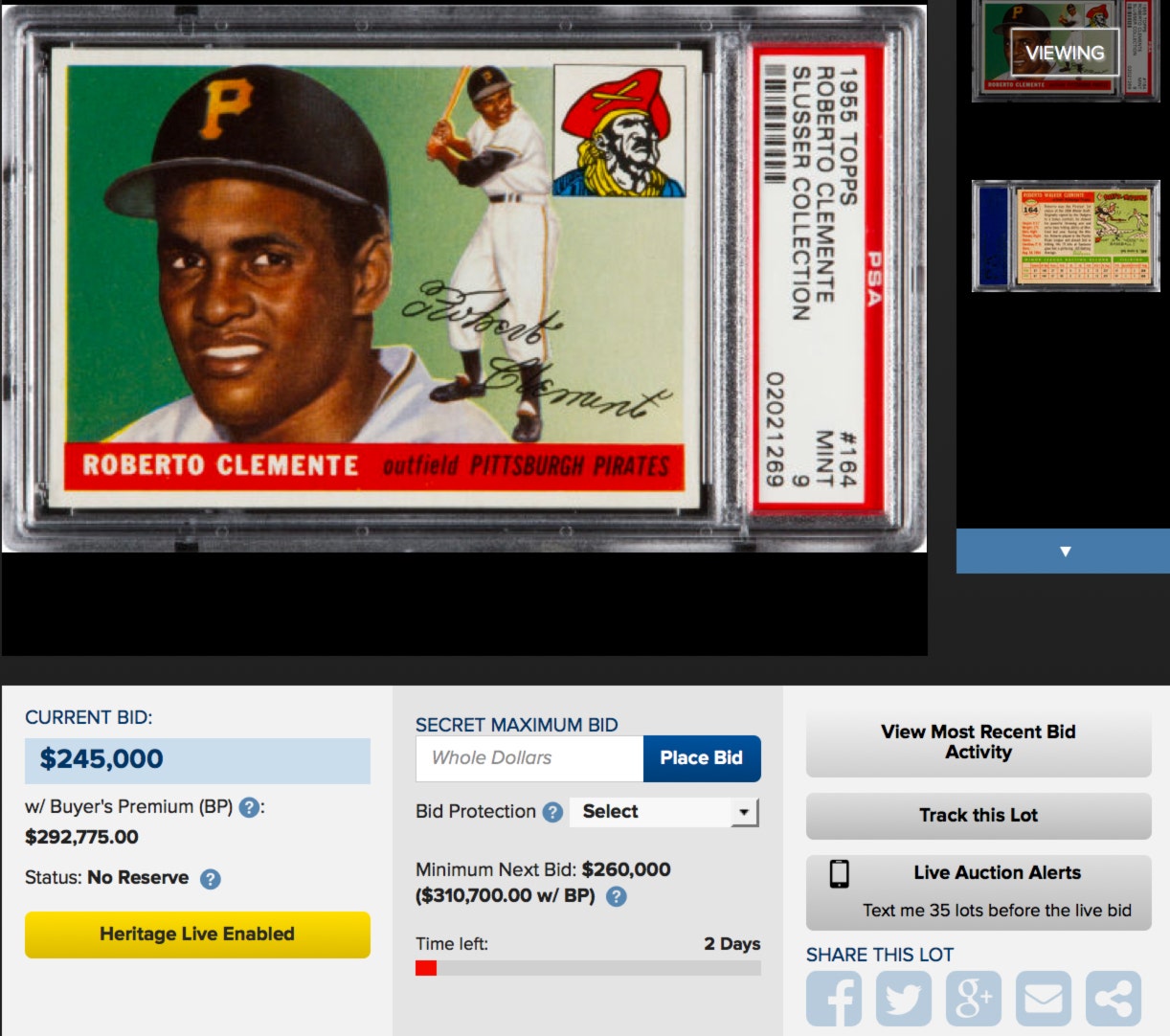 Manhattan Supreme Court Justice Saliann Scarpulla sided with Slusser and Heritage at a court hearing on Thursday.
Slusser's card collection features over 20 items — a dozen of which are said to be in mint condition. Six of the items will be sold through Heritage this weekend, and eight more are under contract to be sold in May.