Rick Monday came to the rescue of the American flag 40 years ago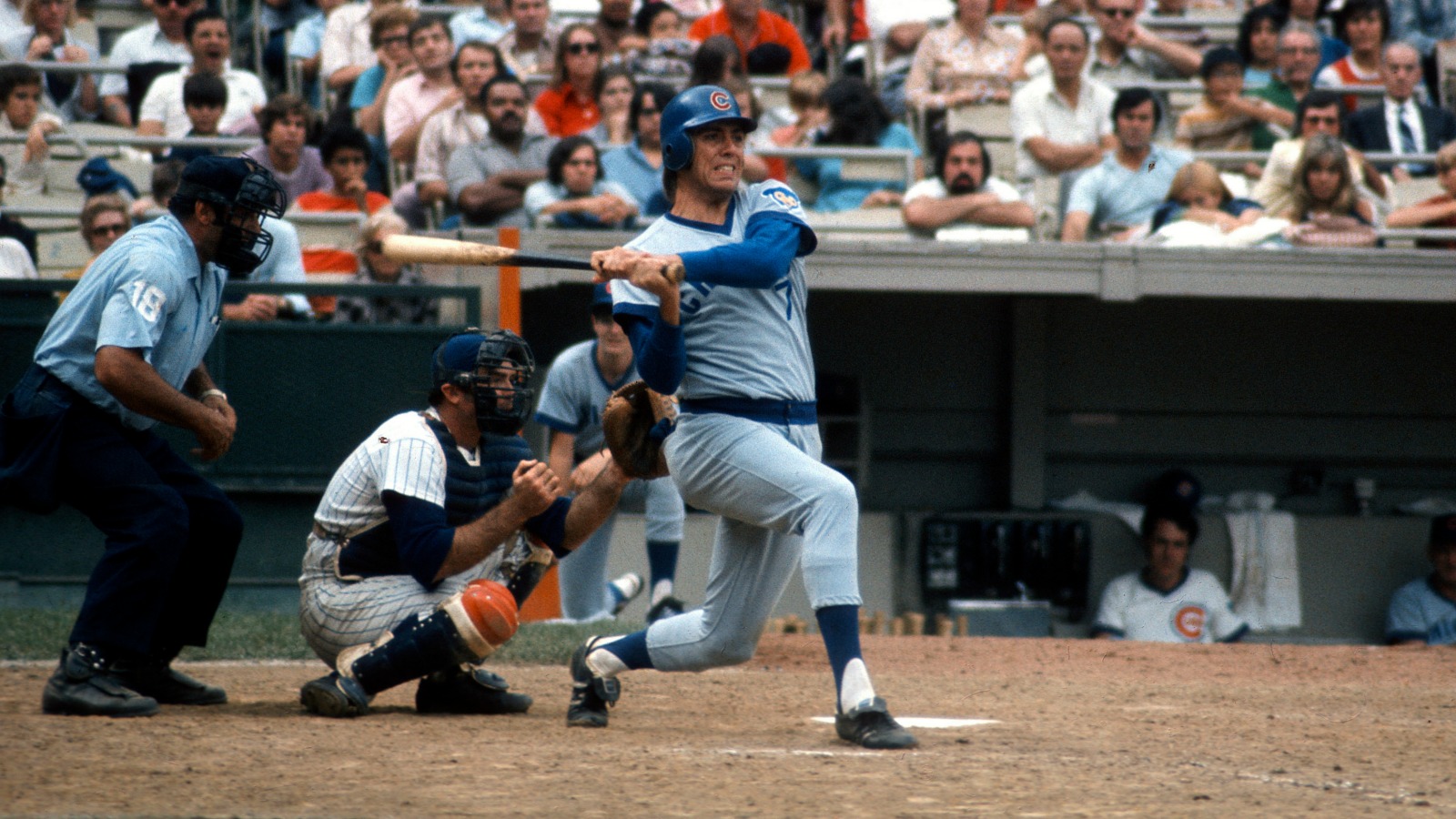 Rick Monday was honored by throwing out the first pitch at Monday's game at Chavez Ravine for arguably the greatest save in Dodgers Stadium history.
What, you say, Monday was an outfielder? And why would he be credited with a save?
Forty years ago on April 25, Monday was playing centerfield for the Cubs in a game against the Dodgers.
The game turned from an ordinary early season game into one with high drama when two people suddenly appeared in the outfield at Dodger Stadium.
Legendary Dodgers announcer Vin Scully said, ""It looks like he's going to burn a flag!"
One had an American flag. The other, lighter fluid and was planning on burning Old Glory. This was an act Monday, who served in the Marine Corps, was not about to let happen.
Via MLB.com from a story on the 30th anniversary of Monday's swift action.
The scoreboard operator was swift at the button, punching up: "Rick Monday — €"You Made a Great Play."
Before the Dodgers played host to the Miami Marlins on Monday, Rick Monday was in attendance and the Dodgers honored him. Also present at the game, the same American flag that Monday had saved from the devious duo. The flag was a gift from then-Dodger GM Al Campanis and Monday has displayed it at his home.
Monday will receive another tribute at Arizona State on Tuesday. The Sun Devils will wear uniforms that pay tribute to Monday and the 1965 College World Series championship team. Monday starred at ASU before being selected No. 1 overall by the Kansas City Athletics in the 1965 draft.
The flag that is at Dodgers Stadium for Monday's celebration will make its way to Arizona for the game against the arch-rival Arizona Wildcats.
Among Monday's teammates expected to be in attendance will be former Oakland A's star Sal Bando.
"When these two guys ran on the field, something wasn't right. And it wasn't right from the standpoint that one of them had something cradled under his arm. It turned out to be an American flag. They came from the left-field corner, went past Cardenal to shallow left-center field. "That's when I saw the flag. They unfurled it as if it was a picnic blanket. They knelt beside it, not to pay homage but to harm it as one of the guys was pulling out of his pocket somewhere a big can of lighter fluid. He began to douse it. "What they were doing was wrong then, in 1976. In my mind, it's wrong now, in 2006. It's the way I was raised. My thoughts were reinforced with my six years in the Marine Corp Reserves. It was also reinforced by a lot of friends who lost their lives protecting the rights and freedoms that flag represented. "So I started to run after them. To this day, I couldn't tell you what was running through my mind except I was mad, I was angry and it was wrong for a lot of reasons. "Then the wind blew the first match out. There was hardly ever any wind at Dodger Stadium. The second match was lit, just as I got there. I did think that if I could bowl them over, they can't do what they're trying to do. "I saw them go and put the match down to the flag. It's soaked in lighter fluid at this time. Well, they can't light it if they don't have it. So I just scooped it up. "My first thought was, 'Is this on fire?' Well, fortunately, it was not. I continue to run. One of the men threw the can of lighter fluid at me. We found out he was not a prospect. He did not have a good arm. Thank goodness."