Report: Brewers willing to deal star Gomez, young SS Segura and more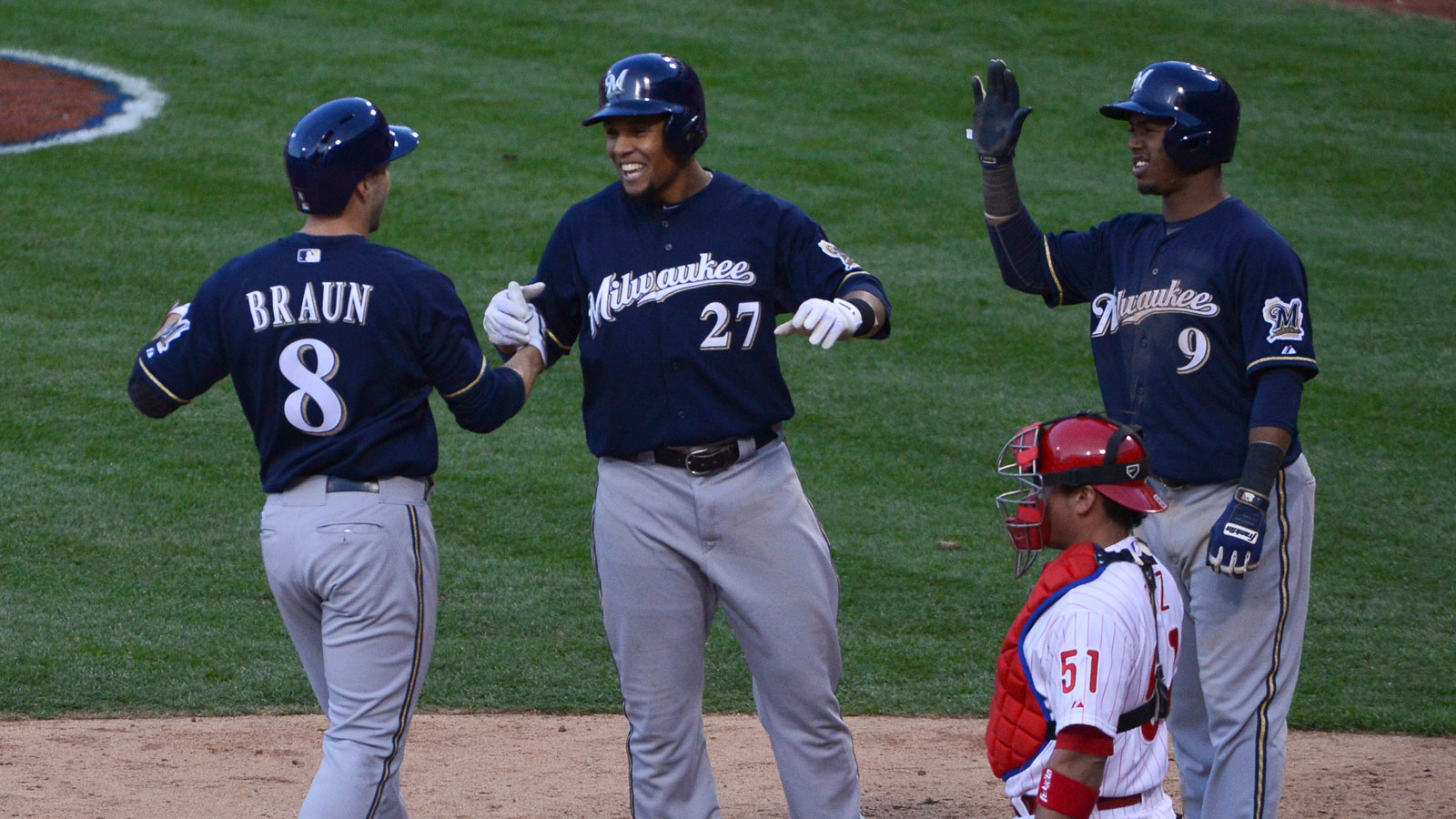 Milwaukee Brewers fans could soon be saying goodbye to center fielder Carlos Gomez and young shortstop Jean Segura.
Both players can be had as the trade deadline nears, reports Jon Heyman of CBS Sports.
Heyman reports the Brewers don't believe they'll be able to retain their star outfielder once he becomes a free agent after next season. As for Segura, Milwaukee has a top-shelf shortstop prospect Orlando Arcia waiting in the wings, making Segura expendable. In fact, Heyman reports, teams are so high on the 20-year-old Arcia's potential that he may be drawing more interest in trade talks than Segura.
The Brewers entered Monday's game with a 41-52 record, 17.5 games behind National League Central leader St. Louis, and 9.5 games out of a wildcard spot.
Gomez and Segura aren't the only Brewers on the block. Heyman reports that Adam Lind, Gerardo Parra, Kyle Lohse, Francisco Rodriguez, Jonathan Broxton, Aramis Ramirez and Neal Cotts could all have new homes by the baseball's trade deadline.
(h/t CBS Sports)
Photo Credit: Tommy Gilligan-USA TODAY Sports