Reds stealing bases as a team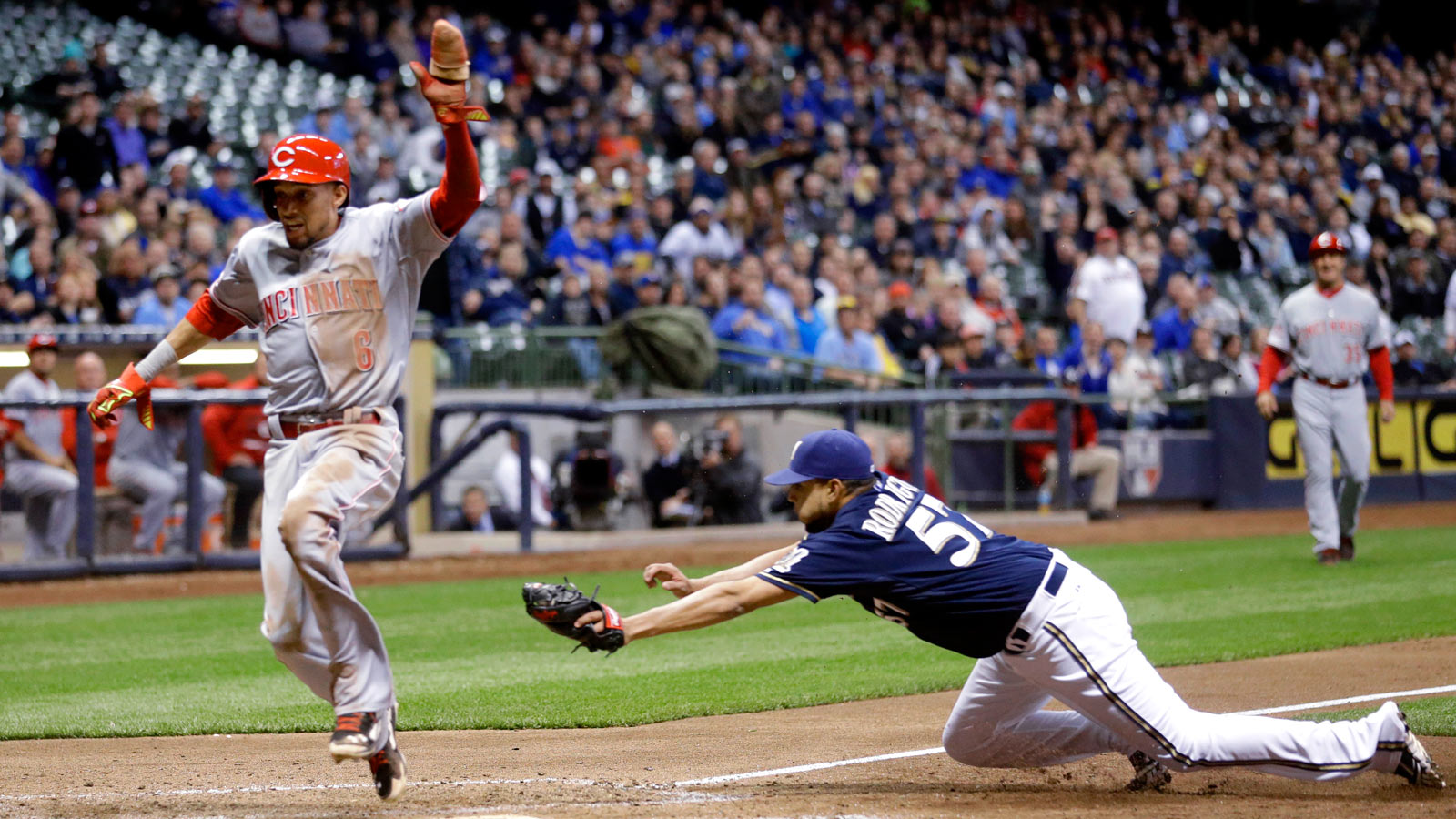 When it comes to stealing bases, everyone thinks of Billy Hamilton, but for the Cincinnati Reds, Hamilton is only part of the picture.
Hamilton may be leading the league in stolen bases with 13, but there are plenty of Reds having success on the base paths this season.
"According to the Elias Sports Bureau, Cincinnati is the first team since stolen base information began being recorded to go 29 for its first 30," a Reds.com article said.
"It's just taking what's there," Reds manager Bryan Price told Reds.com. "It's not forcing things. It's not trying to force something that's not there. You get a [pitcher[ that's got bad times to the plate. We've run on some good catchers. We talk about Billy [Hamilton], but you see, where Brandon [Phillips], Joey [Votto], [Todd] Frazier, [Zack] Cozart, [Jay Bruce], they're all swiping bags because we're just trying to take advantage of what's there to take."
The Reds certainly have had a lot of success stealing bases this season, but it's not like they added a bunch of speed demons over the off-season. The 2015 roster is relatively the same as the 2014 roster, so what's been the catalyst for the uptick in stolen bases?
"We've just been smarter this year than we were last year," Hamilton said. "We had a bunch of baserunning mistakes last year that we wanted to fix this year."
It's still early, but it certainly looks like those mistakes have been fixed.
(h/t: Reds.com)
Photo Credit: AP Photo/Morry Gash