Reds' Chapman, Dodgers' Grandal form first Cuban battery in All-Star history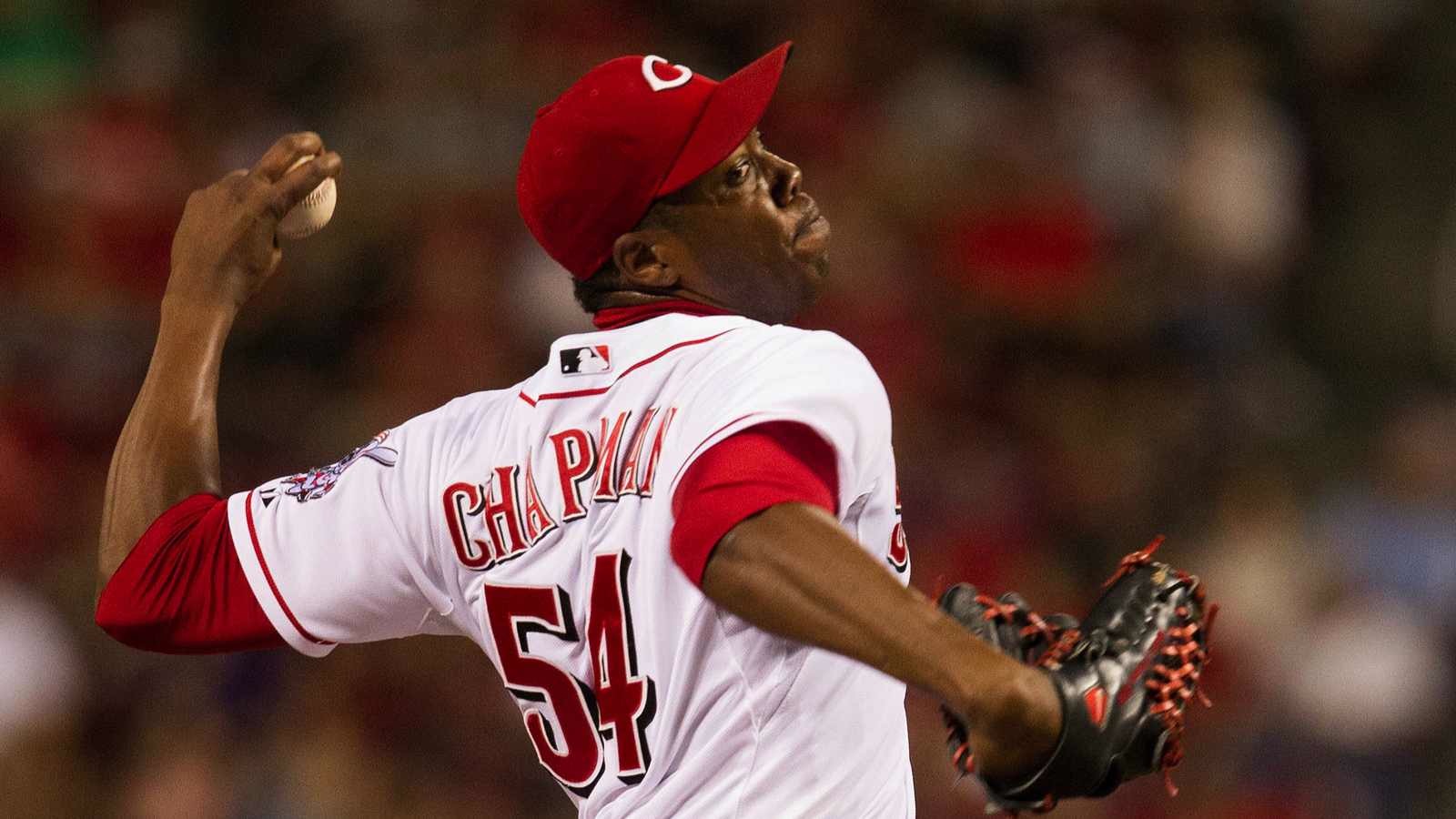 Dodgers catcher and first-time All-Star Yasmani Grandal was part of a bit of history on Tuesday in Cincinnati. While catching the 100+ mph heat of the Reds' Aroldis Chapman, the pair became the first Cuban battery in All-Star Game history, according to MLB.com.
While Chapman is a four-time All-Star, this was Grandal's first trip to the Midsummer Classic. Per MLB.com, there had only ever been one other Cuban catcher to appear in the All-Star Game. Grandal, who had actually caught Chapman before, said:
"I was hoping I would catch him, because I caught him in Cincinnati for a little bit [in 2011 at Triple-A and big league camp in Spring Training] and I wanted to see what the difference was. It was much easier to catch him today than it was a couple of years back."
Surely it wasn't too easy as Chapman topped out at 104 mph with 12 of 14 pitches reaching at least 100 mph.
(h/t MLB.com)