Red Sox Yoan Moncada Promotion Imminent?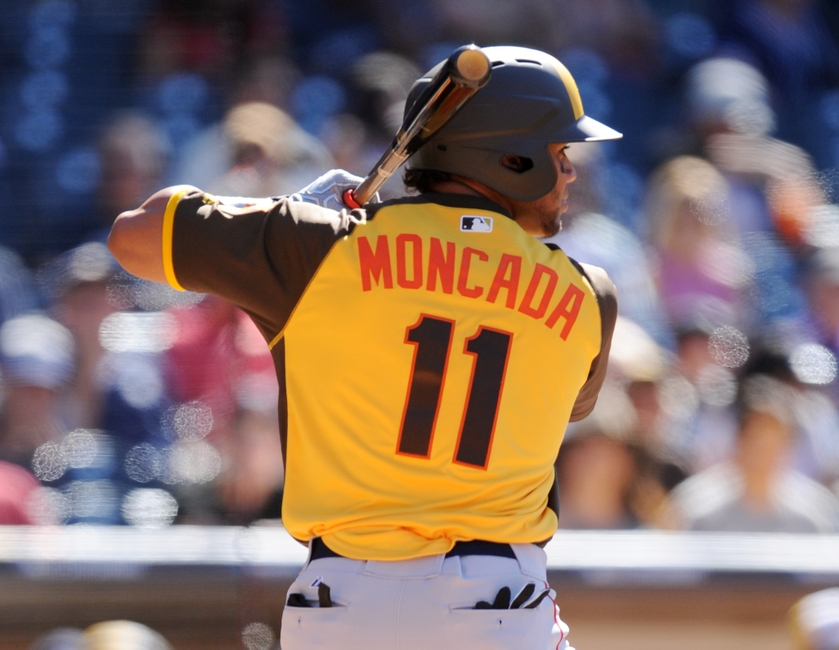 Could Yoan Moncada be in line for a September promotion by the Red Sox? If so, what fantasy impact could he have the rest of the season?
There was interesting news out of Boston today, as rumblings surfaced that Yoan Moncada could be a part of the Red Sox' September call-ups. Moncada is uber-talented, and had a great season in the minors. But, to see the Red Sox willing to turn Moncada already is intriguing.
Moncada will look to become another member of the prized Cuban class of imports. The 21-year-old not only looks like the part, but his talent is so undeniable, that scouts have universally named him the top prospect in the game. But, what can we possibly expect from a kid who has only played 44 games above A ball?
When Boston won Moncada's rights entering the 2015 season, it was widely seen as the rich only getting richer. Armed with one of the most stacked systems in the game, Moncada has separated himself as the crown jewel. As he continues to develop, his power will surely come into form, but Moncada does already possess top-notch speed.
Between AA and A this season, Moncada has posted a, .298/15 HR/61 RBI/45 SB/.928 OPS line. In only 44 AB at AA this season, he notched 11 of his HR, while posting 36 SB at A ball.  Blessed with blazing hand speed, and ridiculous athleticism, it is easy to see why Moncada has reaffirmed the hype and is on the fast track to the majors.
In a perfect world, the Red Sox would more than likely not be entertaining the idea, but Travis Shaw and Aaron Hill have been abysmal at the plate. Shaw can not pick it up and hit right now, and Hill has lost his stroke at the plate since coming over. While Moncada should be the future second baseman, since being moved to AA the Red Sox have rolled Moncada out at third base.
With or without Moncada, the Red Sox will score their fair share of runs, making the addition of Moncada even more enticing, From a fantasy perspective, once Moncada is recalled, he has to be a must add. The talent and favorable situation are too hard to pass up, especially with the fantasy playoffs looming.
The only critiques with his game, are with his plate approach, his severe LH/RH splits, and his defensive consistency. Moncada is a switch hitter, but he has been much better as a lefty, batting only hitting .148 from the right side. In 400 AB in the minors this season, he has whiffed 122 times, but to his credit he does have 72 BB, but it is easy to see why some concern exists.
Based on the speculation and the comments by John Farrell, Moncada appears like a definite possibility to play a part with the big league club down the stretch this season. Boston is still fighting for a playoff spot, and Yoan Moncada could very well be the spark plug they need. At worst, Moncada will offer owners SB, and his supporting cast will surely help his counting stats.
Yoan Moncada may still seasoning in the minors, but overlooking him off the waiver wire this season, is a risk not worth taking. The fantasy playoffs are nearly upon us, making Moncada the perfect waiver wire flier that could help a team reach the promise land. Make the move.
More from Fantasy Baseball Crackerjacks
This article originally appeared on