Red Sox Ted Williams retires again and again and again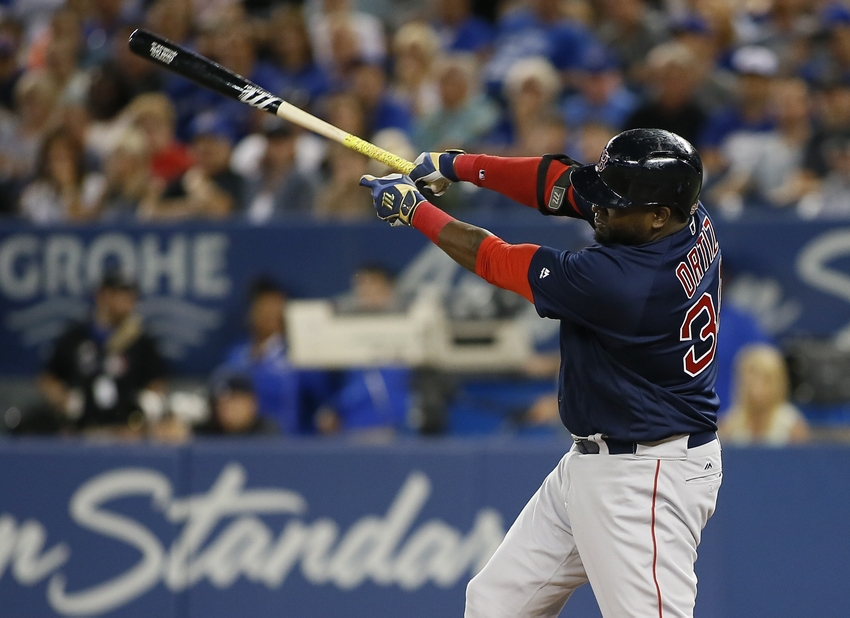 Boston Red Sox designated hitter David Ortiz is retiring and only (supposedly) once. Ted Williams did it three times.
The Boston Red Sox are now going through the retirement procedure of David Ortiz and wondering just how his production will be replaced in 2017. Maybe Ortiz will return, despite that he has repeatedly denied that scenario. The bat is still productive for Papi, but the legs are simply not cooperating – just painful to watch Ortiz stagger around the bases. Another Red Sox player also retired after injuries and more than once.
In 1950 Ted Williams was an All-Star – about as unusual an occurrence as the sun rising. The game was played at Comiskey Park in Chicago and in the first inning, Williams slammed into the scoreboard making a catch. Williams also broke his left elbow in the process.
More from BoSox Injection
Williams continued to play and singled in the go-ahead run in the eighth inning before being pulled from the game. Two days later, Williams underwent surgery to remove several bone fragments and didn't return to action until early September. The results were a disappointing .317 batting average. Williams' elbow was racked with pain and he contemplated retirement in the off-season yet returned in 1951 to play 148 games.
Injuries struck again for the Splendid Splinter in spring training of 1954. This time, it was a fractured collarbone and Williams announced that the 1954 season would be his last. If so he was going out with a bang. Williams slashed .345/.513/.635 and had an American League-leading 1.148 OPS in 526 plate appearances.
The 1954 season also demonstrated a need for a change in exactly how a batting title was computed. Note the number of plate appearances by Williams, but the at-bats were 386 since Williams also had a league best 136 walks. Bobby Avila hit .341 and won the title since a batter needed 400 at-bats to qualify. Williams, however, was done.
In the off-season, the Red Sox offered the team managerial position to Williams and he refused. Williams was – like Ortiz – stepping away at a high level. Toss in a messy divorce situation and that was that. Or was it?
Williams sat out the first month of the season before signing a new contract and getting into  workout routines before being added to the roster. In typical Williams fashion, the hitting just kept on coming and so did the winning. Prior to Williams's return the Red Sox had posted a 17-24 record and in the following seven weeks went 34 for 45 to get into the pennant race.
The Red Sox eventually evened out, but still finished 84-70 an improvement of 15 games over 1954. The slash for TSW was .356/.496/.703 with 28 home runs and 83 RBI in 98 games and only 320 at-bats. The home run total is remarkable as Williams finished third in the league behind Mickey Mantle's 37.
In 1960 Williams finally did call in a career with a performance that is every bit the equal of what Ortiz is putting on. So that leaves it up to Ortiz as far as retirement is concerned.
Williams went that route three times, but some were frustration over injuries or personal situations since the skill set was still there. Even in 1955 at age 37 Williams was the best hitter in the league. For Ortiz, there is absolutely no reason to expect a sudden change of heart. That is and has been clearly stated on numerous occasions and he will – like Williams – go out with a season that is exceptional for a player of any age.
Sources: Baseball-Reference / Various Ted Williams books.
This article originally appeared on