Red Sox Rumors: Travis Shaw On The Move To Brewers For Relief Pitcher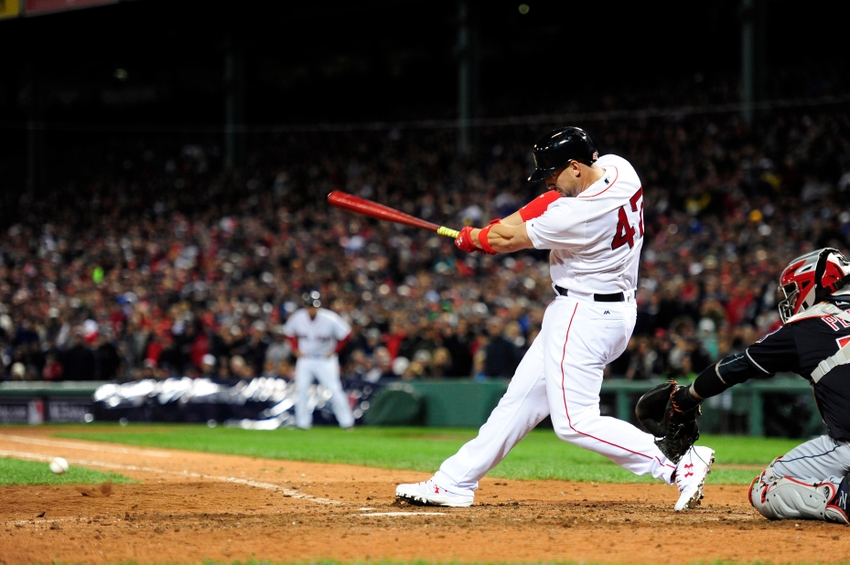 Boston Red Sox Make Their First Move In The MLB Winter Meetings
And just like that the Mayor of Ding Dong City Travis Shaw has been traded by the Boston Red Sox to the Milwaukee Brewers for relief pitcher Tyler Thornburg.
Thornburg with Brewers last season: 2.15 ERA in 67 innings, 90 strikeouts, 25 walks, .541 opponents' OPS in career highs in every major stat category.
Thornburg 2.0 fWAR, 2.5 rWAR last year. That's pretty damn high for a reliever. Thornburg in first year of arbitration, to make roughly 2 million, so Red Sox could have some money left for bat.
Tyler Thornburg avoided Tommy John surgery in 2014, receiving a PRP injection instead. His 2016 showed he was back to his old self, this deal feels similar to the trade that sent Wade Miley to the Seattle Mariners and in return the Red Sox received Carson Smith.
More from Chowder and Champions
One of Dave Dombrowski's big wants this season was to bring in another bullpen arm with Brad Ziegler and Koji Uehara both likely gone. So now DD can check of the bullpen box and focus on adding a bat, his second big want.
Trading Shaw now means that the starting 3B to start will be Pablo Sandoval and if he fails they still have Brock Holt (ugh) or prospect Yoan Moncada who could play third if Pabloat fails. Shaw also being gone raises more confusion to whom will replace David Ortiz as DH.
Some DH options include Moncada, Sam Travis, and Blake Swihart for organization options. Word on the street for fans looking at Edwin Encarnacion is that the Red Sox are likely out on the slugger as of right now.
If DD does sign a free agent he can look at former Red Sox first baseman Mike Napoli who remains on the market.
Want your voice heard? Join the Chowder and Champions team!
To me it feels like there is another shoe about to fall sooner rather than later in terms of acquiring a bat. There isn't any immediate need of one, but it still feels imminent. Weather a trade or signing ever materializes is the real question.
This article originally appeared on