Red Sox Need a Body at Third – They Might Have a Big One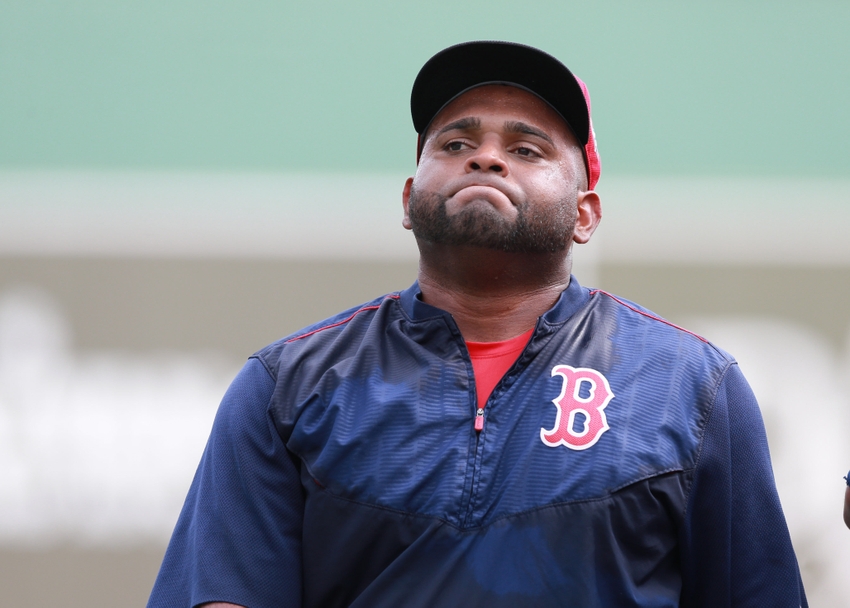 With the everyday lineup that the Boston Red Sox have assembled, together with a pitching staff that was just bolstered by the addition of Chris Sale, the team is now poised to have a better than even chance to win it all in 2017.
All they need is a body to plug in at third base and they're ready for the opening bell. Turns out they may already have a body, albeit a rather large body, who can do the job in Pablo Sandoval. Who would have guessed it would come to this?
The Red Sox have reached the point this offseason where even a fellow New Englander is referring to them as the "New Evil Empire" in baseball. That would be Peter Gammons, who makes a strong argument that the Red Sox, much like the Yankees of the recent past, are in a, "Hey, if you don't like it, stuff it!" mode of operation.
Red Sox: The New Evil Empire
Gammons says that, "the Red Sox approach with the current group seems to be to win as many titles as possible in the next two or three years and then they'll likely to have to start tearing it down and rebuilding a bit on the fly — like the Yankees started to do last season!"
Nevertheless, no team is perfect and much like the Yankees had to do in their heyday by filling in with bit players where holes exist, the Red Sox need a body to play third base for them this year.
Ironically, they might just have a body that can do that. And that would be Pablo Sandoval, who is generally listed as being 5'11" and 255 pounds of – well – that's what everyone is waiting to see when he reports to spring training in about eight weeks. Will it be 255 pounds of toned muscle or 300 pounds of blubber like it was when the Red Sox first signed him in 2014?
More from Call to the Pen
In that year, the Red Sox had just inked Sandoval to a five-year, $95 million contract that maybe was the first inkling that the Evil Empire was on its way, as the deal raised more than a eyebrow or two in baseball. Sandoval was coming off a World Series in which he hit .429 for the Giants. And coupled with his performance and Series MVP award in 2012, he was the newly crowned Mr. October.
Trouble was, though, that when he reported to Red Sox camp he looked more like a sumo wrestler than a major league ball player. Predictably, his body broke down and he saw only limited action, appearing in 121 games for the Red Sox and hitting a paltry 10 home runs with a .245 batting average. To make matters worse, he followed that up with a 2016 season in which he managed to walk to the plate only six times during an injury plagued year.
Pablo Sandoval Has Seen The Light?
Supposedly, he's back! And if all the hype is true, he's primed and ready for a big season. In a interview with ESPN, Sandoval himself said:
"My career had fallen into an abyss because I was so complacent with things that I had already accomplished," Sandoval said by phone in his first public comments since August. "I did not work hard in order to achieve more and to remain at the level of the player that I am and that I can be."
Well, he picked the right word because an abyss it has been. But stranger things have happened in baseball and maybe he will turn his attention where it belongs by earning his keep with the Red Sox. For the Sox, though, they don't need much from him except to stay on the field and play a decent third base. They'll take anything else they can get, but they aren't relying on anything big.
My, my. What a show there's going to be in Boston this season.
This article originally appeared on