Red Sox hot for reliever Greg Holland, more than Edwin Encarnacion?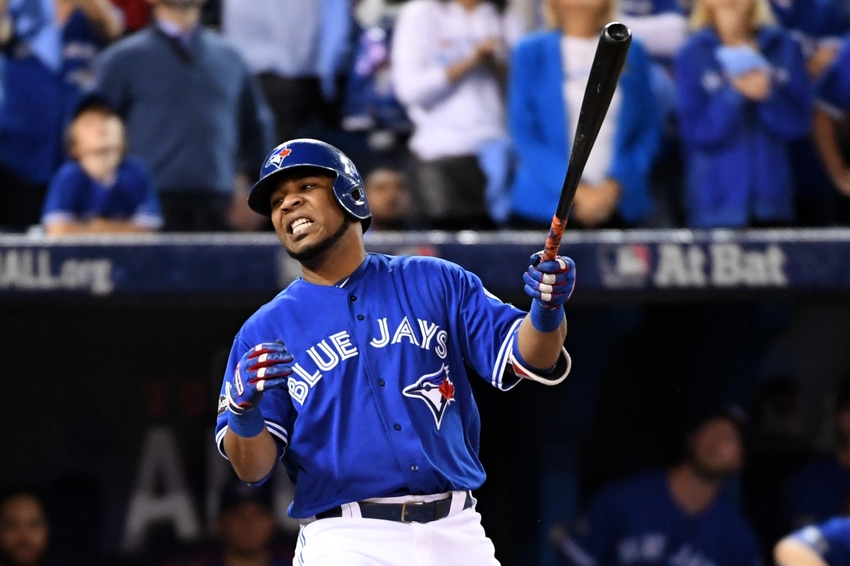 Rumors are circling that the Boston Red Sox are very keen on reliever Greg Holland to be the new setup man, possibly even more than adding Edwin Encarnacion's big bat.
The Toronto media have been swarming the last few days over the fact that Encarnacion may want to stay with the Blue Jays, especially since the Red Sox have not come out of the free agent gates with a huge offer.
Jeff Todd of MLBTradeRumors.com reported that, according to Edwin's agent Paul Kinzer, "the Red Sox have been somewhat less aggressive than had been expected."
On the other hand, Rob Bradford of WEEI.com tweeted that the Red Sox may be distracted by another role that they need to replace besides a big bat: a setup man for closer Craig Kimbrel:
Red Sox continue to show strong interest in Greg Holland, who showed good health in showcase. Taking 6 wks off before resuming throwing

— Rob Bradford (@bradfo) November 9, 2016

The 30-year-old reliever last pitched in 2015 before having Tommy John surgery, posting 32 saves in 37 opportunities for the Kansas City Royals. His velocity was way down from his All-Star seasons between 2013 and 2014, where he reached up to 96 mph. In a recent showcase, Steve Adams of MLBTradeRumors.com stated that Holland had "his fastball was topping out in the low 90s," but added that "it's reasonable to expect his velocity to continue ramping up as he regains strength and further distances himself from his operation."
Since it's been rumored that Holland is fine with signing for a team in need of a setup man, it makes sense that the Red Sox would have an interest in him. They may lose Brad Ziegler, Koji Uehara, and Junichi Tazawa for various reasons, leaving the team with few options. Starter-turned-reliever Joe Kelly could be an option; however, he's still in limbo about how he fits with the team, thus far.
Red Sox Nation may not feel the same about whom they would want on their team, come the winter meetings.
Encarnacion is coming off a heck of a year. He didn't go down for the entire 2016 season with injury; he put up big numbers, instead. Edwin hit .263 with 42 home runs and a league-leading 127 RBIs.
The 33-year-old native of the Dominican Republic earned his third All-Star appearance in a contract year where all of Toronto's focus was on his teammate Jose Bautista and his boisterous attempts at seeking his own big pay day. As Edwin was lumped in with Jose about leaving the Blue Jays, all of the pressure was on him when Bautista went down with injury for most of the season. Instead of folding up the tent and going home when the face of the franchise was gone, Edwin fought to help his team ride into the postseason as a wild card, specifically with a walk-off home run to beat the Baltimore Orioles when it mattered most.
The setup role is a valuable one, and the Red Sox need someone to fill that spot. Holland, undoubtedly, will come for a lot cheaper than the $125 million that Encarnacion is asking for in a new contract. However, an everyday position player who can mash like Edwin can looks much sexier on paper than an arm used only in one inning if the team is winning. An arm that was injured for an entire year and can't throw nearly as fast as it could before.
Maybe the smart move is to get Holland, but the fans may think that their hearts will feel better if the Red Sox have Edwin to simply outscore other teams with big home runs.
More from BoSox Injection
This article originally appeared on