Red Sox fans start David Ortiz chant after elimination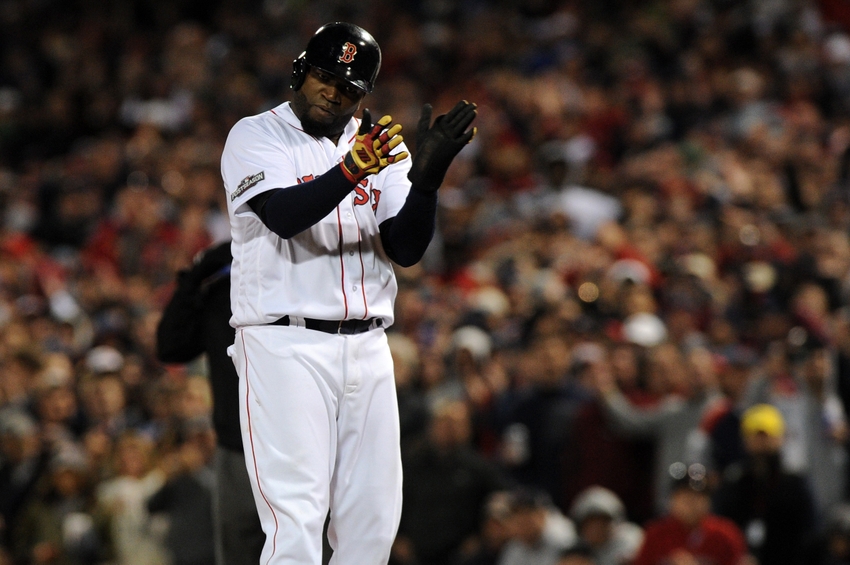 Boston Red Sox fans began chanting thank you to David Ortiz after the team was eliminated by the Cleveland Indians.
The Cleveland Indians completed the sweep of the Boston Red Sox on Monday night. Although the Red Sox are done for the year, it was also the last time fans would ever see David Ortiz play a game. It was a somber night for many reasons in Boston, as they said goodbye to a legend.
After the Indians won the game, Red Sox fans stayed to thank Ortiz for all of the memories. The fans began chanting "Than you, Papi!" to honor one of the greatest in franchise history. Although it was a disappointing night, it was the culmination of one of the finest careers ever.
Ortiz helped bring the Red Sox three World Series in his time in Boston and was part of the team that broke the curse in 2004. He was one of the most clutch batters to ever take the plate in a situation and hit several winning home runs during his career.
It's always tough for fans to see their team's season come to an end, but it was a moment of pride in Boston to say thank you one last time.
This article originally appeared on