Cardinals OF Grichuk undergoes sports hernia surgery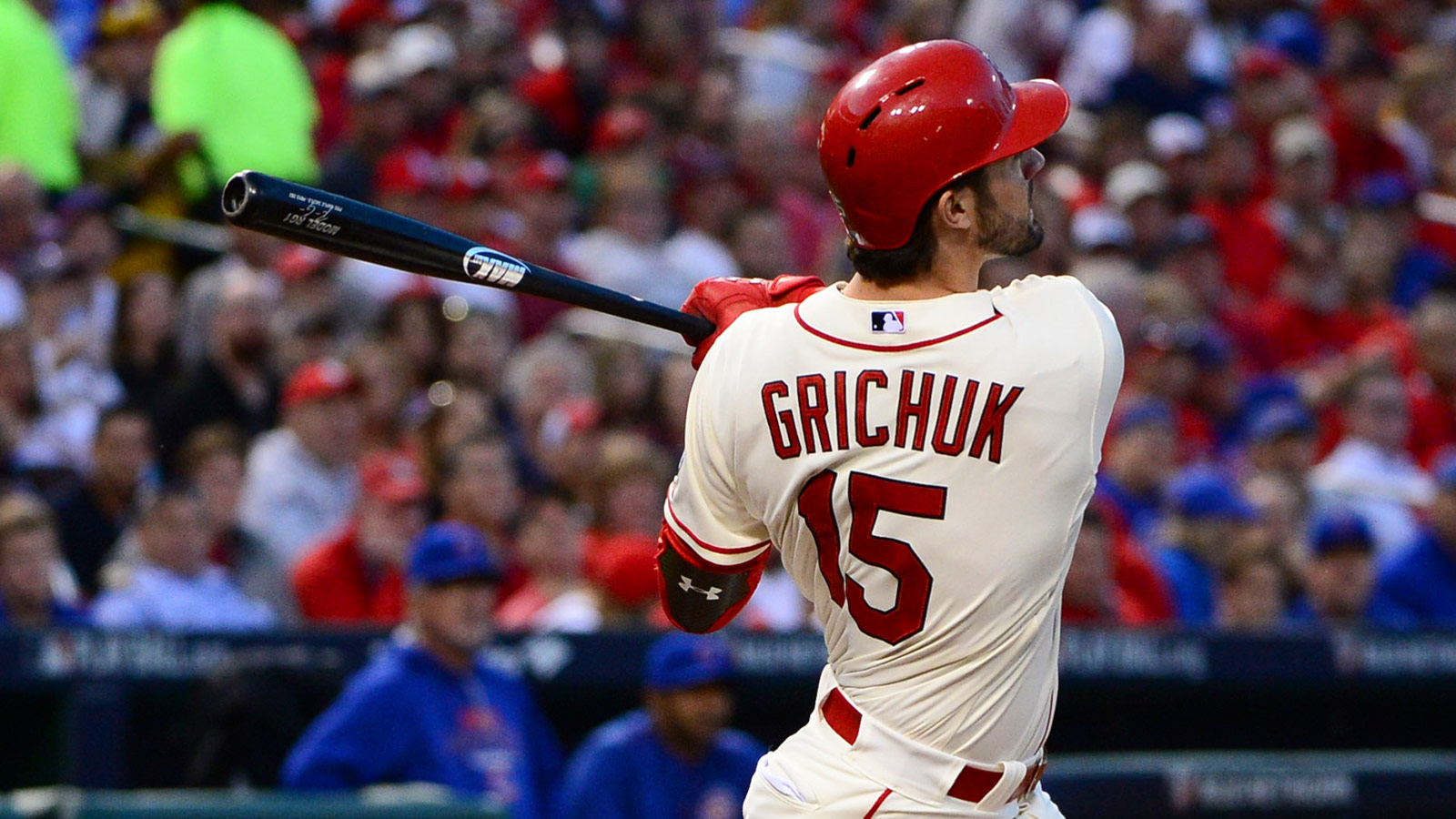 The St. Louis Cardinals missed out in re-signing free agent Jason Heyward to the division rival Chicago Cubs last week. Despite the loss on the roster, the team is expected to overcome with Randal Grichuk and Stephen Piscotty filling out the outfield in centerfield and right field, respectively, along with left fielder Matt Holiday.
Unfortunately for the Cardinals, the offseason injury bug has struck again with the news Grichuk underwent sports hernia surgery last week.
Good news, however, for the Cardinals, as the expected recovery time should have Grichuk ready to play before the start of spring training.
"We don't see this as something that's going to slow him up," general manager John Mozeliak told MLB.com about Grichuk's surgery.
With Jon Jay traded to the San Diego Padres and Peter Bourjos lost on waivers, the Cardinals are expected to lean heavily on Grichuk as the starter in centerfield for 2016. In his brief major-league career, Grichuk has dealt with with several injuries, including two back injuries, an elbow injury along with the sports hernia.
"He's a very athletic player, and how he's used and how he's preparing is something, I think, we have to be on the forefront of getting him ready to do," Mozeliak said. "His past injuries have not always been on the field."
In 103 games and 350 plate appearances for the St. Louis in 2015, Grichuk hit .276 with 17 home runs and 47 RBI with a .877 OPS.
MORE MLB:
Want stories delivered to you? Sign up for our MLB newsletters.