Potential Breakout Stars for the LA Angels In 2017
Taylor Barney/FanSided via Halo Hangout

Fansided
The LA Angels were far from making the playoffs last year. But, the core team they were able to put together last year was nothing to scoff at.
The LA Angels 2016 season ended up riddled with injuries. A lot of their core team couldn't contribute when needed the most. At the beginning of the 2016 season, I don't think anyone could have guessed the Angels were going to finish with a 74-88 record.
There were plenty of players who had an amazing season last year. I believe, in the end, we got to see some short glimpses of the LA Angels best and worst last season. In 2017, I'd expect a lot of the every day Angels' players to be more consistent. If consistency can be found then the Angels have a good chance to be a top team in the league.
With Billy Eppler and the Angels' front office adding some much-needed depth this past offseason, the core team will be stronger than ever. I'm fully expecting a high chance that some Angels may have their best season yet in 2017.
Looking through the current 25-man roster for the Angels, it gives me more optimism than 2016. There is obviously more depth that has been added to the roster this past off-season. However, what is most exciting are the returning young players that could have a breakout season. I feel there is a huge upside to a lot of the players on the Angels 25-man roster.
I'm going to outline some of the players that could break out and become one of the top tier players for the Angels in the 2017 season. I'm omitting players that have the last name Trout and Pujols as I feel like we know what to expect from them. This is purely going to be a best case scenario post on a few players I think may go above and beyond next season.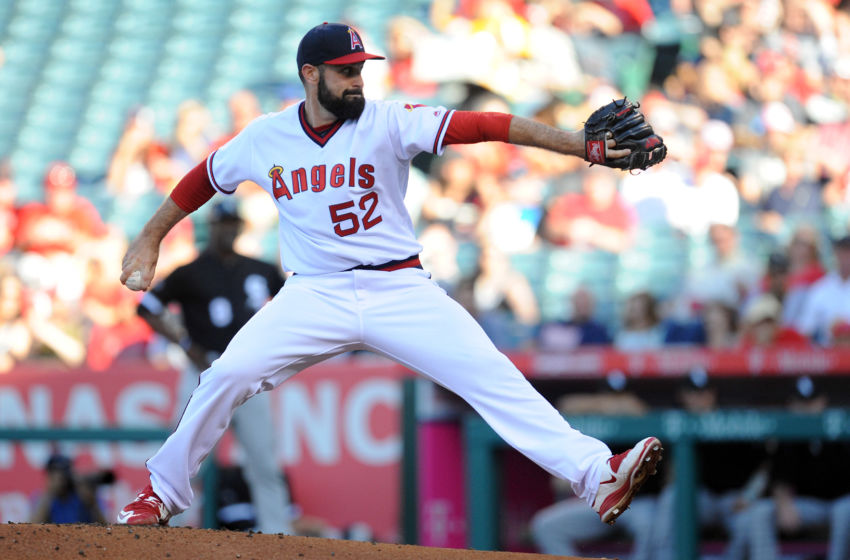 Matt Shoemaker
Matt Shoemaker has been hard to put a finger on during his stint with the LA Angels. His rookie year was easily his best year where he finished with a 3.04 ERA and second in AL rookie of the year voting. His sophomore year in 2015, he posted a 4.46 ERA and was a far cry from his rookie season. However, he was still was good enough to return in 2016 with the Angels starting rotation.
Last season I firmly believe we all got to witness the very best and worst of Shoemaker. The start to his 2016 season was abysmal and he was sent down to AAA at the end of April with an ERA of 9.15. He was called back up a few weeks later and ended up having some really solid outings. His final ERA for the season was 3.88.
With Shoemaker being so inconsistent season by season, it is hard to say exactly what to expect from him this upcoming season. He ended the 2016 season on a high note. I think at the very least we can expect an ERA around 3.50 for Shoemaker.
If Shoemaker is able to continue what his end of the season looked like in 2016, I believe his ERA will be closer to 3.00. If Shoemaker is on his top game, I'd even say there is a chance his ERA goes below 3.00 and he could possibly become the ace in our rotation next year.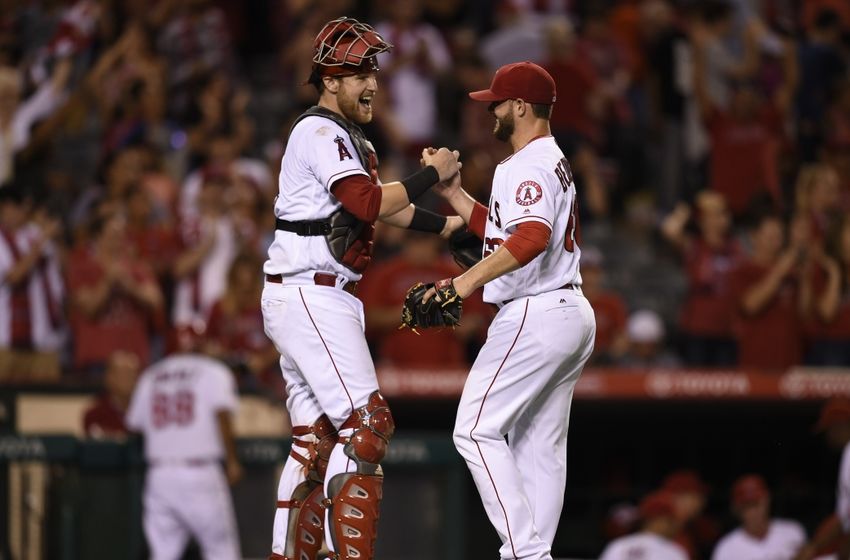 Cam Bedrosian
Cam Bedrosian picked up some huge slack in the bullpen last year. With LA Angels closer Huston Street being injured for a decent chunk of the season, Bedrosian was able to slide in and fill the closer role. He did an amazing job at it as well finishing his season with a 1.12 ERA. Sadly Bedrosians season ended early as well when it was found out he had a blood clot in his pitching arm.
If Bedrosian can stay healthy, I see no reason he shouldn't be the full-time closer by season's end. His ERA last season was already insanely low, but if he can keep that ERA while pitching more innings I also believe he could be named to the AL All-Star Team.
C.J. Cron
C.J. Cron had some insanely hot streaks last season. Cron's July was probably one of the biggest highlights of the whole season. In the eight games in July which Cron played, two of them were multi-homerun games. He ended the 2016 season with 17 RBIs, he also posted a .278 average, .325 on-base percentage, 16 home runs, and 69 RBIs.
Cron's defense was also slightly better last year. He began to pick up more time starting at first. The more time he had at first the more comfortable he seemed. Cron's defensive WAR ended up at -0.3. I'm expecting his defensive WAR to be in the positive for the first time in 2017.
This upcoming season I think Cron has a huge opportunity in front of him. If he stays healthy I think he could be able to hit around a .285 average. Also, I think he could end the season with at least 25 home runs and 80 RBIs. There is also a chance Cron could succeed all of those numbers. Cron has enormous potential, but I feel like it is up to him if he completely finds it at this point.
This article originally appeared on