Pittsburgh Pirates Throw Cold Water on Andrew McCutchen Trade Talks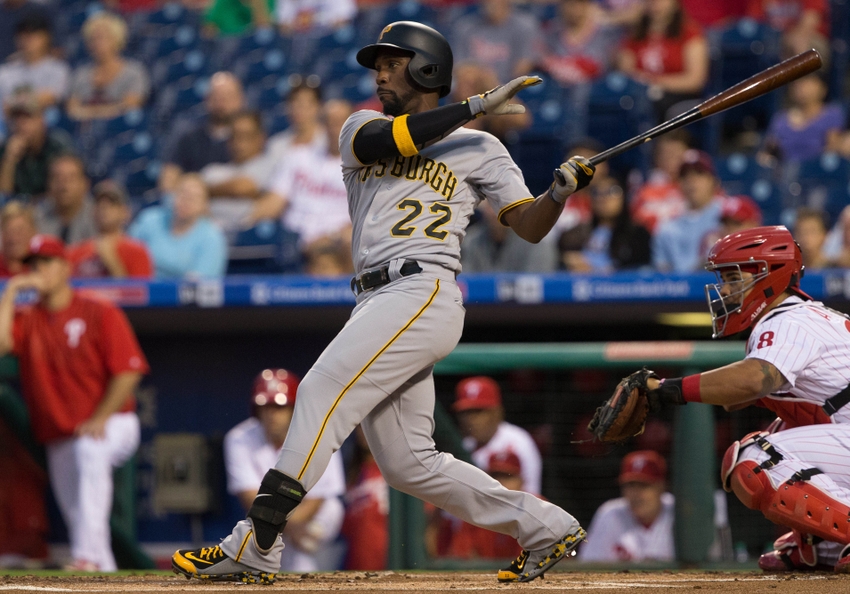 Only a week ago it appeared certain that the Pittsburgh Pirates would trade Andrew McCutchen. Not so fast, says GM Neal Huntington.
Heading into this week's Winter Meetings, it seemed only a matter of when, not if, the Pittsburgh Pirates would trade franchise stalwart Andrew McCutchen. A few teams appeared to have legitimate interest, the Washington Nationals chief among them.
But trades in the baseball world often have ripple effects throughout the league, and after this week's headline-grabbing deals, the Pirates were sort of left holding the bag with their veteran outfielder. That seems to be just fine with general manager Neal Huntington, who said (as quoted by MLB.com's Adam Berry):
"Our intent coming in here was to have Andrew McCutchen in our lineup going forward. No one changed that. It's unlikely that someone changes that going forward. We're not going to close the door, but we're not going to be making calls."
He doesn't completely quash the possibility of moving McCutchen before Opening Day, but he doesn't suggest that Pittsburgh will be particularly motivated to get a deal done either. If another club makes an offer that intrigues them – which could certainly still happen – they will consider it, but they are not going to unload him just for the sake of it at this point.
Tuesday's Chris Sale trade was sort of the catalyst for everything that has followed. The Nationals were believed to be suitor number one for the White Sox ace, dangling multiple top prospects. However, when the Red Sox swooped in and sealed the deal by including Yoan Moncada and Michael Kopech, the Nats responded by turning their attention to outfielders.
But instead of picking up discussions with the Pirates about McCutchen, they stayed on the phone with the White Sox and acquired Adam Eaton for a packaged headlined by young pitcher Lucas Giolito.
The Texas Rangers had also reportedly been hot on McCutchen's trail, but their interest appears to have cooled off as well. They recently re-upped with Carlos Gomez for another year, which could dampen their desire to add McCutchen.
More from Call to the Pen
Of course, Huntington's comments could just be a smokescreen as he waits for the market to play out a bit more. Once the remaining free agent options dry up, a team in need of an outfielder might be willing to re-engage the Pirates and meet their asking price.
What could be hurting the Pirates as they shop McCutchen, aside from the underwhelming season he just had, is the fact that he is only under contract for two more seasons (if his 2018 option is exercised). The Nats evidently preferred Eaton since he is under team control for potentially the next five years.
McCutchen's contract situation could also work to Pittsburgh's advantage. It allows them to hold on to him through the winter and revisit talks at next season's trade deadline. A bounce-back first half from him could drum up more interest among other clubs. The Pirates could even pick up his $14.75 million option for the following year and then shop him as a rental. That would affect his return value, of course, but they are going to want to get something for him before his deal is up.
The five-time All-Star remains the Pirates' biggest card to play as they try to position themselves for future success in a division containing the reigning world champion Cubs and a Cardinals team that just brought in Dexter Fowler. Rather than the swift conclusion we expected, the McCutchen trade saga looks poised to continue for at least a while longer.
This article originally appeared on