Pittsburgh Pirates: Potential Trade Partners for Andrew McCutchen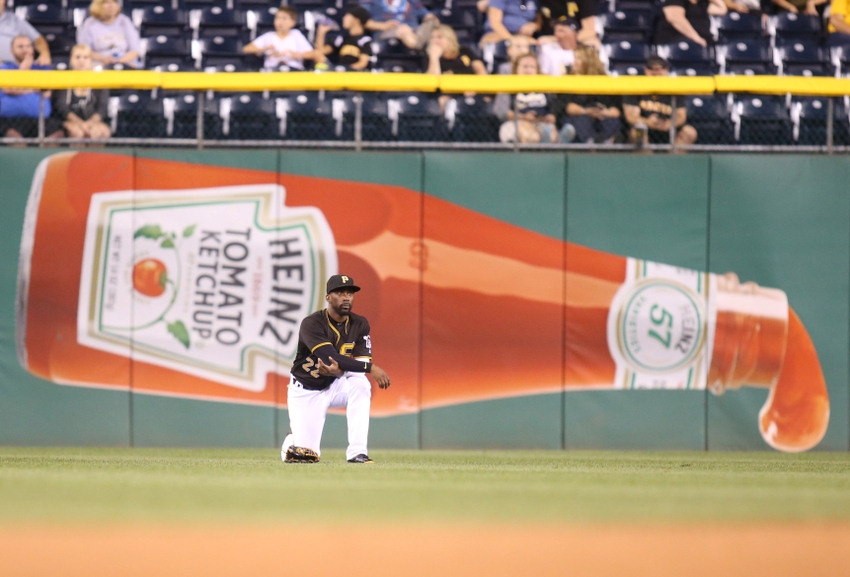 2013 NL MVP Andrew McCutchen had a disappointing season for the Pittsburgh Pirates in 2016. Because of this, talks regarding trading the center fielder have sparked up.
From 2011 to 2015, Andrew McCutchen was one of baseball's most decorated talents. McCutchen was an All-Star in all five of these seasons, and finished no lower than fifth in MVP voting from 2012-2015. The center fielder posted three consecutive seasons batting over .300, hitting at least 21 home runs and 84 runs batted in. McCutchen's blend of natural hitting ability along with speed and tremendous fielding made him one of the most valuable players in all of baseball. Because of this, the Pirates signed McCutchen to a six-year, $51.5 contract in 2012. With only two years left on that deal, Pittsburgh may be looking to cash out on the former MVP while they can.
While McCutchen did have a down year, I don't believe that is a testament to his ability. McCutchen still accounted for 81 runs, hit 24 home runs, and drove in 79 runs. Although his average was a career low, that does not take away from his natural ability to hit baseballs. In fact, he only struck out eleven more times than he did in his MVP season. The biggest decrease seems to be his walk to strikeout ratio, dipping from a consistent .70 or higher to a .48. This means for every strikeout McCutchen is drawing 26 percent fewer walks. With guided patience and focus, McCutchen can easily turn this around.
Also, take into consideration that next season McCutchen will have a serious desire to bounce back and prove the critics wrong. We've seen great players have disappointing seasons only to cement themselves as great the year following. With McCutchen's natural ability, this should be no surprise to baseball fans.
Despite all this, the Pittsburgh Pirates may be looking to get younger. With only two years left and a very slim chance to make a World Series run, it may be best to say their farewells to McCutchen and bring in talent for the future. This brings up the question – who are potential trade partners to acquire Andrew McCutchen?
Washington Nationals
Per FOX Sports' Ken Rosenthal, the Washington Nationals are pursuing a deal for McCutchen this offseason. According to Rosenthal, Pittsburgh is targeting the Nationals' number two prospect, outfielder Victor Robles. Rosenthal also states that Pittsburgh may be looking for pitching prospects that are close to big league ready. Don't worry Nationals fans, I doubt Washington would trade Lucas Giolito, but there are several arms that could be included in the deal.
Personally, I believe that Washington will even attempt to throw Danny Espinosa in the deal as well. The reason being that a McCutchen acquisition would allow young stud Trea Turner to move to his natural shortstop. Therefore, the Nationals would no longer need Espinosa to hold the reins at short. Along with Robles and Espinosa, the Nats have a few options to include in the deal. Young arms Austin Voth, Erick Ledde, and Reynaldo Lopez are all close to being big league ready. Obviously, Washington wouldn't be wise to trade away all three arms, but with Lopez and Ledde in MLB.com's top 100 prospect list, one may just be enough.
McCutchen, assuming he could return to form, would instantly make Washington one of the World Series favorites. In this case, he would be directly replacing Danny Espinosa. When you compare the two, McCutchen betters Espinosa in every offensive category besides their identical amount of home runs. That's with McCutchen being in a down year. With two former MVPs in the outfield, one of the best young talents in the game at short, the best pure hitter in the National League at second base, and the reigning NL Cy Young, the Washington Nationals will be a scary team.
Los Angeles Dodgers
Whenever there is a big name on the trade or free agency market, the Los Angeles Dodgers are involved. To many, their outfield may already be set with their young talent along with veteran Andre Ethier. However, if the right pieces are moved, Andrew McCutchen could call left field his home in Los Angeles. Although he is a center fielder, Joc Pederson posts considerably better defensive statistics and may be better suited to remain in center field.
The Dodgers have the pieces to get this deal done as well. The great thing about this deal is the Dodgers wouldn't have to move the untouchable Julio Urias. The Pirates seem to have a good asking price for McCutchen, but with the pieces the Dodgers have, Urias wouldn't need to be included. A good deal for both parties would include big league ready Jose De Leon, outfielder Alex Verdugo, and even potentially an established big league talent such as Yasiel Puig or Andrew Toles. Puig has been in trade rumors since June, and a deal for McCutchen may tempt the Dodgers to pull the trigger.
Acquiring McCutchen would give the Dodgers a much-needed replacement bat if they cannot re-sign Justin Turner. McCutchen would likely lead off or bat in the two-spot ahead of shortstop Corey Seager. Having McCutchen in left would shift Trayce Thompson to right field, his natural outfield position. Thomspon, in my opinion, is highly underrated and if it wasn't for injury could have been in the running for NL Rookie of the Year. Seeing a deal made between Pittsburgh and Los Angeles wouldn't be a surprise this offseason.
St. Louis Cardinals
The Cardinals are lacking a big name outfielder heading into next season, and McCuthen could provide that. Despite being division rivals, we may well see the Pirates and Cardinals agree to a deal this offseason to send Andrew McCutchen to St. Louis. With the need for an outfielder and the proper pieces to give Pittsburgh, these two clubs may ignore their differences in order to benefit each other.
More from Call to the Pen
In a trade for McCutchen, the Cardinals will need to offer multiple players. A deal that makes sense to me would send Pittsburgh either prospect Alex Reyes or Luke Weaver. Reyes would make more sense, as he is big league ready. Along with Reyes, St. Louis would need to ship off outfield prospect Harrison Bader. Bader is ranked 82nd in MLB.com's top prospect rankings and would fill Pittsburgh's need for a farm system outfielder. I wouldn't be surprised to see Jhonny Peralta be included as well. Pittsburgh could benefit from his veteran presence and it would make sense for St Louis to trade him if they are indeed going after Justin Turner.
McCutchen, like in Los Angeles, would likely play left field. He would be an instant boost to a Cardinals team that failed to make the playoffs last season. The Redbirds are always looking to be as successful as possible, and acquiring McCutchen would ensure that success.
Regardless of his dud of a season last year, McCutchen is still a very valuable asset to a team ready to make a World Series push. For some teams, he may be that last missing piece that completes the puzzle for a world championship. Whether Andrew McCutchen gets traded or remains in Pittsburgh, I have faith that he will reestablish himself as one of baseball's best.
This article originally appeared on