Little Pirates fan trolls his sister with a hilarious sign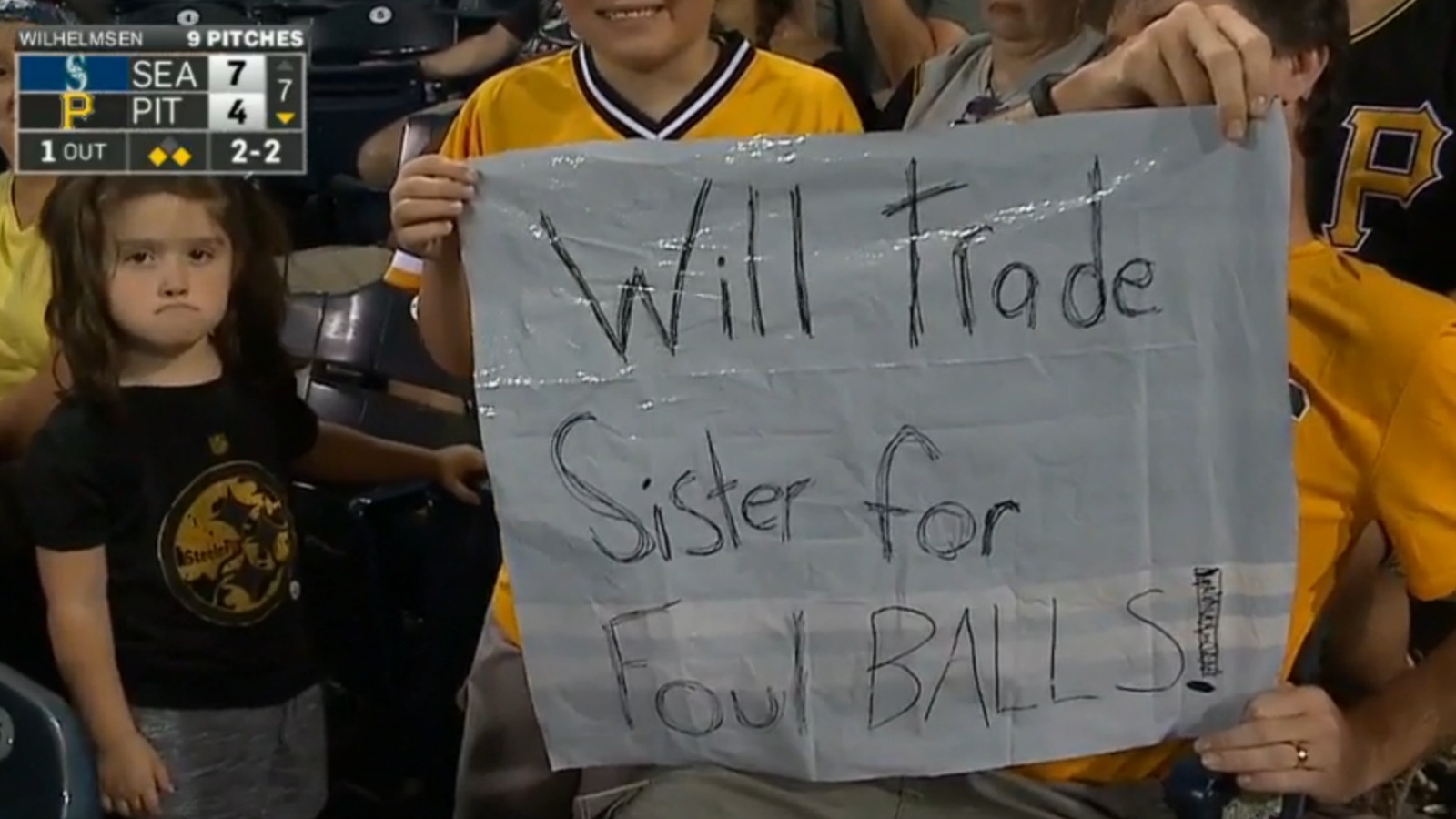 One young Pirates fan with an eye on the upcoming trade deadline made an offer to team during Tuesday night's game. He really wants a foul ball.
His sister didn't look thrilled at the idea, but she eventually lightened up.