Pirates put replay fate in hands of team's video maestro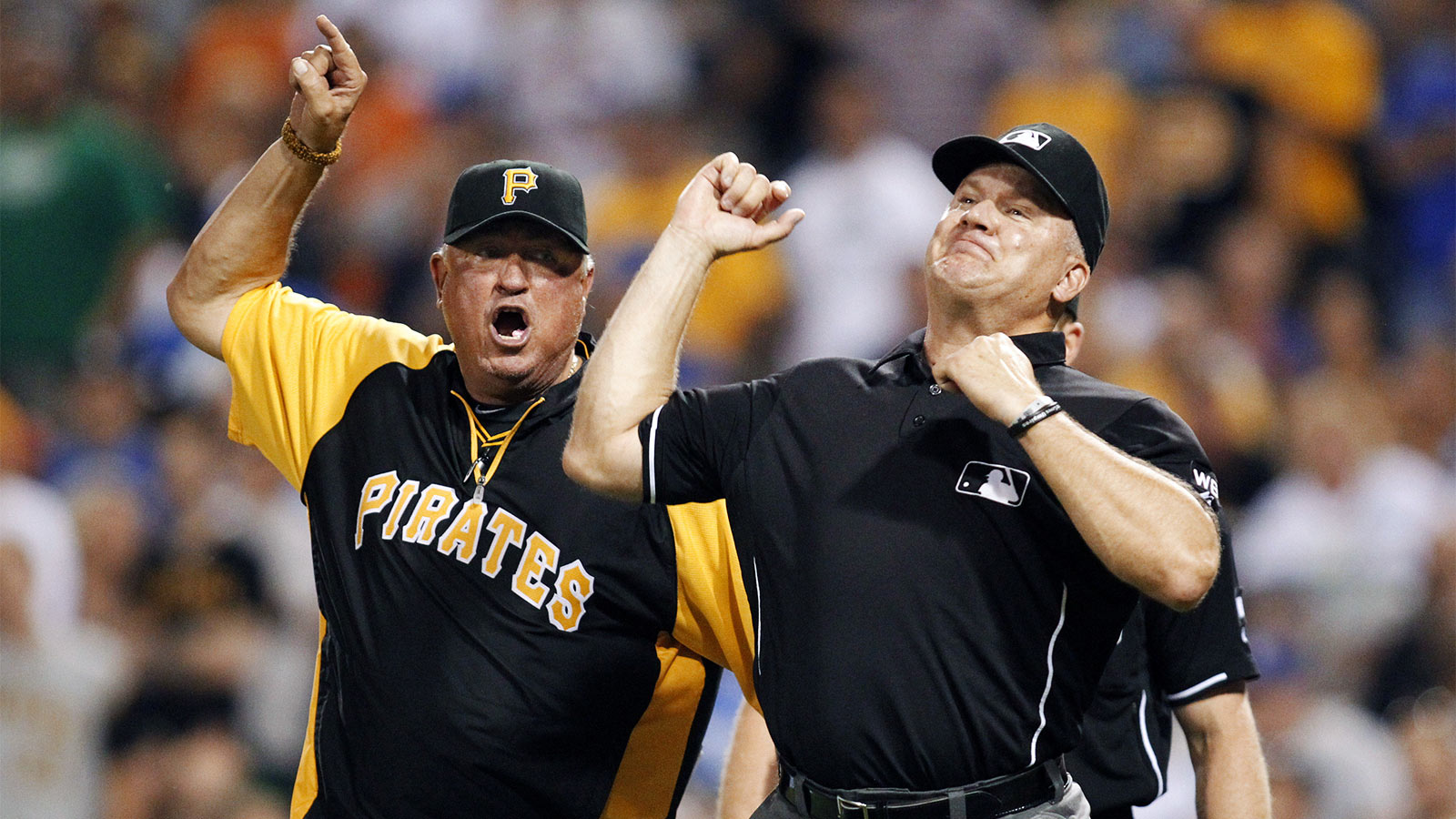 The Pittsburgh Pirates were on the right side of three overturned calls in Saturday's 6-5 win over the Los Angeles Dodgers, and manager Clint Hurdle put credit where it was due.
Meet Kevin Roach, a 14-year Pirates employee who holds the title of video coordinator. Since the advent of instant replay in Major League Baseball, Roach's eyes are set to each game and each play, and to pass judgment on the umpire's call.
Roach explained to the Pittsburgh Tribune-Review how the process works.
"(Bench coach Dave Jauss) lets me just talk through exactly what I see, and then he relays that to Clint," Roach said. "It's a good little marriage we've got going. I just try to see what I see and not get involved in the game. Obviously I want everything to go our way, but if it's not going to go our way, I need to relay that."
A critical overturned call in the top of the ninth inning Saturday might have saved the game for the Pirates. The overturned call took a second Dodgers baserunner off the base paths and created an important second out.
Roach has to be on his toes because he must quickly relay what he sees on video to the dugout so a decision can be made to challenge or not. Failed challenges wipe out opportunities to challenge later in games, so there are real consequences that can come back to haunt a team.
The Tribune-Review reports, according to BaseballSavant.com, that the Pirates are now over 50 percent on calls that have been overturned in their favor.
"There have been times where, based on what I hear, early in the game, I have backed away," Hurdle told the Tribune. "I need to hear something pretty definitive early in the game to go ahead and make a call. Something 50-50 is not what you're looking for, and sometimes that's all they've got.
"I've watched enough video with (Roach), and I like his feel. I like his eyes, the lens in which he sees the plays."
Hurdle was liking it a lot Saturday.