Pirates Offseason Trade Targets: Jake Odorizzi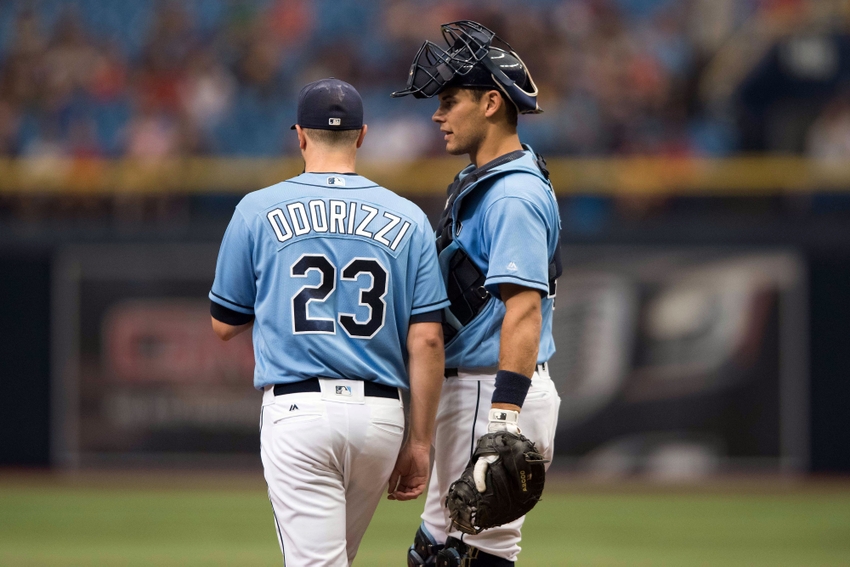 The Pittsburgh Pirates need to add at least two starting pitchers this offseason. One pitcher they have had discussions about in the past, that could be on the trading block, is Jake Odorizzi.
This past summer the Pirates had multiple trade discussions with the Tampa Bay Rays. One of the pitchers that they discussed was Jake Odorizzi. And this is a trade the Pirates could revisit this offseason.
Rum Bunter has been able to confirm through an industry source that the Pirates discussed Jake Odorizzi with the Rays over the summer. Furthermore, the Pirates are expected to engage the Rays about their starting pitchers again this offseason. In my opinion, Odorizzi needs to be one of the pitchers they discuss with Tampa Bay.
The 26-year old Odorizzi comes with three years of team control. Jake Odorizzi is a strong number three starter. And a strong number three starting pitcher to slot behind Gerrit Cole and Jameson Taillon is exactly what the Pirates need.
In 2016 Odorizzi made a career high 33 starts and pitched a career high 187 2/3 innings. In these 187 2/3 innings pitched Odorizzi averaged 7.96 K/9, 2.59 BB/9, 1.39 HR/9, and he owned a 1.19 WHIP. All of this led to Odorizzi posting a 3.69 ERA, 4.31 FIP, and a 2.0 WAR in 2016.
Jake Odorizzi had a 19 percent line drive rate in 2016. This was lowest line drive rate of his entire career. However, his 33.7 percent hard contact rate was the second highest of his Major League career. The increased hard contact rate that Odorizzi experienced in 2016 can help explained his spiked home run rate last season.
The 1.39 HR/9 that Odorizzi averaged in 2016 was, by far, the highest of his Major League career. He allowed 29 home runs in 2016, surpassing his previous career high of 20 in 2014. However, a move to PNC Park should help Odorizzi with his home run issue.
Jake Odorizzi would be a good fit for the Pirates. He would be the strong number three pitcher that the team needs. Additionally, the Pirates have been tied to him in the past. For these reasons, he is an offseason trade target.
This article originally appeared on