Phillies: Who Are the Pending Free Agents on the Phillies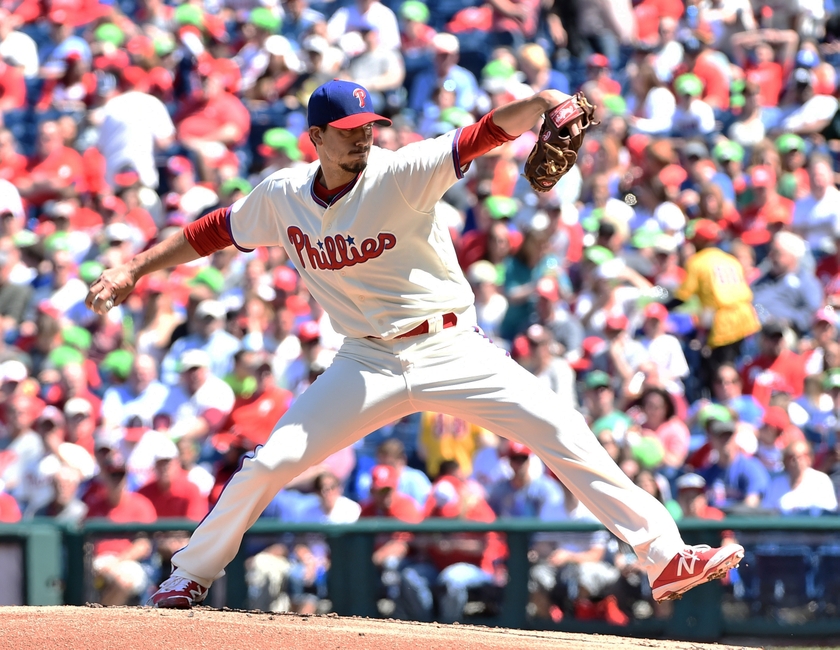 A lot will change for the Phillies over the next couple months, giving Matt Klentak a blank tablet to create his own story
The Phillies have just four players with contracts expiring this offseason. Two additional players will have contracts with either club or mutual options, which the Phillies will most likely decline.
Ryan Howard is the biggest name, as the Phillies will decline his $23 million club option. They will have to pay him a $10 million buyout, but the Big Piece will be looking for a new team in 2017.
Peter Bourjos was claimed off waivers and played in 122 games this season for the Phillies. His defense and speed helped a young team, but his bat is not worth keeping. Don't expect Bourjos to be back.
David Hernandez was the lone veteran in the Phillies bullpen and was injured for most of the year. He did make 69 appearances out of the bullpen, and has a 3.80 ERA. Hernandez will most likely be gone, but don't be surprised if the Phillies make him an offer to return.
Remember Charlie Morton? The former Pirates starting pitcher came in a trade for minor leaguer David Whitehead, who has an ERA over seven in the Pirates organization. Morton looked like a solid addition after a rocky debut against the Reds. He held the Reds and Nationals to one run and seven hits over 12.2 innings. The 32-year old tore his hamstring running down the first baseline, and missed the rest of the season.
The Phillies and Morton have a $9.5 million mutual option for next year, which most likely will be turned down by the Phillies. He could return if healthy and there's room if Aaron Nola is not ready to return.
Jeremy Hellickson was the "ace" for the Phillies this year, and was surprisingly not traded at the deadline. The Phillies instead will offer him a first round tender, with the anticipation he rejects it so the team can get a first round draft pick in return.
A.J. Ellis replaced Carlos Ruiz after the trade with Los Angeles, and will most likely be gone with Rupp, Alfaro, and Knapp in the organization.
Finally, Andres Blanco has been the consistent utility player for the Phillies. He is the only free agent I would bet on returning given his versatility, decent bat, and relationships within the clubhouse. A one-year deal for Andres Blanco is entirely possible for 2017.
More from That Balls Outta Here
This article originally appeared on