Phillies top pitching prospect Aaron Nola 'getting closer' to debut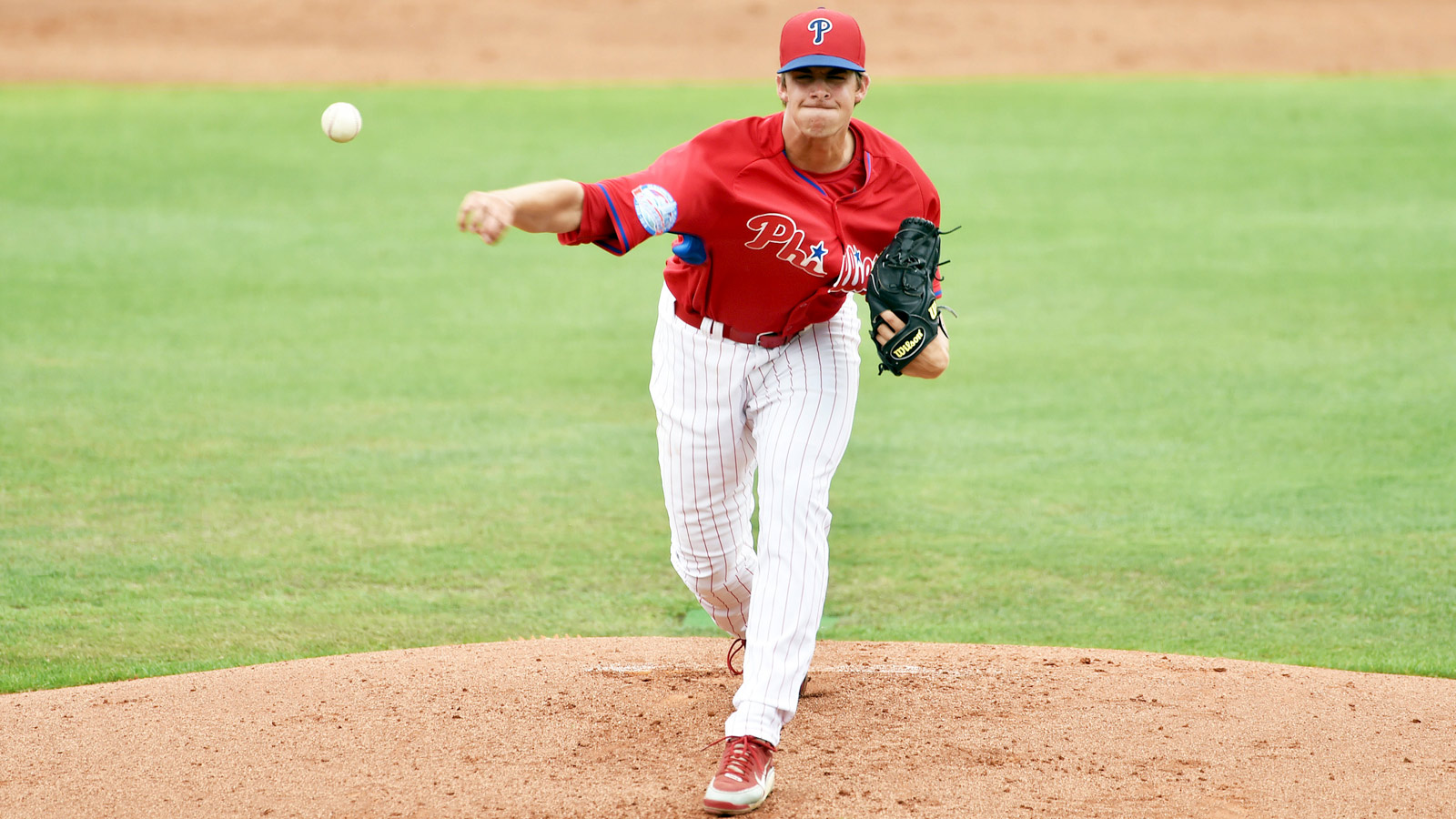 As the Philadelphia Phillies starting rotation has struggled this season, there has been a secret weapon they've been keeping concealed in their farm system and waiting for the right moment to unleash.
Fans have been long waiting for the Phillies to call up top pitching prospect Aaron Nola to provide some much-needed aid in the rotation, and now it looks like he might be on his way to The Show soon.
"He's getting closer," general manager Ruben Amaro Jr. said of Nola being called up. "At some point after the All-Star break, yeah."
In 27 starts over the past two years, Nola has compiled a 14-6 record with a 2.31 ERA and 128 strikeouts in 155 2/3 innings pitched.
Amaro says the Phillies have a specific plan prepared to bring the 22-year-old righty up to the majors.
"We have a plan in place, and we'll execute it," Amaro said. "We have a good thought about when he's going to be pitching for us."
(h/t MLB.com)