Phillies September Pitching Rotation Expected to be Patch Work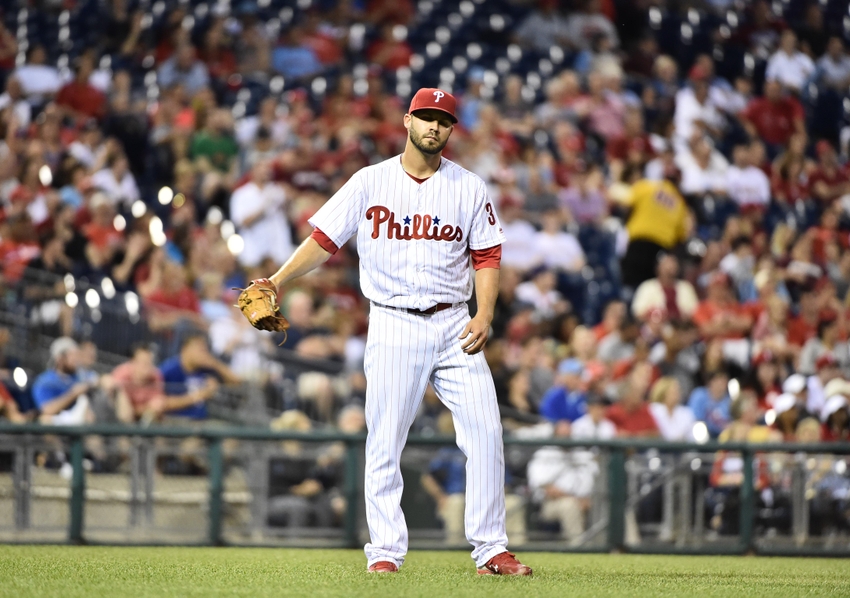 September is going to be a long, long month for the Philadelphia Phillies pitching rotation and Phillies fans
Pitching was expected to be one of the Phillies strongest points on the depth chart heading into the 2016 season. Trades involving Cole Hamels and Ken Giles restocked the farm system, giving hope to the fans and organization as a whole.
Fast forward to September and things are very, very different.
Aaron Nola is on the disabled list with an elbow injury. Zach Eflin is on the disabled list with tendinitis in not one, but both his knees. Charlie Morton was out early with a torn hamstring. Jake Thompson, the Phillies best pitching prospect, has floundered thus far.
That leaves Jeremy Hellickson (who no one expected to still be here), Jerad Eickhoff. and Vince Velasquez as the sole starters remaining from the opening day roster.
That Balls Outta Here

1 w
Phillies See-Saw Season
However, Velasquez is likely to be shut down at some point in September to save his arm. Velasquez already spent time on the disabled list with an elbow injury, and the Phillies want to avoid that happening again.
Both Thompson and Eickhoff are also expected to be shutdown in order to protect their arms for next season and beyond. Eickhoff has been a workhorse this season, and will need the rest.
So that leaves you with Jeremy Hellickson and Adam Morgan. Who comes in after that? Good question.
Most likely, David Buchanan will return to the major leagues after spending all season in Lehigh Valley. His numbers have somewhat improved (8-9 with a 4.23 ERA) but he's nothing to write home about.
Phil Klein, who pitched in one game earlier this season, is also expected to return once rosters expand. He's 5-1 with a 1.52 ERA for Lehigh Valley this season, but struggled immensely in the majors.
Alec Asher, who was suspended for 80 games after a positive performance enhancing drug test, is also a name to watch. His numbers this season are excellent, flashing a 2.23 ERA in the majors this season.
So that leaves your September starting rotation as follows: Hellickson, Morgan, Buchanan, Klein, Asher.
Ewwwww.
Good luck selling tickets at the end of the season.
More from That Balls Outta Here
This article originally appeared on