Phillies Rumors: One-Year Options For Corner Outfield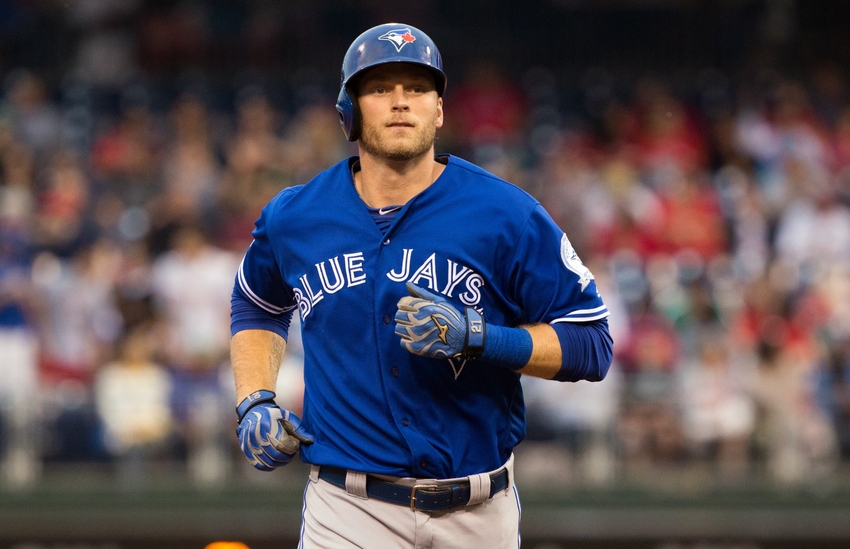 The Phillies could still use an extra OF bat if their not confident in Aaron Altherr or Roman Quinn as everyday players. What's left for the team to bargain on?
Theres no denying how bad the Phillies offense was in 2016. Still, the club seems content with their process, and don't seem set to splurge on a marquee name (Fowler, Bautista, McCutchen Martinez, etc.) on the market.
That doesn't mean the team will remain silent. But one-year deals are the likely route for a short-term fixture. Roman Quinn and Aaron Altherr deserve looks, Quinn more so, but having an additional veteran one a year pact is not the worst idea.
We're sticking with free agents here, for the team seems fine with riding out with their youngsters and don't seem set for a trade (at the moment). From smaller deals, to larger priced one-year deals, the Phillies still have options to occupy a corner outfield spot in some capacity.
Not the sexiest name, Nolan Reimold may be the most realistic option.
More from That Balls Outta Here
A local product from Greenville, PA, Nolan Reimold could be a very real option for the Phillies. He was brought up with the Orioles during their Andy Macphail era (where Matt Klentak was there as well).
He burst onto the scene his rookie year hitting .279/.365/.466 (.831 OPS, 116 OPS+) with 15 HR, 45 RBI, and 8 SB in just 104 games. The sad part is that was 2009. And while Reimold has mixed in some okay seasons since (2011, 2015), he's a fourth outfielder on his best days.
Reimold would come exceptionally cheap (MiLB deal in all likelihood), and even with his poor numbers this season (.664 OPS, 6 HR and 15 RBI), Reimold managed to hit .263/.334/.434 vs RHP.
So if the Phillies want to save as much money as possible, get a guy with experience and some success, than Reimold would be a perfect fit.
Maybe a step up from Reimold, Alejandro De Aza would be a tad more expensive. But also presents a tad more upside.
Alejandro De Aza would not be a move that would excite fans, but it could be an option. The soon-to-be 33-year-old is coming off a poor season with the Mets in which he hit .205/.297/.321 (.618 OPS) with 6 HR and 25 RBI.
However, De Aza was stuck in a crowded OF shuffle in New York last season, and even though he's a career platoon player, he does bring some stuff to the table. He's has a below average arm, and can't hit lefties. But he does have above average range (2.37 career RF/9), can play all three OF positions, and is a career .268/.334/.410 (.744 OPS, 105 OPS+) vs RHP.
Want your voice heard? Join the That Balls Outta Here team!
So no, Alejandro De Aza is not that impact bat for the Phillies. But for a year in a platoon role, he could provide some value on a $1-$3 million deal.
If fans are okay with so many other short-term options, than why not just sign Michael Saunders to a loaded one-year deal?
Live Feed

mlb free agency
Michael Saunders has made $9.5 million in his career. It's a safe bet coming off the best season of his career, he'd want to cash out. But with the market for hitters not quite what people expected, is Saunders better off betting on himself?
The simple answer is no. Saunders might be able to find a two or three-year deal simply because there's not a draft pick attached to his services, and he is a decent player.
But if the best Saunders can find on the market is a low-cost multiyear deal, than maybe the Phillies should actually consider this guy. Injury history aside, Saunders is averaging 21 HR and 65 RBI, with a .249/.325/.435 (.760 OPS, 111 OPS+) slash line per every 162 games since 2012. Also, he can play all three outfield positions. His 2.26 RF/9 and .991 fielding percentage suggest he's far from a defensive liability.
If the Phils come at Saunders with one-year deal, for around $16 million, I think there's a chance he'd bite and bet on himself.
The Phillies would get their bat without their hands getting tied financially, they'd be adding a solid left-handed hitter to the lineup who can help the team now while not over-exposing Roman Quinn (and maybe even save some wear on his body in the process), they can trade him if they want, and they'd be giving Saunders – who just turned 30 – the chance to earn even more money next offseason.
There's just no way the Phillies aren't adding another bat.
Is Howie Kendrick really the only move the club will make to the address the offense? Probably not. But it also makes a signing like Reimold or De Aza more likely.
However, I wouldn't completely rule out Saunders. It's hard to turn down a lot of money when you haven't gotten much, long-term security or not.
The only question with Saunders is how much playing time would he take up? And quite frankly, it doesn't matter. Like I said, Roman Quinn could benefit from not getting everyday at-bats. Saunders would be able to play both corner outfield spots, and even though he's hit lefties well in his career, you don't have to play him every single day.
So right now, yes, I'd bet on a signing like Reimold or De Aza. But if the market for hitters continues to dwindle, than maybe the Phillies and Saunders could be a nice short-term match.
This article originally appeared on