Phillies Rumors: Multiple Top 30 Prospects Vulnerable to the Rule 5 Draft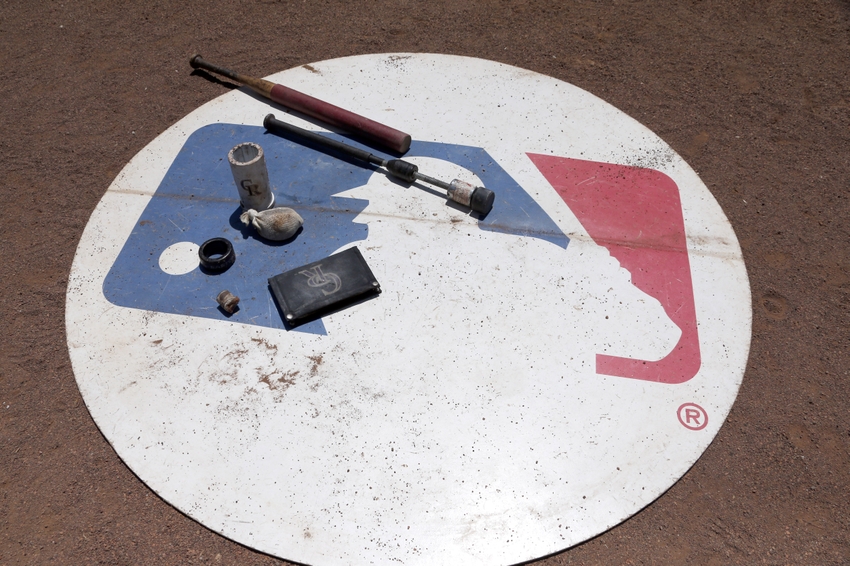 Phillies fans should know which prospects could be lost in the Rule 5 Draft
Shane Victorino, Michael Martinez, Tyler Goeddel, Odubel Herrera, and David Herndon each have one thing in common. They were selected by the Phillies in the mysterious Rule 5 Draft.
Jose Bautista, Roberto Clemente, Dan Uggla, Johan Santana were also Rule 5 picks made by other clubs, proving there is talent to find.
Because there is talent to find, another organization is losing a potential young star
Here are the rules for the upcoming Rule 5 Draft:
Player is not on the 40 man roster
Player has been in the minor leagues for at least 4 years if he was signed after age 19
Player has been in the minor leagues for at least 5 years if he was signed before age 19
Players such as J.P. Crawford, Mickey Moniak, Cornelius Randolph and Franklyn Kilome are among the prospects not needing to be protected because they are still in the signing window.
Jimmy Cordero, Jorge Alfaro, Roman Quinn, Jake Thompson, Joely Rodriguez, Edubray Ramos, and Severino Gonzalez are all currently on the 40-man roster and are therefore protected.
There are, however, 13 members of the Phillies top 30 prospects with which the signing window protecting them from the Rule 5 Draft has closed.
More from That Balls Outta Here
3. Nick Williams, OF
6. Dylan Cozens, OF
10. Mark Appel, RHP
11. Andrew Knapp, C
15. Ricardo Pinto, RHP
17. Nick Pivetta, RHP
19. Elniery Garcia, LHP
21. Malquin Canelo, SS
22. Carlos Tocci, OF
23. Ben Lively, RHP
26. Jose Pujols, OF
28. Alberto Tirado, RHP
29. Deivi Grullon, C
Of those 13 prospects, the Phillies eight spots to fill on their 40-man roster before Friday.
Players who are sure to make the final cut will be Nick Williams, Dylan Cozens, Andrew Knapp, Ben Lively, Ricardo Pinto, Mark Appel, and Nick Pivetta.
Highly rated players such as Elniery Garcia, Malquin Canelo, Jose Pujols, Alberto Tirado, Carlos Tocci, Deivi Grullon will most-likely be vulnerable to the Rule 5 Draft, but are unlikely to be selected.
Others not rated within the organizations top 30 prospects who are also vulnerable to being drafted include Cam Perkins (AAA), Brock Stassi (AA), Dalier Hinojosa (AAA), and Mario Hollands (AAA).
Teams that select a player in the Rule 5 Draft must keep that player on their Major League roster the entire season. Unless the claiming team offers the player back to the organization that left him unprotected, the player can not go to the claiming teams minor league system.
Because of the 25-man roster element, Major League clubs are highly unlikely to draft a player who has never played at or above Double-A. If a team were to draft Carlos Tocci, they would be forced to use have the 20-year-old Single-A prospect on their Major League roster. Drafting a player at that level of play in the Rule 5 Draft is simply a waste of a pick, meaning leaving them unprotected forms no fear.
A player such as Ben Lively on the other hand could realistically be on a Major League roster, although his success at that level is not a given.
Some have speculated the Phillies could leave Mark Appel vulnerable considering his injury history could cause teams to pass on him. This would be a risky move, but it could also help the Phillies protect another player more-likely than Appel from being picked.
Those currently on the Phillies 40-man roster could be designated for assignment to create room for additional prospects or free agents include Phil Klein, Michael Mariot, David Buchanan, and Luis Garcia.
Teams have until Friday to protect eligible players, and will prep for the Rule 5 Draft scheduled for December 8 at the Winter Meetings.
This article originally appeared on