Phillies Release 2017 Regular Season Schedule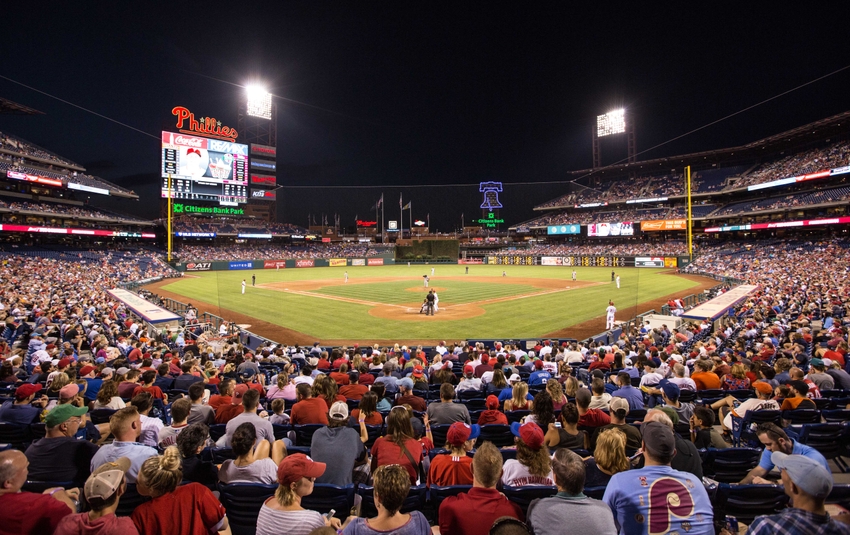 Start planning your ticket packages and road trips, cause the 2017 Phillies schedule is finally out!
While the Phillies may not be competitive, being able to see young players blossom into potential superstars can be thrilling.
With J.P. Crawford, Nick Williams, and other big names expected to reach the big leagues some time next year, you have no excuse not to travel to Citizens Bank Park at least once.
The Phillies Festival to Battle ALS will be on May 11 after their home series against the Mariners, while All-Star Weekend will be July 10-12 in Miami.
So with that, here's your 2017 Phillies regular season schedule!
Start planning. pic.twitter.com/ew0lXazwRn

— Phillies (@Phillies) September 14, 2016
The Phillies will start on the road in Cincinnati on April 3 with a three game series against the Reds. They will then have motley of inter-division games, starting with the Washington Nationals at home on April 7 for three games, followed by the Mets.
Those two series will be sort of a home-and-home situation, traveling to both Washington and New York. The Braves and Marlins will then come up to Philadelphia.
Inter-league games will be played both on the road and at Citizens Bank Park. American League teams playing in Philadelphia include Seattle, Boston, Houston and Oakland. The Phillies will have the chance to use a designated hitter in Texas, Boston, Los Angeles Angels and Seattle.
The longest home stand for the Phillies comes within the final weeks of the season, highlighted with a 10 game stretch against the Marlins, A's, and Dodgers. Sixteen of the Phillies last 20 games will be at home, giving fans the perfect opportunity to see the September call-up prospects for the first time.
Those potential prospects for 2017 could include Dylan Cozens, Mark Appel, or Nick Pivetta.
The Phillies have multiple roadtrips lasting nine games, but the longest stretch of travel will come in the beginning of September.
Roadtrips that are not inter-league/division stretches include Pittsburgh, Colorado, Cincinnati, Los Angeles, Arizona, Milwaukee, San Diego and San Francisco.
More from That Balls Outta Here
This article originally appeared on