Phillies Offer Jeremy Hellickson a Qualifying Offer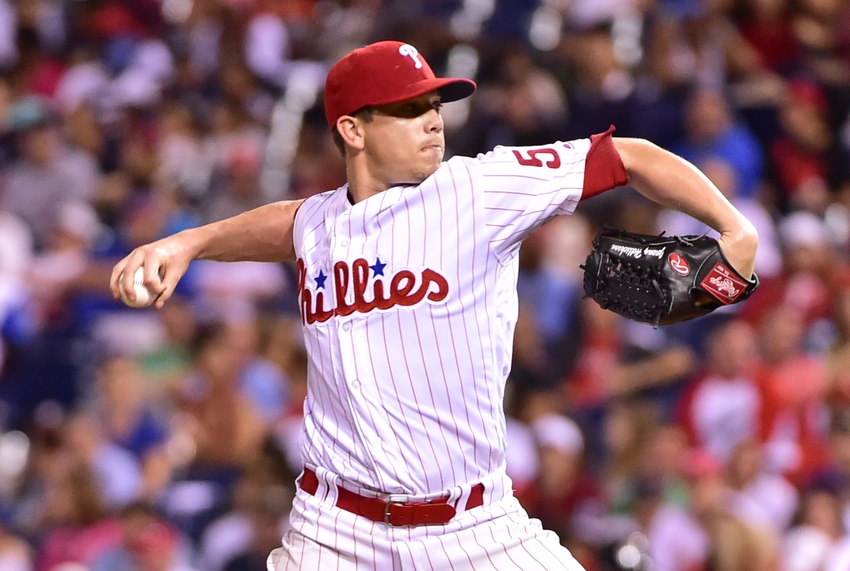 As expected, the Phillies extended a qualifying offer to Jeremy Hellickson, hoping he declines it
Fans were stunned when Phillies general manager Matt Klentak opted not to trade Jeremy Hellickson at the trade deadline. The reasoning for not making a move was because if the team offered Hellickson a qualifying offer of approximately $17 million and he declines, they get a draft pick.
By officially offering Jeremy Hellickson a qualifying offer, the Phillies are in position to get one of the highest compensatory draft picks in history should he turn it down.
Many believe Hellickson will ultimately turn down the offer, mainly because he has the opportunity to make more money over a long-period of time. He also has one of the most aggressive agents in the business (Scott Boras) on his side.
More from That Balls Outta Here
If a team offers a player a qualifying offer and that player turns it down, the team that signs the player forfeits their first round pick to the team the player turned down.
According to Philly.com Phillies beat writer Matt Breen, depending on how many teams sign a player given a qualifying offer by another team, the Phillies could get a first round pick ranging in the mid-20s.
In a weak free agent class, a team on the verge of a World Series title could feel confident giving up a first round pick that may not be utilized for another four years. They forfeit a bit of the future to compete in the present.
For example, the Phillies gave up the 33rd overall pick in the 2011 draft after signing Cliff Lee away from the Rangers.
Getting a mid-first round draft pick for not re-signing a mediocre starter is a great opportunity for a rebuilding club to get a potential franchise player.
If Klentak and the Phillies scouts can find a potential ace or all-star hitter, the franchise takes another step forward in becoming a contender once again.
This article originally appeared on