Phillies History: Looking Back on Phillies Rookies of the Year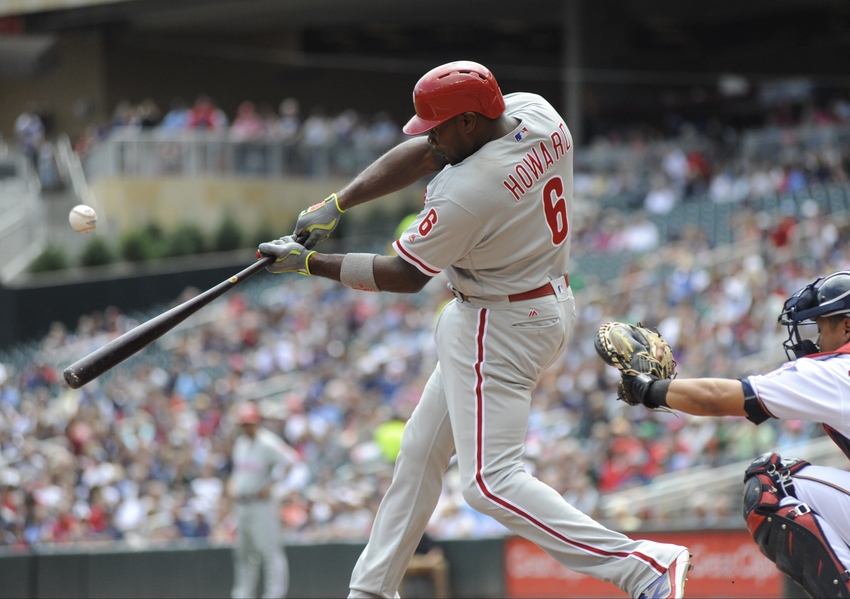 Four Phillies have been named the Rookie of the Year in their history. Let's take a look back on the Phillies that produced incredible rookie seasons.
Looking at this year's Rookie of the Year winners, I am envious the Phillies don't have these players. Corey Seager was an MVP finalist to go along with his Rookie of the Year award, living up to the hype of a No. 1 overall prospect. Any team would love to have Michael Fulmer in their rotation as well, as he was a solid piece for Detroit this entire season.
The Phillies still have some candidates for Rookie of the Year in their future. J.P. Crawford is among the best prospects in baseball, and next year he will likely debut. If Roman Quinn can translate his performance from last September to a full season and stay healthy, he would be a likely candidate for the award as well.
For pessimists about Phillies prospects, the team has produced Rookies of the Year in the past since the award's inception in 1947. Here we'll take a look back on the Phils who won the Rookie of the Year award in their inaugural season. 1957 Rookie of the Year RHP Jack Sanford
It took ten years after the award was created, but Jack Sanford was the first Phillies Rookie of the Year. Sanford didn't debut in the majors until he was 27 years old after seven seasons in the minor leagues and one year of military service in 1955.
After making three appearances in 1956 in a major-league test run, Sanford pitched a full season in 1957. Sanford overpowered opposing hitters, leading the major-leagues in strikeouts with 188. He led all rookie full-time starters with a 3.08 ERA along with 19 wins.
One dent in Sanford's armor was his control. That year, Sanford walked 3.57 batters per nine innings. He compensated for that lack of control by allowing just a .217 average to opposing batters.
Sanford took home two-thirds of the 24 votes in the Rookie of the Year voting. Sanford's runner-up was actually his teammate first baseman Ed Bouchee. He hit 17 home runs with a .293/.394/.470 line as he received four votes.
After his rookie season, Sanford pitched just one more season in Philadelphia before being traded to the San Francisco Giants. Then-Phillies general manager Bob Carpenter called the trade the worst he ever made. Sanford pitched ten more years in the majors for the Giants and eventually the Angels before hanging up his cleats in 1967.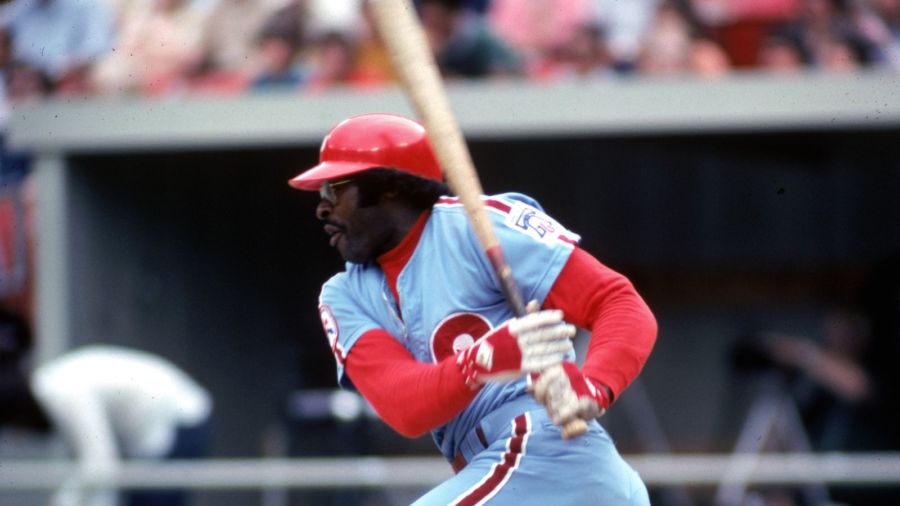 1964 Rookie of the Year 3B Dick Allen
1964 was the culmination of a steady rise from the cellar after the Phillies finished 47-107 in 1961. They finished the 1964 season with a 92-70 record and just one game back of the National League pennant. One player that propelled the Phillies to that winning record was Rookie of the Year Dick Allen.
Allen got a cup of coffee at the major-leagues in 1963 after 145 games in Triple-A. Allen started the next year at the major-league level and didn't miss a single game. He posted impressive numbers in 1964 with a .318/.382/.557 line as he hit 38 doubles, a league-leading 13 triples, and 29 home runs. Allen also scored a league-leading 125 times.
Allen's lone area of struggle in his rookie season was strikeouts, as he led the league with 138 of them. However, if we looked at his plate discipline that year from a rate perspective, it was fairly decent. His 19.5% strikeout rate and 9.5% walk rate are both around average by Fangraphs' standards.
Nearly every voter for the Rookie of the Year award selected Allen for the title.
Allen received 18 of 20 votes, with Rico Carty of the Milwaukee Braves and Jim Ray Hart of the San Francisco Giants each receiving one. Allen also received some down-ballot votes for NL MVP as he finished seventh in that voting.
Allen bounced between teams after being part of the notorious Curt Flood trade that helped spark free agency in baseball. He eventually landed in Chicago with the White Sox in 1972. He won the American League Most Valuable Player that season as he led the AL in home runs (37), RBI (113), walks (99), on-base percentage (.420), and slugging percentage (.603).
Allen wound up back in Philadelphia in 1975 after the team coaxed him out of retirement. He wasn't the same player in his second go-round of Philadelphia as he lasted just two years before they let him go. He played just 54 games with the Athletics in 1977, and they released him just before the 1978 season started. Allen retired soon after. 1997 Rookie of the Year Scott Rolen
More than 30 years after Dick Allen won Rookie of the Year, another Phillies third baseman, Scott Rolen, took home that same award. Rolen, who later became an infamous figure in Philadelphia, couldn't have started his career in Philly much better.
In Rolen's first full major-league season in 1997, he did not disappoint. The right-handed hitting third baseman hit for a .283/.377/.469 to go along with his 21 home runs and 92 RBI. He produced 4.2 Fangraphs wins above replacement, leading all Phillies hitters by a large margin.
Rolen was the unanimous winner of the Rookie of the Year award. He beat out other future All-Stars like Atlanta's Andruw Jones and Vladimir Guerrero.
Despite being one of the team's best players over the next several seasons, Rolen quickly fell out of favor with Phillies fans. Before the 2001 season, Rolen grew tired of losing in Philadelphia and wanted a clause in his contract that guaranteed the club would be among the highest payrolls in baseball. He and manager Larry Bowa butted heads consistently, with one teammate reportedly calling Rolen a "cancer" in the clubhouse just before a 2002 trade to the Cardinals.
After joining St. Louis, Rolen continued to thrive. In 2004, he was worth 9.0 fWAR as he finished fourth in MVP voting. He finished that season with a .314/.409/.598 line and 34 home runs as he helped the Cardinals to the National League pennant.
The Phillies had first base locked up after Jim Thome came to Philadelphia in 2003. He was an All-Star in 2004, only solidifying his role. However, Thome missed a significant portion of the 2005 season due to injury. And who was his replacement? None other than Ryan Howard.
After Thome went onto the disabled list, Howard slid into the lineup for the Phillies and didn't miss a beat. He appeared in just 88 games that year but he made the most of it. Howard hit 22 home runs and drove in 63 runners in that limited span. He led all qualified NL rookies with a .924 OPS and 132 wRC+.
With no clear-cut winner for the award, Howard's limited number of games played didn't hurt him. He received 19 of 32 votes, with Houston's Willy Taveras a distant second as he took just seven first-place votes.
After Howard's Rookie of the Year campaign, the Phillies were presented with a dilemma. They already had an All-Star first baseman in Jim Thome, but Howard was much younger with the same potential. In the end, they traded Thome to the White Sox in order to make room for Howard as the Phillies looked to build a young core.
The move paid off for the Phillies as Howard took home the National League MVP the following season in 2006. He earned three appearances to the All-Star Game and was one of the key pieces in bringing the World Series title back to Philadelphia in 2008.
This article originally appeared on