Phillies fan forgets he's holding a child, dives into seats for foul ball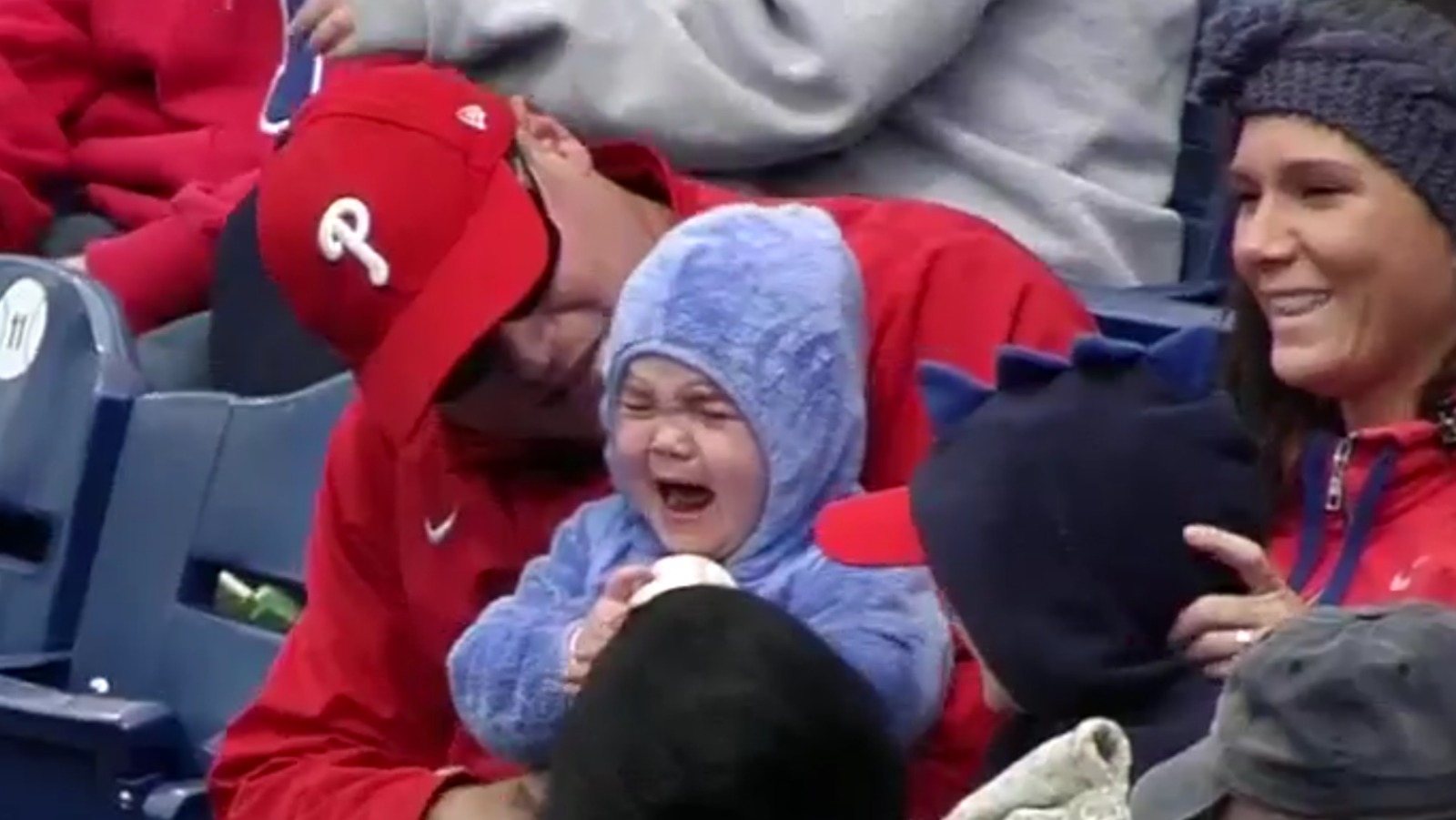 Catching a foul ball or a home run while holding a child is a cool highlight play, but this Phillies fan may have gotten a little too carried away hunting for a souvenir during Sunday's Reds-Phillies game in Philadelphia.
The original catch attempt was bobbled, and the fan quickly reached over a seat to pick it out of the next row – but the child in his arms is pressed against the seats and understandably starts bawling. They'll go home with a ball, at least.