Phillies Expected to Stay Quiet in Rule 5 Draft This Year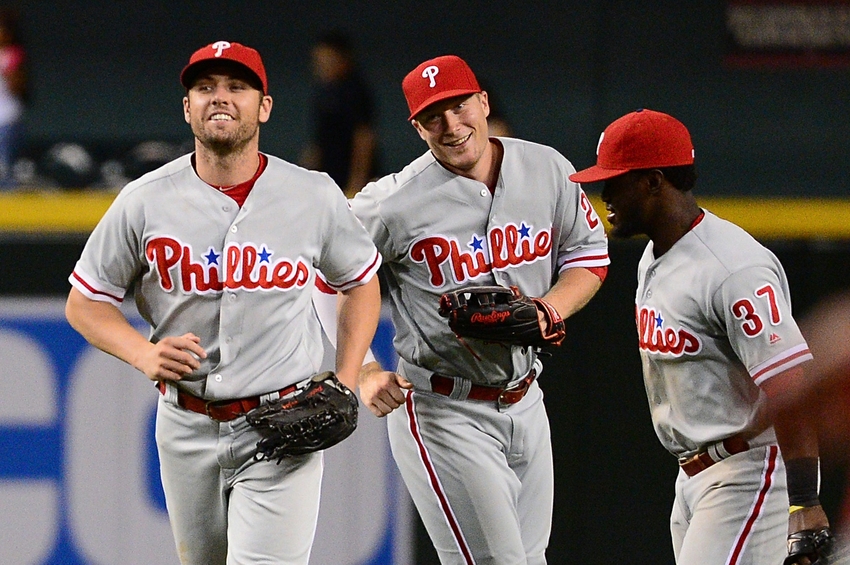 With a full 40-man roster, the Phillies are expected to pass on the Rule 5 draft after taking a player in each of the last two.
The Phillies filled their 40-man roster with as many prospects as would fit to protect them from this year's Rule 5 draft. There was some murmuring that the Phils might take someone in the draft for the third year in a row, and we here at TBOH profiled some possible candidates.
According to numerous beat reporters, the Phils are expected to stay quiet in the Rule 5 draft this Thursday at the winter meetings. Ryan Lawrence of Philly Voice said they would likely sit out as the team is "expecting many prospects up throughout season." Meghan Montemurro of the Delaware News Journal says the team will still put together a draft board in the event a roster spot opens up.
Losing teams like the Phils are often considered prime candidates for the Rule 5 draft. They can afford to use a roster spot on a developing player as they aren't making a playoff push and instead looking for development. I thought the team may take a flyer in this year's draft, but it appears the team would rather promote someone internally to the majors rather than from outside the organization.
More from That Balls Outta Here
The team found a diamond in the rough in the 2014 draft in Odubel Herrera and has led the team in Fangraphs wins above replacement since. However, not every player pans out like Herrera has. They selected Tyler Goeddel last year, and he was the team's worst player in 2016. The club would also save the $50,000 that each team has to pay to select someone in the draft.
The Phils do have a number of prospects available to the draft even after 11 of them on the 40-man roster. Most of the unprotected prospects are in the lower-minors and have little chance of being selected.
I wouldn't be too surprised if one of outfielder Andrew Pullin, right-handed pitcher Miguel Nunez, or left-handed pitcher Hoby Milner is selected. However, there has been little chatter about any Philadelphia prospects being selected so far.
Finding someone in the Rule 5 draft that can be a major-league contributor is often a shot in the dark. With plenty of top-tier prospects already on the 40-man roster, it appears the Phils feel comfortable with the minor-leaguers they currently have.
This article originally appeared on