Phillies: An Argument Against Making Major Additions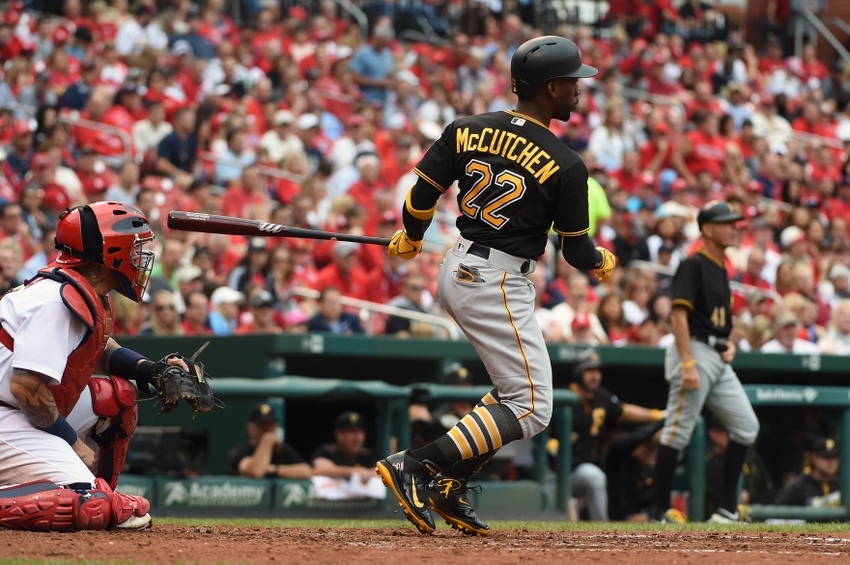 There has been talks of the Phillies acquiring 2B Brian Dozier, signing CF Dexter Fowler, and trading for Andrew McCutchen. Any of these moves would likely improve the team's offensive production and win total in 2017. But will they help or hurt the rebuilding process?
Nothing that is worth having can happen overnight. Picking up free agents and trading for big-name players will cost the Phillies down the line, when they actually need those resources. People are anxious to see a potent, All-Star lineup, but that takes time to develop if it is expected to last. Giving up the wrong prospect to acquire someone like Andrew McCutchen could really come back to bite the Phillies down the line.
Less than a year and a half ago, we were reminded of how long a rebuild can take. In June of '15, Senior Advisor and former GM Pat Gillick publicly stated that the Phillies likely won't contend until at least 2018. Granted Ruben Amaro Jr. was still the team's GM at the time, but this is still relevant. The team is still young and developing, and several promising players are yet to see the majors.
The Phillies are still forming their core
Before the front office goes after any big name, everyday veterans to complement the team's core, they should learn who the core actually consists of. Prior to this year, we didn't know Tommy Joseph could actually succeed as a hitter in the major leagues.
Get the FanSided App
Odubel Herrera was still just a one-year wonder, and Maikel Franco was supposed to be a super star.
Now we know that Odubel has the potential to be a lineup fixture. It's become clear that Franco still has some major adjustments to make. Joseph has proven himself capable, though some are speculating he'll be flipped for more young talent.
The rotation actually looks to be reasonable down the line, however the bullpen does not. No matter how you look at it, this team needs time to discover themselves.
Who is the face of the team?
One mistake I believe teams often make is acquiring a free agent (or trading for someone) to be the face of their franchise. Until 1969, free agency was basically unheard of. Players developed with their team, and learned baseball the way their home franchise taught it. So how can a player from a different franchise be expected to embody a new team? Without an understanding of the culture, it's just a job.
Whether it's J.P. Crawford, Maikel Franco, Jorge Alfaro, or anyone else in the system, someone must establish himself as the face of the Phillies. Though it's no guarantee that Crawford, Cozens or Alfaro will see enough major league at bats to make an impact in '17.
Until someone steps up as a leader of the team, the front office would be wise to wait on bringing in a star player.
Conclusion
More from That Balls Outta Here
It would be very exciting if the team acquired someone capable of hitting 30+ homers with 100+ RBI.
However that would be counterproductive to the goal of building from the ground up.
You don't have to look farther than the most recent World Series champions to see a perfect example of how a rebuilding process is supposed to go.
The Cubs took six years to rebuild their team, and it worked wonders. Of course fans tend to be impatient, and that is understandable.
Losing isn't fun to do, and it isn't fun to watch. Realistically, I'd rather take two more losing seasons and have a juggernaut of a team, than jump the gun to sit in "80-win limbo" for the foreseeable future.
This article originally appeared on