Phillies' Aaron Harang has been pitching through foot injury for a while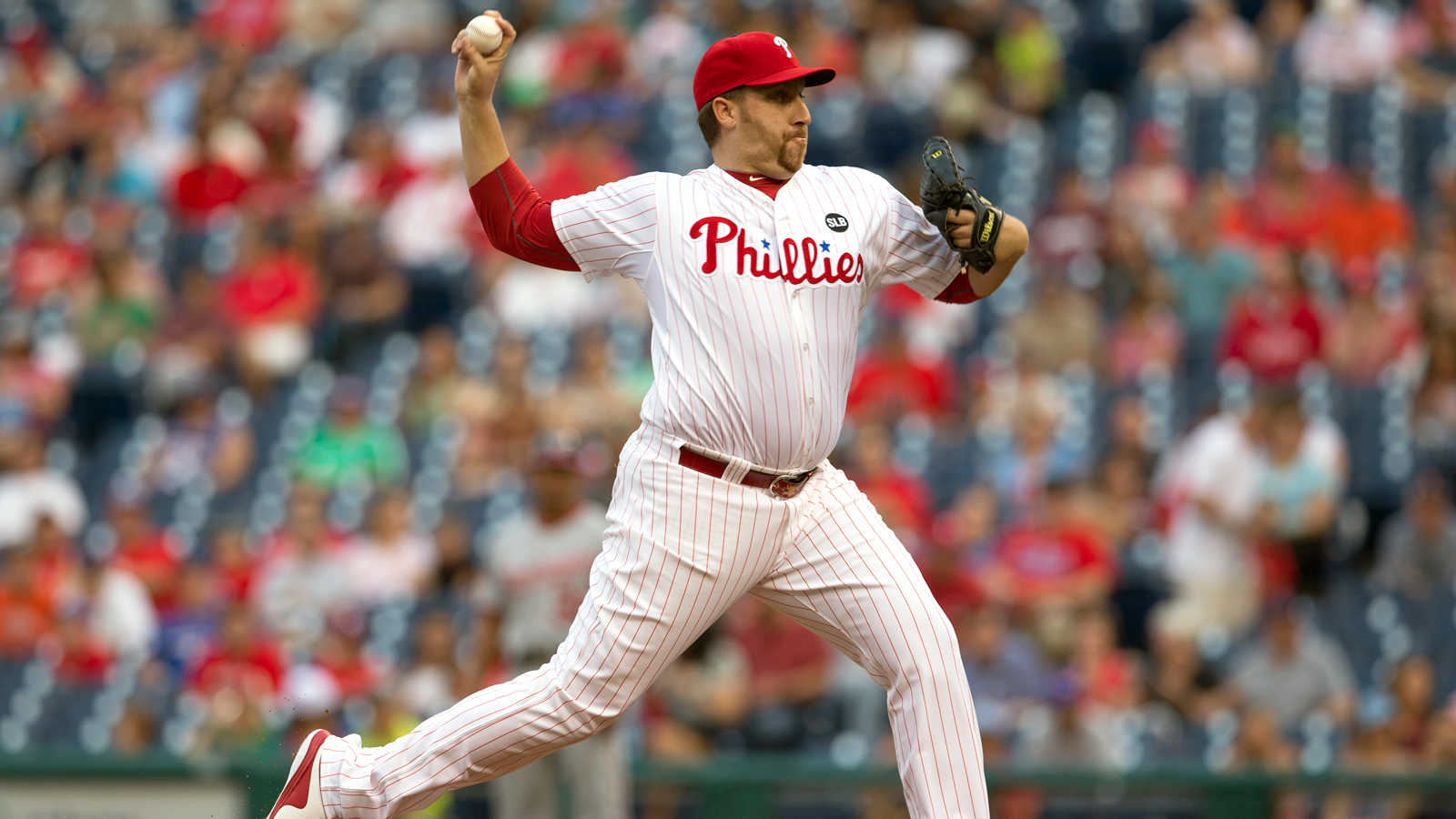 Philadelphia Phillies righty Aaron Harang was placed on the disabled list Thursday, but the injury that sent him to the DL has been ailing him for quite some time.
The Phillies revealed that Harang has plantar fasciitis in his left foot, an injury that interim manager Peter Mackanin says has been bugging Harang for at least his last three starts.
"I think it's been iffy all along and it has been bothering him," Mackanin said. "But he's a veteran and he knows that you are going to have aches, pains and things. You're not going to feel 100 percent all the time. So he's a gamer. He doesn't want to say he couldn't do it."
The injury is in Harang's plant foot, which likely had an effect on his ability to extend towards home plate.
Harang has lost eight consecutive starts, a streak a Phillies pitcher hasn't reached since 1972, during which he has compiled a 6.94 ERA, allowed 10 home runs and 14 walks, and struck out 29 batters.
Mackanin says that once Harang is back to full health, fans will "see who he was, like he was early in the season."
(h/t MLB.com)